Myhrtoolkit has recruited Partners Executive, Catherine Horner, to join our expanding team and boost our growing partner network. We're pleased to have her on board!
Catherine Horner has joined myhrtoolkit as a Partnerships Executive. Catherine will be responsible for delivering the day to day service to Partners, providing the first contact point for all Partner issues, correspondence, and queries. We're looking forward to getting to know her more and continuing to grow our partnerships team.
A bit more about Catherine...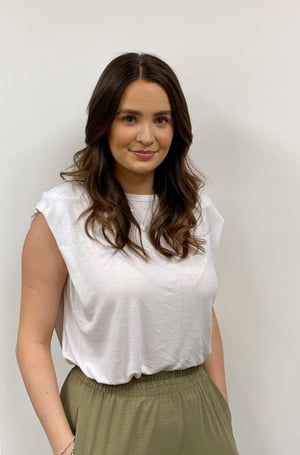 Catherine brings her specialist skillset of client management and sales from her previous role as Sales Development Representative at our parent company, Agilio Software.
In her previous role at Agilio Software, Catherine worked within the company's lead generation team, contacting prospective clients and developing a relationship with them as new customers. Catherine was also responsible for reporting on the success of her team's lead generation efforts.
Before working for Agilio Software, Catherine worked for over 7 years in assistant and managerial roles in the hospitality industry, including positions at The Impeccable Pig in Stockton-on-Tees and Park Head Hotel in Durham.
Since the start of her new role with myhrtoolkit, Catherine has said:
"I'm really excited to make the move to SME, working within such a rapidly growing company and with a really lovely team. I'm excited to get to work alongside our partners and make the role my own."
Celebrating employee development across the Agilio Group
Since Agilio Software acquired myhrtoolkit in May of 2021, the divisions have continued to work together directly on several projects. Catherine's new hire will mark the company's first recruit from across the separate divisions of the Agilio Group.
The Agilio Group now regularly promotes available job vacancies across the group internally to ensure employees are retained and provided the best opportunities to develop professionally.