Team building events can usually go one of two ways: awkward and forced or fun and exciting. The first step in making sure the former scenario doesn't happen is choosing events that your employees want to attend and creating a goal, even if it's unspoken i.e. promoting wellness, team building, or professional development.
Before polling your employees for their opinion, however, you have to come up with ideas—and the usual, post-work "office mixer" event just isn't cutting it anymore.
5 great team building events for SMEs
Jessica Thiefels shares some of her tips and ideas for engaging team building. She has spent the last two years working tirelessly for a small startup, where she learned a lot about running business and being resourceful. She now owns her own business and has been featured on Forbes.
Rock climbing

Goals: Wellness, team building
Indoor rock climbing facilities are becoming more and more popular: the industry grew by 10 percent in 2015 and that number is still climbing. Not to mention it was the second most popular indoor hobby of 2016.
There are two main reasons why this seemingly random sport is a great company event:
It's different. Despite its popularity, many people have only been once or twice in their life. This makes it more appealing.
Employees will likely be belaying for their co-workers, so they're literally supporting them as they climb the rock wall.
Courses are available for all levels, and instructors are always on the floor, making it safe for climbers of all levels. To make it more exclusive to your company, consider renting the space for a private event.
Hackathon/Salesathon/Marketing competition

Goals: Professional development
Reinvigorate employees by putting the skills they use every day to the test. You can do this with the entire company or on a team-by-team basis, and the goal is simple: Complete something in a given period of time, without any breaks or rest. While hackathons work well for development teams, you can follow the same style with sales doing a similar event such as a salesathon, complete with prizes for most deals made, most new customers, etc.
Your marketing team can even get in on it with a fun challenge, like: Create an Instagram account and use all your best practice and hacking knowledge to build the largest and most engaged audience you can. Employees can team up or do it on their own, creating their own page and using tools and experience to build the best following.
Cooking events

Goals: Wellness, team building
Cooking a large meal together provides employees with a relaxed and fun way to test their teamwork skills. In a corporate cooking event, your team is guided by a professional chef to create a specific meal that they will then get to sit down and enjoy together once it's complete.
If you have a full kitchen in your office, you can also host an employee cooking series. Every Friday for one quarter, five employees get to cook a dish of their choosing. This gives them a chance to share cultural foods and dishes they grew up with, while bringing everyone closer together and allowing employees to learn more about one another.
Volunteering events

Goals: Social good, team building
Pulling your team together to complete a community outreach event has many long-lasting benefits. Boosting self-esteem and creating a larger sense of community are only two of them, making it a valuable team building event to try.
You can decide whether to do hands-on volunteering, like updating a home for an elderly or disabled resident, or something more hands-off, like raising money for a special cause.
To find a project that works for your team, look for a local community organisation that typically organises such events or connect with a church in your community to find a project that could use your help. Or checkout websites that regularly connect people and groups with volunteer events.
Escape Rooms
Goals: Team building, problem solving
According to the New York Post, Escape Rooms have become one of the hottest new business ventures around. The rooms are designed for groups of varied sizes and each one has a unique story line. The goal: to figure out the clues to get out of the room faster than the other teams.
It's a great team-building event because all participants have to work together to find the clues, solving puzzles and riddles and playing games.
There are many opportunities for fun and exciting team building events that still provide value to the company and your employees. Consider a hackathon, rock climbing adventure or volunteer event for your next big outing; your employees will appreciate the chance to get together outside of work while having a good time.
This article was brought to you by Myhrtoolkit, an HR software system designed to help you motivate your employees through modules such as training and appraisal management. For a free demonstration or for more information call 0345 225 0414 or click here.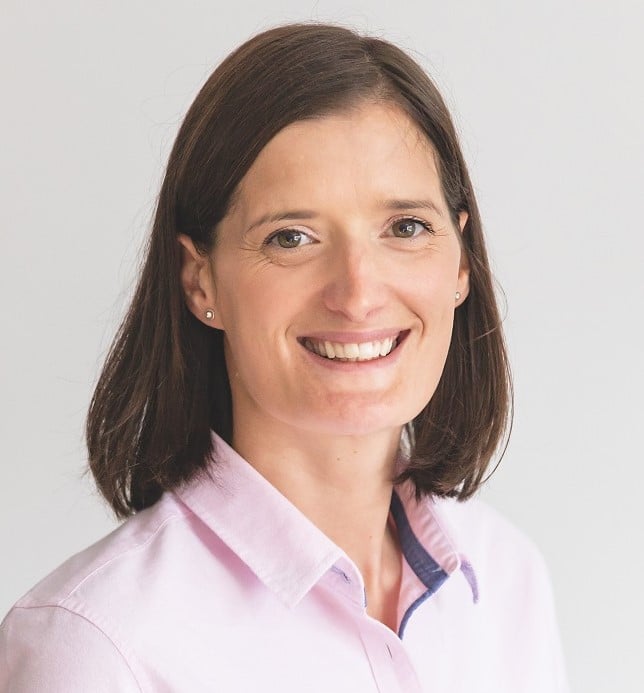 Fiona is Marketing Manager at myhrtoolkit. Her areas of expertise include HR systems, productivity, employment law updates, and creating HR infographics.