Since the onset of the COVID-19 coronavirus worldwide, employees working from home has become a challenging new reality for the many SMEs who may not have had the provisions in place for remote working previously.
One of the most common barriers to success when it comes to remote working is communication – the ad-hoc conversations and meetings you'd have in the office are no longer viable, so how can businesses best provide this for a remote workforce?
We've put together a list of tools that are handy for keeping employees connected while everyone is working from home. These may be tools you're already using day-to-day in an office environment and need to use more regularly for remote working, or perhaps you already have some remote staff and more people are now getting to grips with these technologies. Now's the time to really learn how to use them for the benefit of the business!
1. Team messaging apps
If you're looking to mimic the immediacy of a conversation remotely, email doesn't quite cut it – and sending lots of emails to replace in-person communication can quickly make everyone's inboxes unmanageable! This is where team messaging apps come in handy.
Slack and Microsoft Teams are popular options for workplace chat online – at myhrtoolkit, we use Microsoft Teams (which is free with Office 365) and have found it useful for one-to-one and team chats. Here are some tips for keeping productive while using online messaging apps:
Have a clear purpose for each team chat – what is it for? Other topics should go in other chats or in one-to-one conversations, so messages are always clear.
Have non-work-related areas where staff can post jokes, pictures of pets etc. so the work chats don't get too busy and staff are encouraged to stay social, as they would on a regular day at the office.
Encourage staff to have times when they set themselves to 'busy' or 'away' so they can fully concentrate on work tasks with fewer incoming messages – or others can message without expecting an immediate response.
2. Video conferencing tools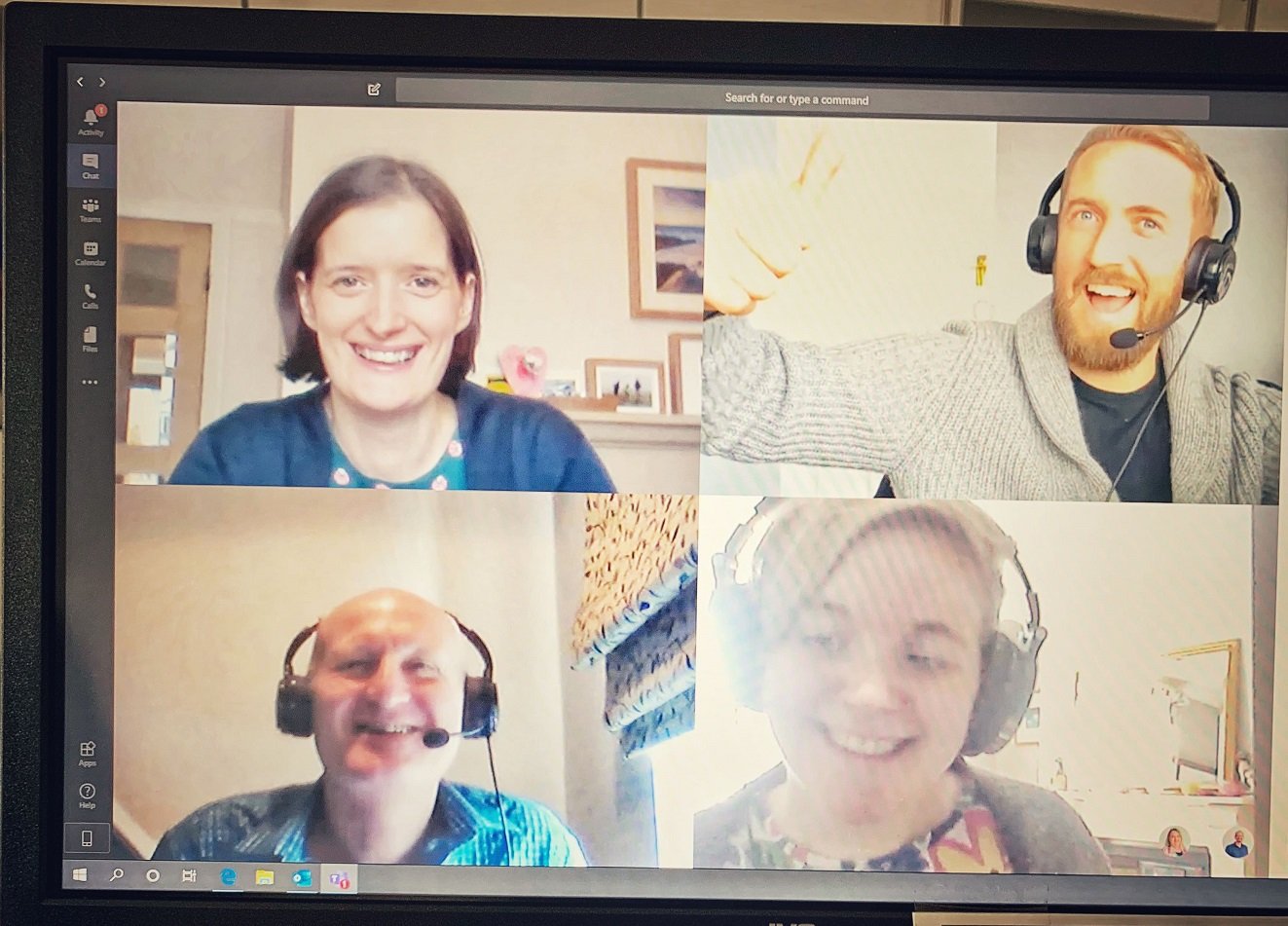 Fiona, Chris, Bob and Camille from myhrtoolkit on a video call using Microsoft Teams!
As we're social creatures, in-person communication is very important! However, the introduction of full-time working from home for many or all of your staff will dramatically reduce the amount of time they're spending around other people. Within the coronavirus situation, this is the right thing to do, but the resulting isolation and loneliness can be a big potential demotivator.
Having video calls and meetings can help reduce the lack of contact, being the closest thing to an in-person conversation the team can have remotely. Adopting a video conferencing tool such as WebEx or Zoom can really help keep everyone connected and motivated. Microsoft Teams also has good tools for in-team video calling and meetings (as you can see above!)
Related article: The biggest webinar and video call distractions!
Productivity tip: as with face-to-face meetings, it's good to assess who needs to be there – and who's going to end up sitting there twiddling their thumbs when they could have been getting on with other things. Although, you may want to invite more people at first, especially when everyone's getting used to video call meetings as a more regular part of their workday.
3. Task management software
When you're sitting across from each other in the office, it can be easy enough to remind one another of upcoming tasks and remember what you or your colleagues are waiting on. However, when everyone's working remotely, remembering who's doing what can be a challenge! Task management software helps put everything into perspective.
Popular task management tools include Trello, Basecamp and ClickUp. We use ClickUp across our teams as a comprehensive and customisable platform that's constantly updating and adding new functionality. Some tips for keeping things productive when using a task management platform:
Assign a responsible owner for each task: when it's clear who is doing what, things won't be left by the wayside. You can also see what everyone's to-do lists are already like when assigning new tasks.
Add due dates: even if they are rough estimates or could be subject to change, adding due dates to tasks will help everyone prioritise what they need to do and balance their workload.
Use the kanban method: a kanban board will help the team visualise each project or set of tasks, showing where in the process of completion each essential step is. Read this article on Atlassian to find out more about kanban boards.
4. HR software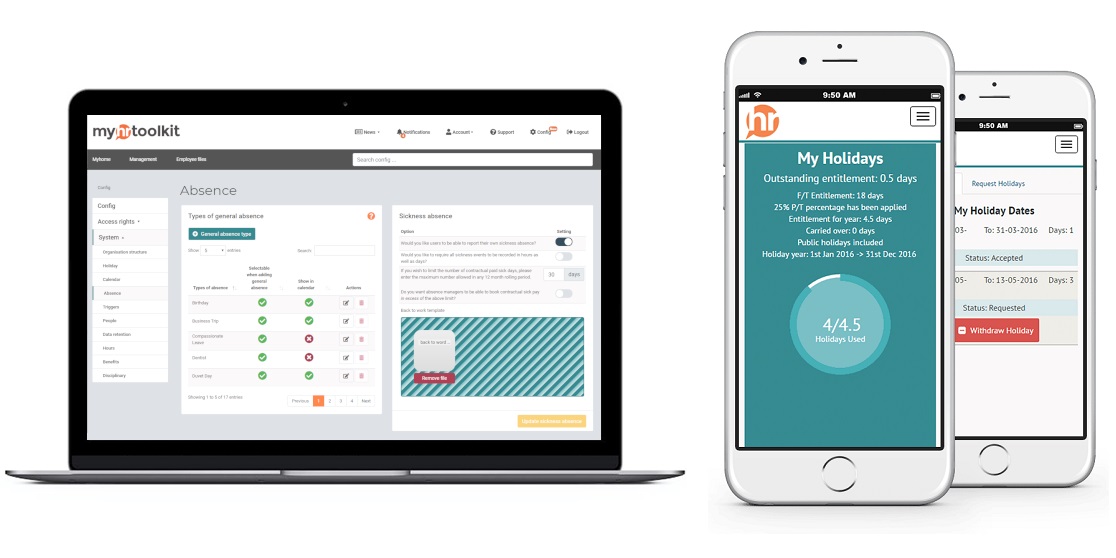 This may come as no surprise as it's coming from us, but HR software can be hugely helpful for a remote workforce! If you're used to approving holiday requests, updating absence records, distributing staff handbooks, and doing other HR admin tasks in the office and checking for updates in person, then suddenly doing this all remotely can be tough. As with other forms of communication, doing it all over email can quickly lead to overly-full inboxes. Plus, the documents and spreadsheets you use to record it all can rapidly become out of date.
With a HR software system in place, you can keep everything up to date in one place – and any changes will be reflected across the board, so everyone is seeing the same information. Plus, it's easy for staff to update their details and read important company documents, no matter where they are. If you're interested in adopting a HR software system for your business, get in touch with myhrtoolkit to discuss your requirements.
Read more from our blog
Coronavirus: how can small businesses respond?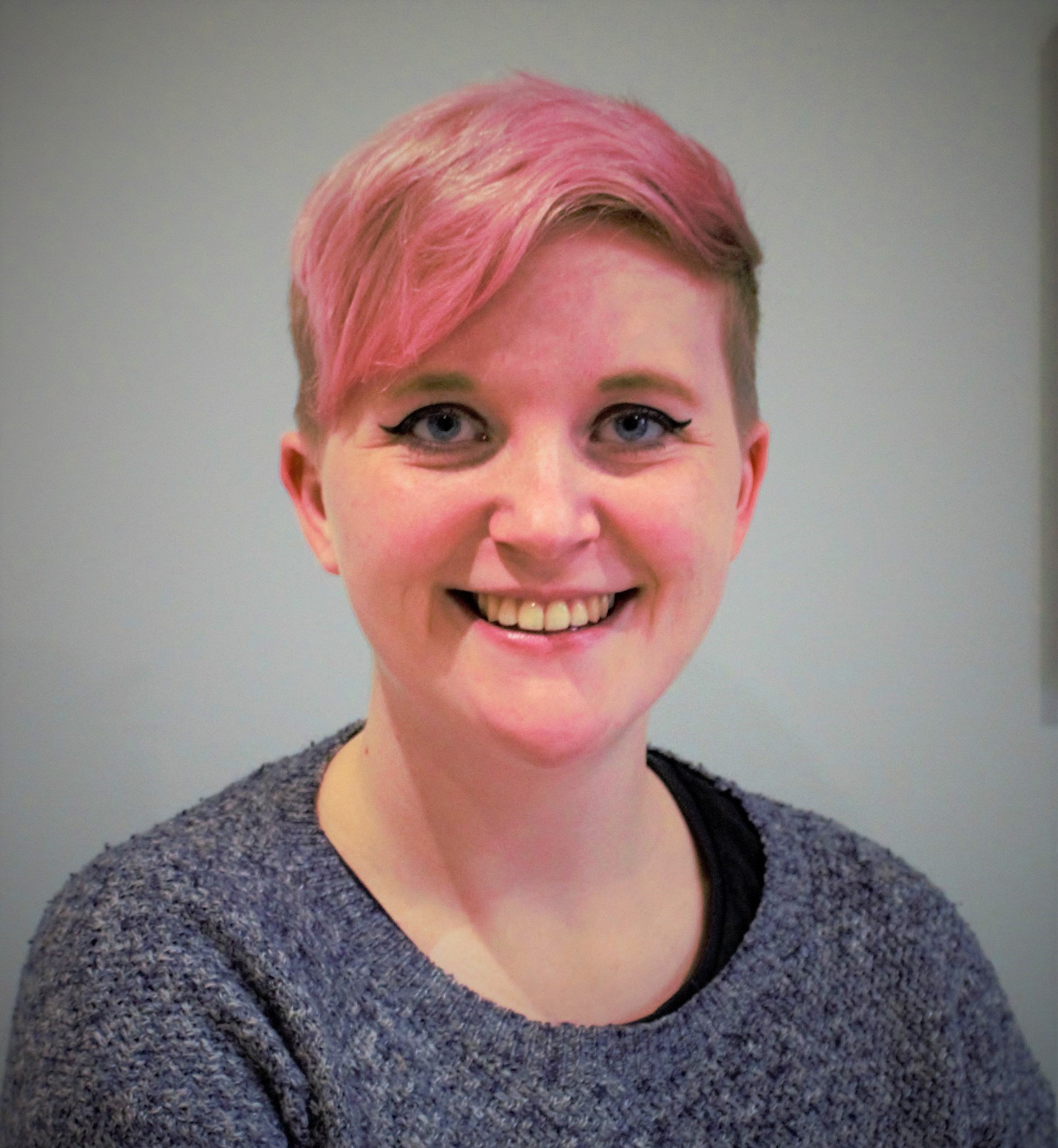 Camille is a Senior Marketing Executive for myhrtoolkit who writes on topics including HR technology, workplace culture, leave management, diversity, and mental health at work.