Not sure how to plan the perfect summer office party? Follow our guide to the top 5 summer party ideas for work and get ready for a great time with the team! A staff summer party can be a great employee engagement strategy for your business, after all.
Great summer party ideas for work
Our selection of summer staff party ideas will ensure you and your fellow colleagues have a fun-filled party, with activities ranging from classic BBQs to challenging Scavenger Hunts.
It's time you get planning… endorse these activities for your team and watch how much fun you have.
Related article: Employee engagement activities when the sun is out
1. An Escape Room
Wanting a change of environment for your staff summer party - even an escape from reality? An Escape Room is the perfect venue for just this. Everyone can engage in a selection of challenges and cryptic puzzles.
Escape Rooms are a brilliant activity for all staff to participate in and exercise team-building and problem-solving skills. The unorthodox concept of being locked in a room provokes a sense of adventure, as you and your colleagues work together in a fun and exciting environment to solve a chain of puzzles.
A simple activity like this can improve communication skills amongst staff members alongside pushing players to think outside of the box, making it a great summer staff party with a twist.
2. A classic summer BBQ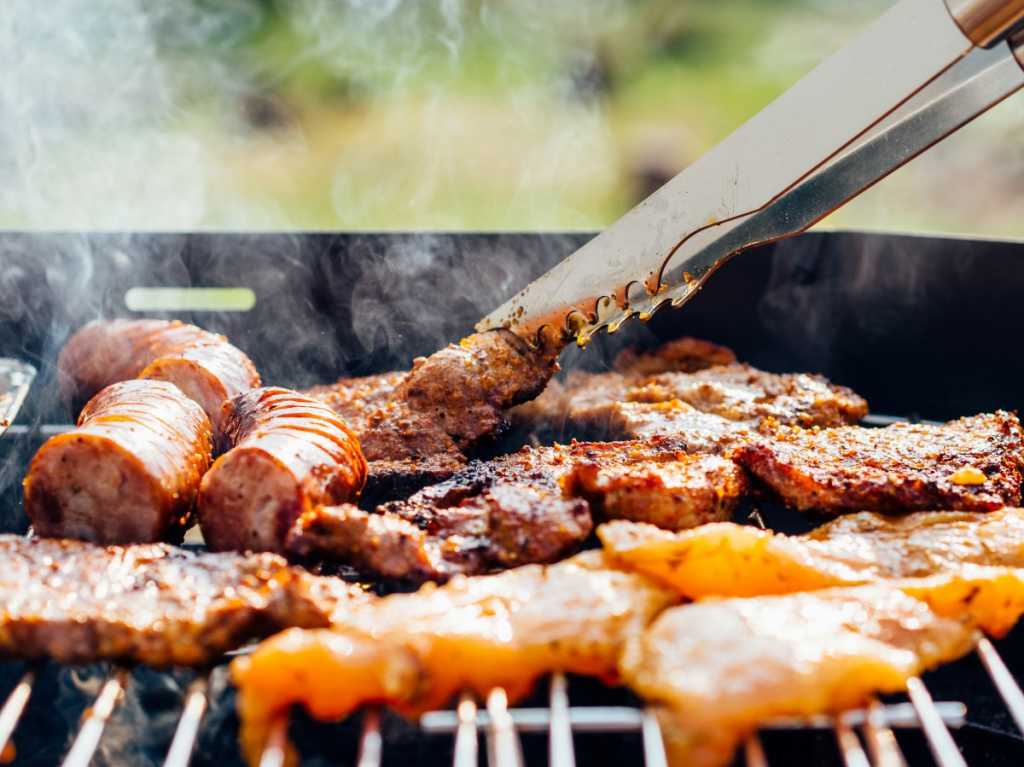 Who doesn't enjoy a chilled afternoon filled with laughter and food? Whether you're on the building roof top or a rented venue, you're bound to have a great time.
This low-cost idea may be what employees are seeking - a chilled cookout in the sun. Although not extravagant, it won't be a party to forget! All the staff can contribute their favourite dishes and drinks to create a collaborative and communal atmosphere.
3. A scavenger hunt
Why not make the most of the nice weather by heading out for a scavenger hunt for your office summer party? This is a great way to get staff working together in teams, particularly when you match staff members who don't usually work in the same team. Make sure to put up the best scavenger hunt photos on your social channels so your customers and contacts can get in on the fun too!
4. A cocktail making party

Get creative and make some tasty drinks in the process! A cocktail making class can be one of the most popular and fun summer party ideas for work. Choose from a range of cocktail recipes to learn how to make; with a good selection of mocktail alternatives for the non-drinkers and drivers, of course.
If you've got colleagues who like a competition, maybe you could see who can create one of the cocktail recipes you've learned the quickest. Or judge who makes the most aesthetically pleasing cocktail. Shaken, not stirred!
5. An office sports and games day
Oh, to go back to those halcyon days of schools sports days and games. Well, you can do this with your staff summer party! Revisit all the old favourites, like the three-legged race, tug of war, or the egg and spoon race. Even better, get everyone to submit their ideas and vote for your favourites! For competitive offices, you can divide everyone into teams and see who wins the most points by the end of the day.
No matter which of these summer party ideas for work appeals to you most, the most important thing is to have fun!