This Sunday is International Pet Day! International Pet Day occurs annually on April 11th and is used to highlight and appreciate the beloved animals that we have in our lives.

As the myhrtoolkit team have been working alongside our furry friends for over a year, we thought it would be a great opportunity to outline some of the benefits of having pets and introduce you to the pets that have kept us company during the past year.
The benefits of owning a pet
Health and fitness
Having a dog can certainly encourage you to get outdoors more often to take your four-legged friend for a stroll. In addition, the registered animal welfare charity, The Blue Cross have found that many studies researching on pet ownership have found that just stroking a pet can lower blood pressure, therefore reducing the likelihood of heart problems or strokes.
Mental health boosts
A UK based charity, The Mental Health Foundation have also found that pets can help promote a healthier and more positive long-term mental state. Their research found that having a pet can provide owners with more opportunities to socialise, prevent loneliness, and help combat depression by giving their owners with the ability to gain a purpose and sense of achievement. Therefore, for many of us, owning a pet can help us live mentally healthier lives.
Company and friendship
Pets have shown to positively affect our physical and mental health. However, many can agree that our pets provide more than just that and are a part of our families. Pets provide companionship, friendship and sentiment throughout our relationships with them.
Celebrating the pets of myhrtoolkit
Now for the most exciting part - let's introduce you to some of our furry friends!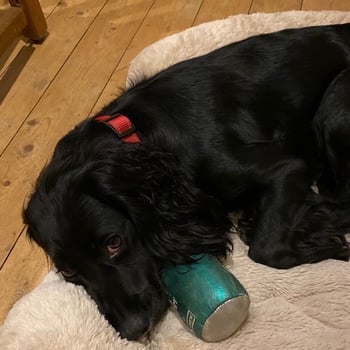 Cooper
"This is Cooper (aka Mr Hair Face) closely guarding his M&S gin and tonic."

- Cliff Hewson, Marketing Manager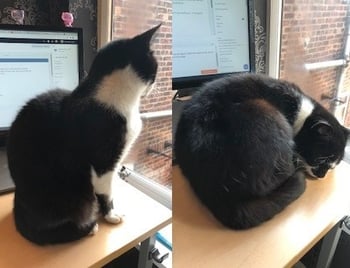 Nelson
"Here is Nelson, taking up most of my desk and snoozing on the job! I say he is my work support cat."

- Juliette Passam, Sales and Support Team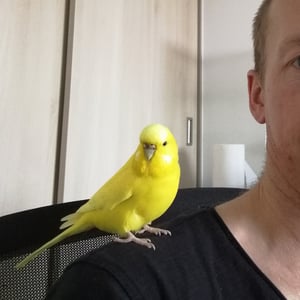 Mango
"This is Mango, she's never far away from me and lets me pretend to be a pirate!"

- Richard Downs, Senior Developer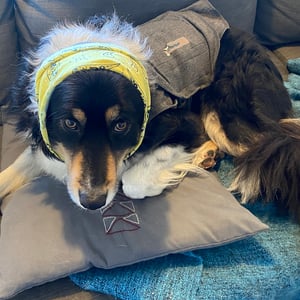 Muzungu
"This is Muzungu. He is a ferocious Welsh Collie guard dog. He is not scared of any sounds or things. Could be Australian as he spends a lot of time upside down."

- Simon Ross, Sales and Support Team Leader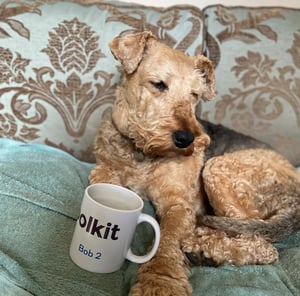 Hetty
"My name is Hetty! I'm an 11-year-old Airedale terrier."

- owned by Bob Teasdale, Sales & Marketing Director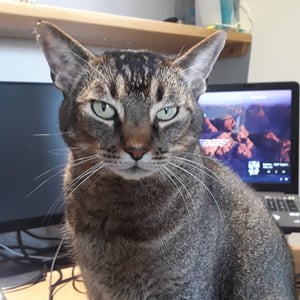 Leo
"Here's is Leo, who can often be found lounging on the sofa behind me while I am at my desk! Sometimes, when he wants to go outside or reckons I'm due a tea break, he'll jump on the desk and look at me like this."

- Camille Brouard, Senior Marketing Executive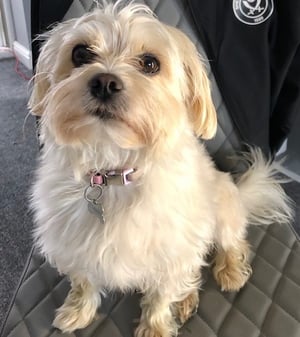 Lilly
"This my little princess Lilly keeping Mummy company. She's ready to take notes!"

- Lindsay Dale, Accounts Manager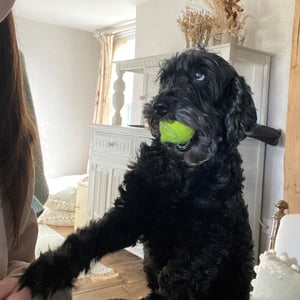 Ruby
"This is Ruby, an 11-year-old cockapoo. She decides to constantly scratch me when she hears me talking to my laptop."

- Hannah Wheater,
Social Media and Digital Marketing Executive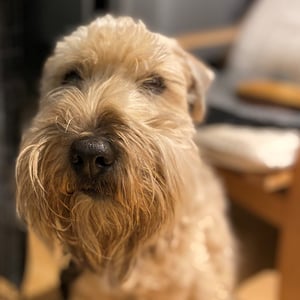 Betsy
"The mad hound that is Betsy!"

- Jon Curtis, CEO and Founder
How have your furry (or feathery, or scale-y?!) friends been keeping you company during lockdown? Feel free to send us updates on twitter @myhrtoolkit or tag us on LinkedIn!