Despite the rapidly changing UK business landscape and uncertainty around COVID-19 over the past few months, the myhrtoolkit team has been progressing in leaps and bounds. We have switched to working fully remotely (hugely aided by our commitment to secure online processes and ISO 27001 accreditation) and our HR software has been helping our customer's teams successfully make the switch to remote working too.
Watch our recent webinar: Remote working and avoiding the employment law pitfalls
In this vein, we have been promoting members of staff and welcoming new starters in response to both big changes and opportunities for growth. Here is a roundup of those changes:
Cliff Hewson appointed as Marketing Manager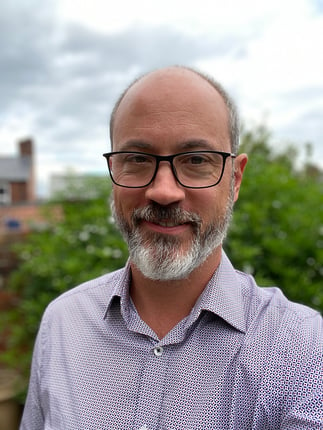 Cliff Hewson has joined the myhrtoolkit team as a Marketing Manager. He and fellow Marketing Manager Fiona Sanderson will form a marketing management team once Fiona returns from maternity leave. Cliff originally came to myhrtoolkit as temporary marketing manager, but his unique yet complementary skill set has proven to be a great asset, hence the decision to expand the team on a more permanent basis.
Cliff said of his appointment: "Having known the company for many years I'm absolutely delighted to be joining myhrtoolkit on a permanent basis. This is a dynamic, growing business with a fantastic team and I'm looking forward to being a part of the story as it unfolds into the future!"
Kirk Docker promoted to Technical Manager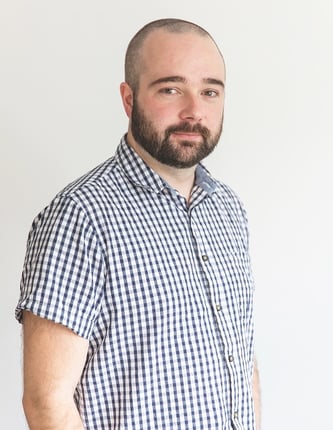 Technical Lead Kirk Docker has successfully applied for a new role with myhrtoolkit – that of Technical Manager. As our CEO Jon Curtis explains: "This is a new role for us, and is a senior addition to our technical team. Kirk will be responsible for managing our new Agile sprint process. As such, he will agree pockets of work (called sprints) with different members of the tech team and work with them to ensure that work is delivered promptly and in accordance with our high standards."
Kirk is excited to get started in his new role: "I'm thrilled to be appointed myhrtoolkit's Technical Manager. I'm looking forward to taking my years of industry experience and using it to help meet and exceed our goals over the coming months and years."
Camille Brouard promoted to Senior Marketing Executive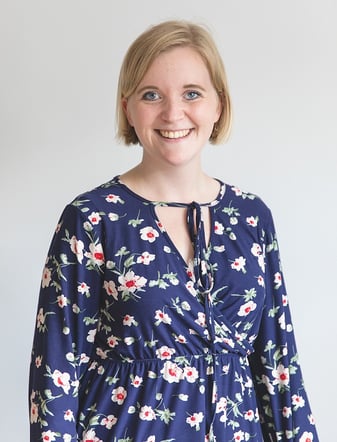 As the pandemic has made many changes to the ways myhrtoolkit has been operating over the past few months, so have the ways in which our employees have been working and prioritising their tasks. For instance, our Marketing Executive, Camille Brouard has taken on more responsibilities during lockdown, particularly for our topical webinar series, and has since been promoted to Senior Marketing Executive.
Jon Curtis said of the decision: "Camille has been one of our shining lights through lockdown, and has consistently risen to challenge after challenge in tricky circumstances. As a result of a growing need for marketing resource, Camille has been promoted up a band to Senior Marketing Executive."
Camille said of the promotion: "This has been great news during what has been a challenging time. I look forward to making further positive impacts on our marketing activities with my existing skill set, further development, and growing knowledge of the HR software market and our platform."
Rich Downs hired as Senior Developer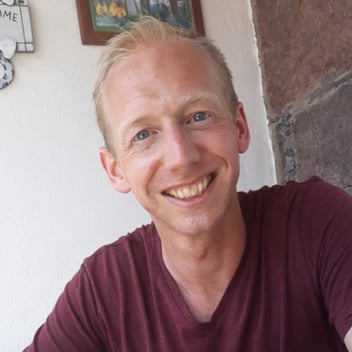 We continue to expand our technical team with the appointment of Rich Downs as a Senior Developer. Rich brings a broad and varied skill set to his new role, having over the past 15 years worked not only in full stack software development, but also management, finance, marketing, and sales. His recent software development projects include working on Natterhub, a social media tool used by schools to teach children digital safety.
Chief Technology Officer, Kit Barker, said of the new appointment: "Rich has a width of experience not usually seen in typical developers and we're sure that his skills and maturity will add a lot to the team. I look forward to seeing how his broad skill set helps with multi-team projects and collaboration across the company."
Rich added: "I'm really excited to be joining a growing team with a great product. Over the years I've heard lots of good things about myhrtoolkit, so it's a real pleasure to come on board. I'm looking forward to helping the team develop the product further, give it a fresh new look and feel, and help take it to the next level!"