We began a series of articles about the growing demand for outsourced human resource management and questioned whether it was better to set up one's own HR business or to opt for the franchisee route.
In this second instalment, our marketing manager, Sharon Evans, speaks to former in-house HR manager, Maria Elliott, about her decision to set up her own HR consultancy, Engage in People.
Sharon: Maria, in December last year you made the hugely inspirational decision to set up your own HR business. What encouraged you to make the move?
Maria: I had been working in a variety of in-house HR roles since qualifying in 1999 and decided I was ready to take that knowledge and use it to provide SMEs with an outsourced HR service that was far from run of the mill.
Having worked in HR for over 16 years across a diverse range of industries, I am ideally positioned to provide businesses with advice, guidance and support across the full spectrum of the employment lifecycle.
As well as offering generalist HR, I can also support clients with effective recruitment and selection processes, change management, business improvement and culture re-alignment.
Another major motivator for setting up my own business was to be more in control of my time. Not being tied to the 9 to 5 means I can be more flexible with the hours I work, so I get to spend more time with my children when they need me.
Sharon: All good businesses need a USP. Have you found one to set you apart from the competition?
Maria: I don't just provide high-level HR support – I also live and love what I do. I am a follower of the Engage 4 Success movement and I am also experienced in the Investors In People standard, having recently achieved Investors in People Bronze accreditation with my most recent employer.
Sharon: Are there any particular challenges you have faced going it alone?
Maria: It was a big leap to take but I am still in the honeymoon period so loving every minute of it. That said, before you set up your own business, I do think it is very important to build a really strong network of contacts around you.
This is something I have worked hard on for some time, attending both local networks and bigger HR events such as the CIPD's Annual Conference in Manchester.
Sharon: Why did you choose to set up your own company? Did the franchisee route not appeal to you?
Maria: I did consider the franchisee route, but I felt I had enough tools, knowledge and contacts to set up my own businesses without the help of a franchise organisation.
My partner is skilled with branding, marketing and design, so that helped me with that aspect of my business and I took on an accountant to assist me with the financial side of things.
I have also worked hard to build alliances with complimentary businesses. Not only does this help create a virtuous circle of referral work for everyone involved, it also allows me to support my clients with needs beyond my own HR expertise.
For example, I now work closely with an employment lawyer, auto-enrolment specialist and Health & Life Insurance broker.
I have also teamed up with myhrtoolkit so that I can provide their HR software to any clients that need to automate their processes.
I've made a similar alliance with a payroll management system provider as well.
Sharon: What do you think outsourced HR consultants can offer over and above in-house staff?
Maria: As an outsider, I am not immersed in the internal politics of the organisation, so I can provide an unbiased perspective on how my clients' HR functions can be improved.
I have also seen different HR approaches tried and tested in a variety of businesses, so I can draw on that knowledge when advising on what might work for particular organisations.
That can be difficult for HR managers that have always worked for one company or have always approached HR in the same way.
Whilst I do think that all HR procedures should be fair and compliant, I'm a great believer that there isn't just one way to do things.
What matters is finding a realistic and pragmatic solution that works for each business.
Freelance or franchise?
A big thank you to Maria at Engage in people for letting us interview her for this blog post. We found her insights into setting up in business of real interest and we hope you have too. We also talked to Tracey Hudson of human resources franchise, HR Dept, about the benefits of choosing the franchisee route to HR consultancy.
Myhrtoolkit is a leading HR software provider for SMEs. We work with HR consultancies as partners, so they can offer HR software as a service for the benefit of their clients. To learn more, head to our Partner Programme page.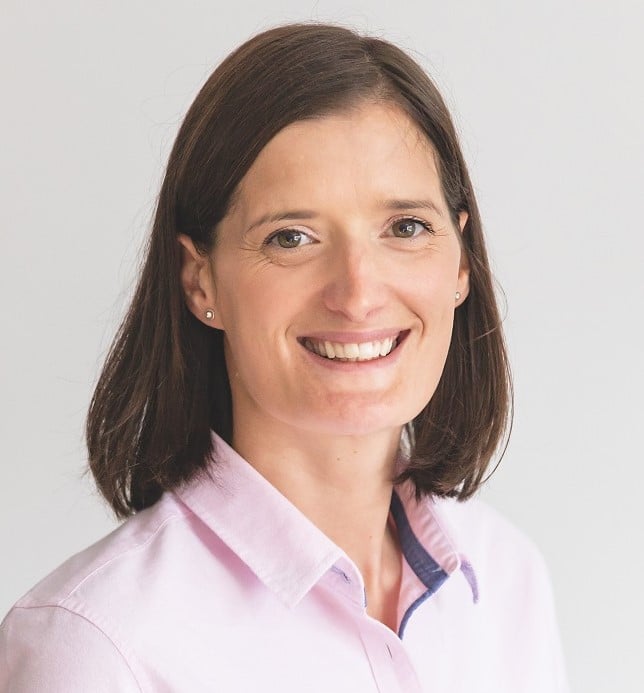 Fiona is Marketing Manager at myhrtoolkit. Her areas of expertise include HR systems, productivity, employment law updates, and creating HR infographics.