Here you'll find guidance on when, why and how to conduct a return to work interview with an employee who has been absent from work. They are guidelines only; please seek legal advice before making decisions at a policy level or conducting formal procedures relating to sickness absence.
Why conduct a return to work interview?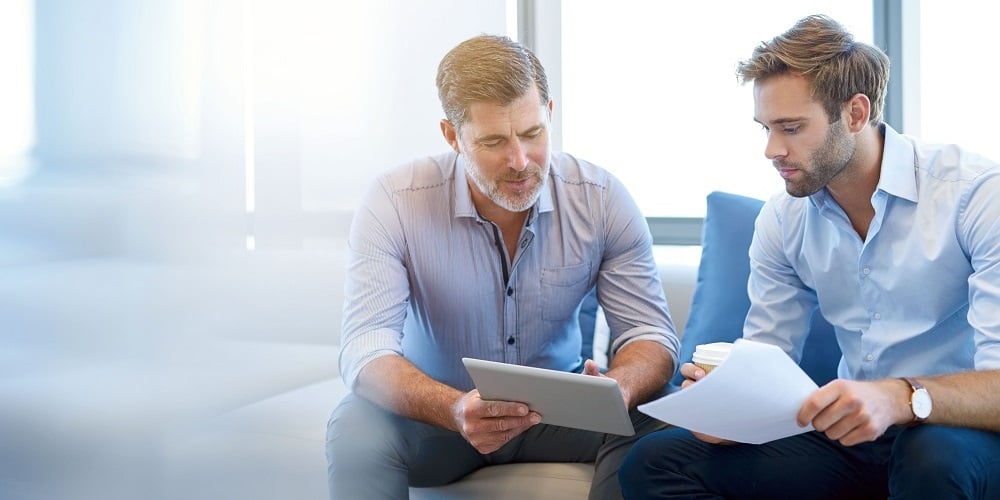 A return to work interview is a great way to welcome a staff member back to the workplace. It also helps you gain a better understanding into why they have been off sick and how to provide any support they may need for getting back into work.
The interview doesn't have to be a formal process; it may only require a quick chat between the employee and their manager. Of course, for long-term absences, more time should be spent on assisting with the return to work process.
When to conduct a return to work interview
This is at the discretion of your organisation. It could be the case that you have a back to work interview for every instance of absence; this is what Acas recommends. Alternatively, you could hold an interview only if an absence exceeds a certain time period or instances of absence exceed a given trigger threshold.
Your rules on when to conduct a return work interview should be written into your sickness absence policy. This ensures that your method of conducting interviews is consistent and clear for everyone, so that nobody feels that you are discriminating against them.
Short and long-term absences
Return to work interviews have clear benefits for someone who has been off sick long-term; they can aid in the overall reintroduction process, as you can discuss adjustments and create a return to work plan. This may require a series of interviews, particularly if an employee has ongoing health issues.
In addition to this, interviews can also be beneficial for cases where employees have frequent short absences from work. If there is an underlying reason, you can use the interview as an opportunity to discuss support and adjustments. When absenteeism may be at play, a return to work interview can be a disincentive.
Learn more: How to discuss absenteeism with an employee
Return to work interviews: 7 important steps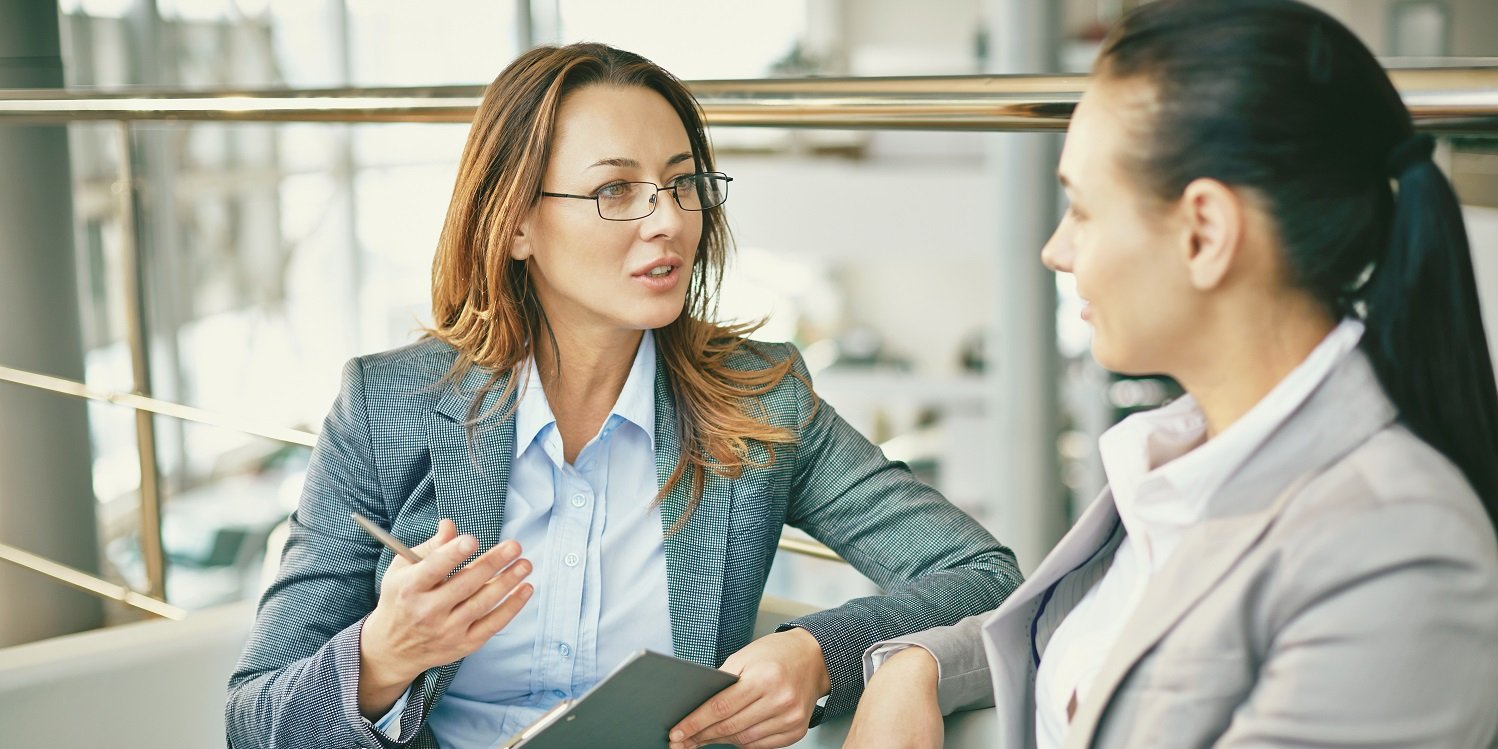 1. Who conducts the interview?
In most cases, an employee's line manager will conduct the return to work interview. Whether this works for your organisation size and style or not, having an elected absence manager for every employee ensures everyone gets the support they may need.
2. Creating a welcoming atmosphere
First and foremost, the back to work interview should be about welcoming the employee back and making sure they are well enough to work. You can also take this time to update them on anything that has changed while they've been gone and give space to discuss any other issues.
3. Asking about fit notes
This mostly applies to long-term sickness absence. The employee may have a Statement of Fitness for Work (fit note) from a doctor stating they "may be fit for work". This type of note may include suggestions on how to support the employee in returning to work.
4. Discussing workplace adjustments
In cases of a long-term absence or ongoing health issue, you may want to put reasonable adjustments in place. Examples of reasonable adjustments for returning employees include:
Varied start and finish times: this can help ill or injured employees avoid travelling during rush hours and provide flexibility where a disability makes mornings difficult.
A phased return to work: for example, working part-time and gradually increasing hours, or a period of working at home some days.
Relocating where an employee works: the environment in which the employee works may affect their disability; for instance, having to use stairs when they have a mobility issue.
Alteration or reallocation of duties: duties could be re-assigned temporarily or permanently to colleagues. This should be agreed in advance with all parties.
Purchasing equipment or software to aid their work: for example, voice recognition software to help a employee with repetitive strain injury with typing.
Making reasonable adjustments can help an employee work to their full capacity instead of taking further time off.
Learn more: Reasonable adjustments at work: making your workplace more accessible
5. Agreeing a return to work plan
Based on your discussions with the employee, medical advice relating to the absence, and reasonable adjustments you have decided on, create a plan for the employee's return to work.
6. Deciding on a trial period for adjustments
Decide on a trial period for any adjustments to see how they work for the employee and the organisation. In the case that the adjustments aren't helping, or have unanticipated negative effects, further discussions and adjustments may be necessary.
7. Recording and updating absence information
It's important to accurately record absences and steps taken according to your absence management procedures, to ensure all bases are covered and you have the information you need in case of repeated absences or complications.
If you're looking to manage sickness absence and documentation more effectively, see myhrtookit's absence management software feature. Our HR software helps SMEs record and analyse absence, keeping all the information they need in one secure, centralised place.
Learn more about how absence management software can help you monitor and manage sickness and other forms of absence across the organisation.
Read more from our blog
Managing long-term absence: a manager's guide
How to address lost productivity due to employee sickness absence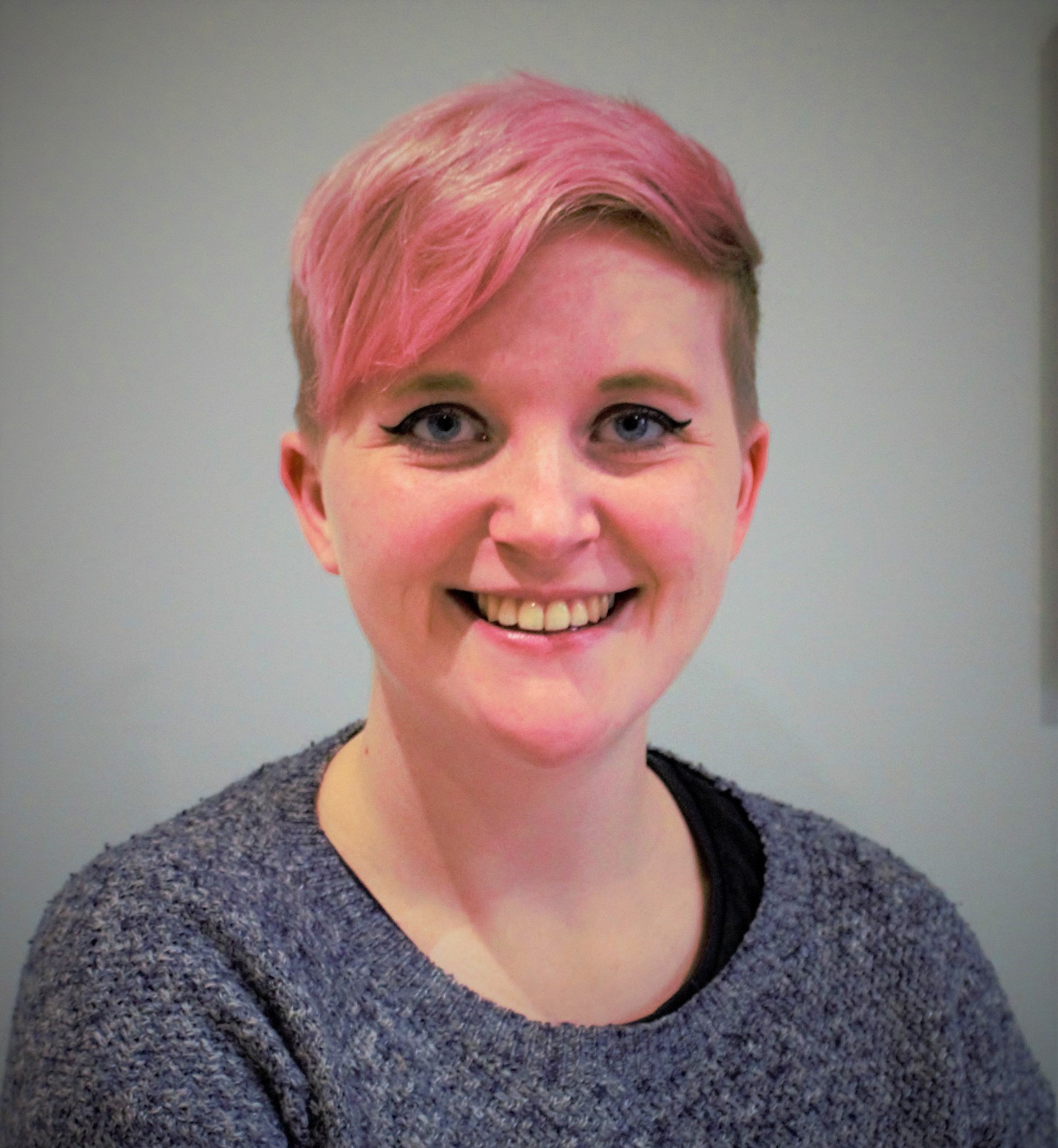 Camille is a Senior Marketing Executive for myhrtoolkit who writes on topics including HR technology, workplace culture, leave management, diversity, and mental health at work.