Over in the US, August the 4th is Single Working Women's Day. It's a day of recognition that hasn't made its way across the pond – yet.
Single Working Women's Day was founded back in 2006. Its creator, Barbara Payne reflects on the many holidays and days of recognition for parents, families and couples, but nothing specific recognising the 'unique contributions of single women to the world'.
Challenges for women in the workplace
Now I'm not going to argue with any day that celebrates the achievements of women. In the workplace specifically, there is very definitely a reason to shout about them. Despite the UK having had equal pay legislation since the 1970s, the gender pay gap is still far too wide. The requirement this year for organisations to publish their gender pay gap shone a spotlight on individual organisations and industries; it is clear real equal pay is still a long way off.
Women with children are further challenged in the workplace. They face the motherhood penalty; time taken out of work to have children has a long-lasting impact on careers from which most never recover, certainly not salary-wise. Many employee benefits are structured around families. Flexible working, for example, is often seen as a family-friendly offering. This focus harks back to days when it was assumed without question that women would be the primary family caregivers. We see this stereotype perpetuated in the media of the time. In fact, to challenge it was considered the stuff of comedy, such as Elizabeth Perrin's decision to return to work in the classic 1970s sitcom The Fall and Rise of Reginald Perrin.
Single working women in the media
Media references are critical in setting society's expectations and this is just as true in gender stereotypes as anywhere else. Some commentators consider that most art and media is created from a "male gaze" (a term coined by film critic Laura Mulvey). Perhaps this is why single women traditionally fall into stereotype categories such as "the sexy secretary" or "the gossipy spinster". Thankfully, these tropes are being challenged in modern media. These days we don't have to look too far to find strong, successful, single women in our art and media.
We're seeing women taking stronger lead roles – moving from being the perpetual assistants in Doctor Who, for example, to the next Doctor herself: arguably the ultimate single career woman! We've seen a shift too in other leading films. A good example is the role of women in one of the longest running movie franchise, the James Bond films. Whilst the genre is never likely to become feminist propaganda, women's characters have noticeably shifted from "set dressing" to vibrant, strong leads in their own right. That said, widespread criticism of the introduction of a female Doctor Who suggests that society still has some way to go in developing fictional portrayals of women – in much the same way that we still have some way to go in real life to see women recognised and celebrated in all areas of work.
Celebrating single working women's day
At the heart of a day like single working women's day is the need of a group to be recognised. What we are talking about, fundamentally, is diversity and inclusion. It's about recognising all of your people, meeting them where they are at, whatever stage of life they are in. It's about having both a culture and benefits package that value, enable and meet the needs of all and where everyone is recognised for the contribution that they bring, whether male, female, single, married, child-raising or child-free.
And in the meantime, let us celebrate and recognise all the single working ladies.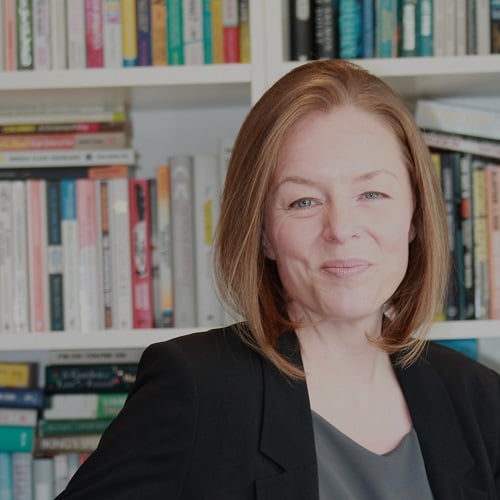 Gemma Dale is an experienced senior HR professional, CIPD Chartered Fellow, HEA Fellow, and a regular speaker and writer on a variety of HR topics. Gemma is the co-author of the book 'Flexible Working' published by Kogan Page in 2020. She is also a lecturer in the Business School at Liverpool John Moores University and runs her own business, The Work Consultancy.