Myhrtoolkit Technical team employees Kirk Docker and Dale Green have both gained Google Cloud Platform (GCP) certification. Kirk is now a certified Professional Cloud Architect and Dale a certified Associate Cloud Engineer.
GCP certification and data security
Myhrtoolkit's Chief Technology Officer, Kit Barker put forward these two members of his team for certification to ultimately help improve the security and reliability of the services myhrtoolkit provides: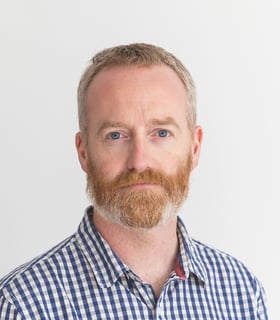 "A secure, reliable and scalable infrastructure is crucial to our business and our customers' data. It is therefore vital that we do all that we can to ensure our infrastructure is designed and supported by the best architects and engineers. Not just people we think are good at their job, but those who are objectively experts.
"The Google Cloud Certification schemes provide globally recognised accreditation and an assurance that those who hold certification really are experts in their field. We are extremely proud to announce that two of our team have gained certification."
Kirk Docker, Professional Cloud Architect
In becoming a Professional Cloud Architect, Kirk has developed and demonstrated his cloud computing skills as a Technical Lead for the business: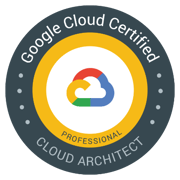 "Achieving the Google Professional Cloud Architect certification formalises my knowledge of cloud computing that I've been putting to use for myhrtoolkit for the last 18 months. It is an industry recognised certification that shows that I can design, develop, and manage robust, secure, scalable, highly available, and dynamic solutions to keep our user data safe, secure, and available.
"On a personal level, I'm thrilled with the support from myhrtoolkit in pushing my personal and professional development."
Myhrtoolkit Technical Lead, Kirk Docker (left) and Infrastructure Engineer and Systems Analyst, Dale Green (right)
Dale Green, Associate Cloud Engineer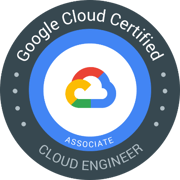 Dale, who is an Infrastructure Engineer and Systems Analyst for myhrtoolkit, is similarly pleased with this result as a reflection of his growing skills:
"The main reasons I went for the qualification is for personal growth and to help the business. Now that I can be given more responsibilities on Google Cloud Platform, myhrtoolkit can trust that I'll be capable of owning those responsibilities."
Our move to the Google Cloud Platform
Myhrtoolkit migrated the majority of our HR software infrastructure to Google Cloud Platform back in 2018. The platform is highly secure and ISO 27001 certified (as is myhrtoolkit); through making this move, we have been able to upscale our server capacity for optimal performance.
Related articles
The benefits of cloud based HR software