Cloud HR software is becoming increasingly popular when it comes to businesses replacing on-premises systems. For many businesses, cloud based HR has become the go-to for managing people and company data; SMEs in particular have adopted cloud based HRIS systems due to their flexibility and cost-effectiveness.
What is Cloud HR software?
With cloud computing, users gain access to computer systems without having to directly store and manage the systems themselves. Data is instead stored on remote servers hosted on the Internet. The most popular form of cloud computing is Software as a Service (SaaS), whereby a third-party host supplies software to clients via the Internet. In the case of cloud HR software, a host company can provide their HR software to many customers online.
The best cloud HR software...?
So, what should you look out for when adopting a cloud based HR system? There are quite a few on the market after all. The best cloud software should be highly secure, consistently up-to-date, and easy to use. It should be good value for money too! For instance, myhrtoolkit uses the secure and scalable Google Cloud Platform to host our HR software; the cloud-based nature of the system means we can keep our prices highly competitive and easily update the system for our customers.
Cloud HR software benefits
There are other benefits to look out for too when it comes to choosing the ideal system. So what are the main reasons for moving your core HR admin towards a cloud-based HR software system?
Cloud HR software is perfect for an SME budget
You don't need to make a huge upfront investment with a cloud-based HR Software system. Instead, most SaaS systems are provided on a pay as you go basis, often with little or no tie-in period. What's more, with cost usually linking to employee numbers, you can work to a budget that scales as you grow.
A good SaaS (software as a service) provider will also be constantly working on product development. This will involve the provider listening to their clients and improving the software's capabilities. As research and development is one of the most costly aspects of ensuring ongoing software viability, this represents an important cost saving for you.
On top of that, you avoid the risks run by investing in software as a product. This can result in providers charging you expensive fees and withdrawing support unless you repeatedly buy their latest versions. You may also find yourself stuck with a product that you've outgrown, but one you feel obliged to keep using due to cost.
You don't need internal IT support
Whichever system you choose, your provider has a team of people working on ensuring your cloud HR software delivers without interruption or difficulty. This means you won't need to employ your own IT specialist to install the system or deal with backups and security.
Instead, all you need to do is give a quick call to the provider's support team to resolve any issues you have.
Ideal when you have remote workers and mobile staff
Cloud-based HR software allows you to store data on remote servers instead of on your in-house computers. This means your employees can access the system 24/7 from anywhere, providing they have a suitable device and Internet connection.
If you have staff working on the road, at multiple locations or in different time zones, they can still action any HR activities. This could be requesting holidays, booking in training, or confirming that they have read important policies.
Learn more: The benefits of remote working for businesses
State-of-the-art data security
Cloud HR software providers have a huge incentive to protect their system against risks to your data security. That is because if just one client found the service was not secure, the provider could risk losing everyone.
As a result, you will find that the best cloud-based software systems use a wide range of security measures to protect your data. This includes data sanitisation, SSL encryption, session hijack protection, firewall protection and an intrusion detection and prevention system.
Therefore, a good SaaS provider should place security at the core of its business model. That way you can be sure that your great HR software comes with great internet security too.
Find out more about how you can benefit from cloud HR software
Most good cloud HR software providers will be only too happy to give you a guided tour of their system. This will allow you to see the huge amount of features that can make your life easier.
Myhrtoolkit was one of the earliest cloud-based HR systems on the market designed with SMEs in mind; we've been constantly evolving since then. Jon Curtis, Managing Director of myhrtoolkit says: "Since starting to sell cloud-based software in 2005, the difference in user confidence has been unbelievable. Even five years ago, firms were worrying about putting personal data on the web. Now it has just become commonplace."
If you are interested in seeing how myhrtoolkit can benefit your business, get in touch.
For more support on choosing the right HR software for your small business, take a look at our webinar on how to choose the right HR software.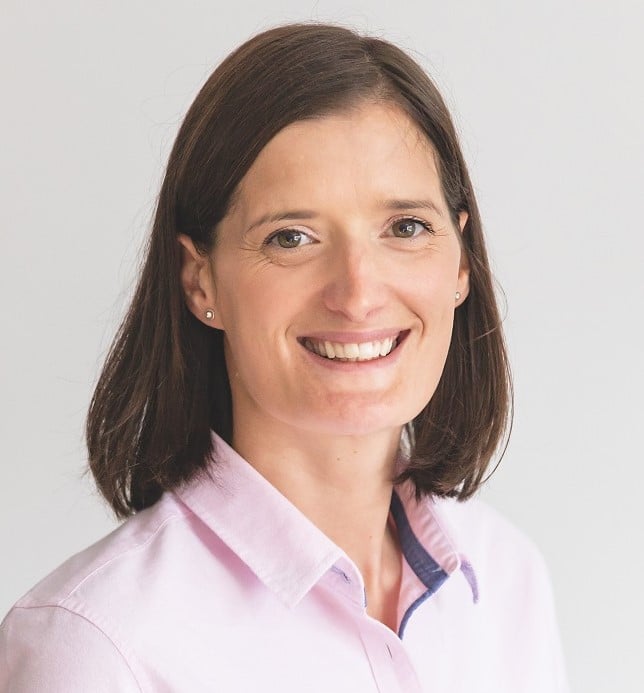 Fiona is Marketing Manager at myhrtoolkit. Her areas of expertise include HR systems, productivity, employment law updates, and creating HR infographics.