Myhrtoolkit is thrilled to have won an award at the inaugural Sheffield Digital Awards! The awards, launched by The Star this year, honoured the best in the business who are contributing to the city's booming tech industry.
Our entry in the 'Best Economic Initiative' category focused on how our HR software supports SMEs in carrying out core HR tasks so that they spend less time on admin and more time being effective in their environment.
Jon Curtis, Managing Director at myhrtoolkit, said "I'm so proud to take home a Sheffield Digital Award. We were up against two other strong nominees. The win really reflects the hard work and dedication of our entire team."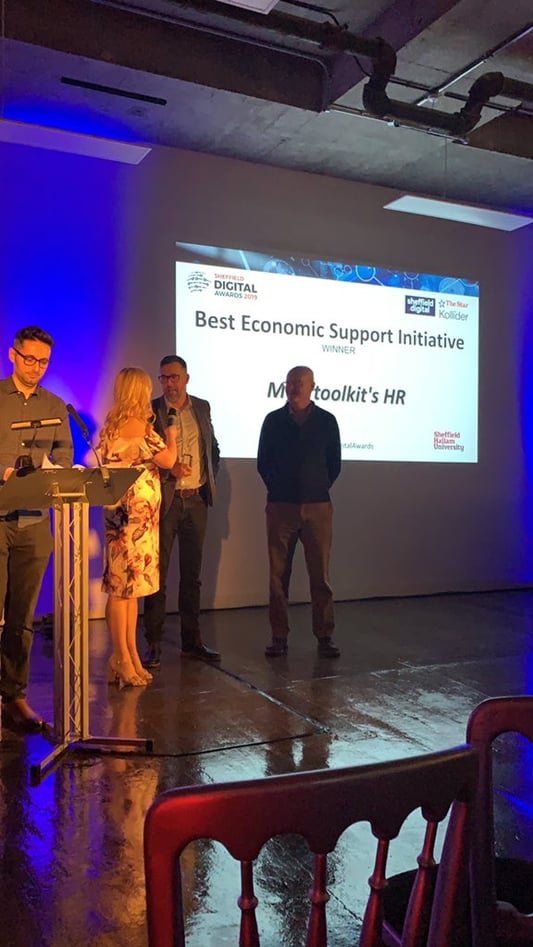 The awards ceremony took place at Kollider, the city's new £3m tech incubator. XLN for business, Barclays Eagle Labs, Sheffield Hallam University, Sheffield City Council and BHP Chartered Accountants were sponsors.
To read more about the awards and this year's Sheffield Digital Awards winners, visit The Star's website.
For press enquiries, please contact fiona.sanderson@myhrtoolkit.com