Myhrtoolkit provides a mechanism for sending messages internally within your company. It can be found on the Myhome dashboard under Comms.
Sending a message
From the Comms icon on the Myhome dashboard, select the messager tab.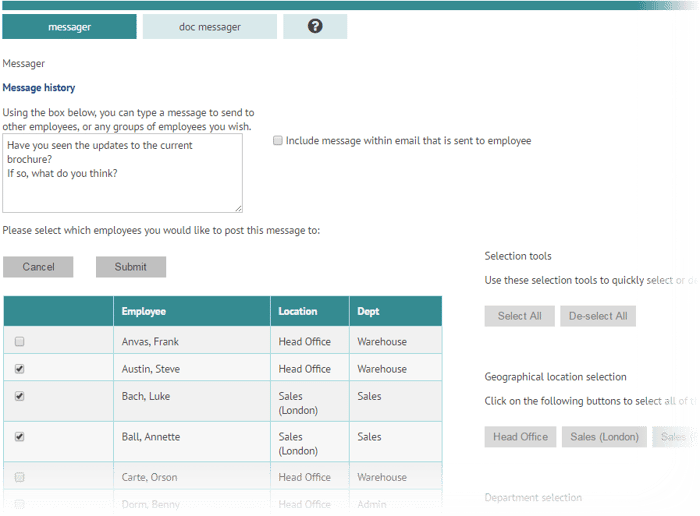 Add your message in the message form and select the recipients. On submitting the page the message will be sent to the recipient's message boards, and they will receive an email informing them that a message is waiting for them. There is a check box to also include the message in the email.





The message will appear on the recipient's message board until they click 'Noted.'


Viewing past messages
You may wish to see previous messages you have sent, along with who has viewed them and when (i.e. they dismissed it using Noted on their message board). From the messager tab, follow the Message history link.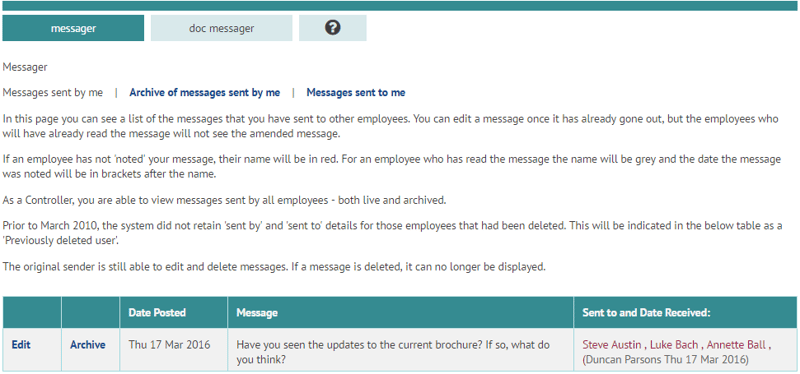 Grey indicates a recipient has read the message whilst red indicates it is unread.
Old messages can be removed from the history list by clicking Archive.