Go to the Management area and click on Bulk data > Settings > Manage employee directory.
At the top of the form, there are two important options: 'Show all users' and 'Choose a selection of users.' If show all is selected, any employees added to the system using the new employee wizard will automatically be added on to the employee directory.
In manual select mode, a Controller has to manually specify individuals who will appear in the directory. There are selection tools that makes the job easier, such as being able to select everyone from a location or department. Or you can manually select people one by one.
Click 'Submit' when done.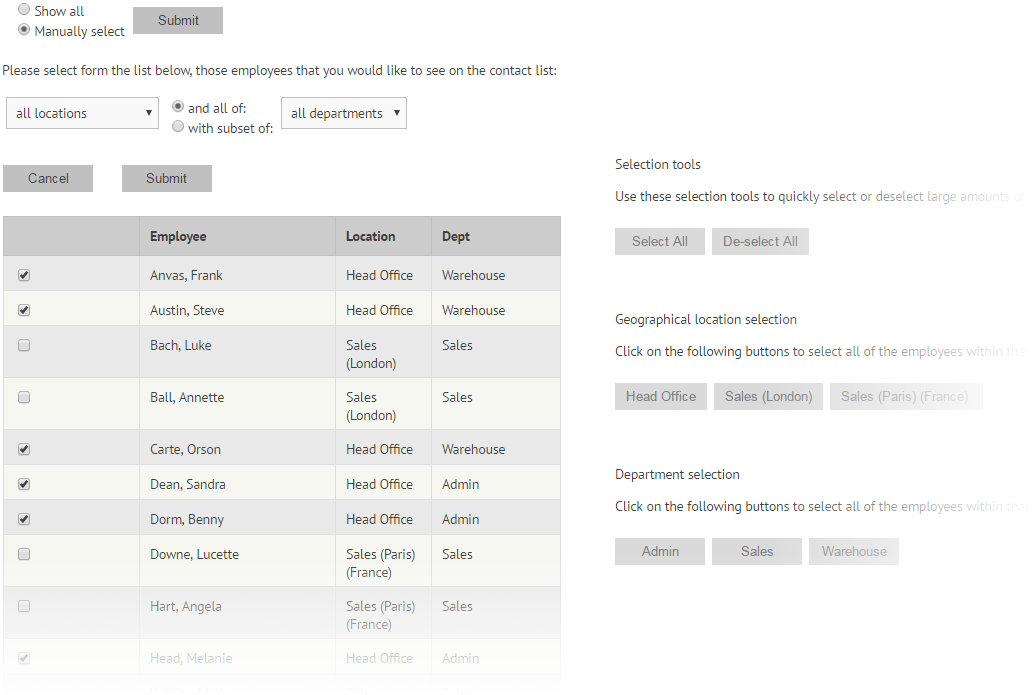 You should now see a list of people who will appear in the employee directory.