This guide is primarily aimed at Controllers and Training Managers responsible for the maintenance of Training Courses within myhrtoolkit.
For guidance on the deployment and usage of Training Courses, see this page.
Training settings
All settings related to Training can be accessed via the 'Slider' icon in Management > Training.

All aspects of Training can be controlled from here, apart from the assignation of Training Managers which are set in Config.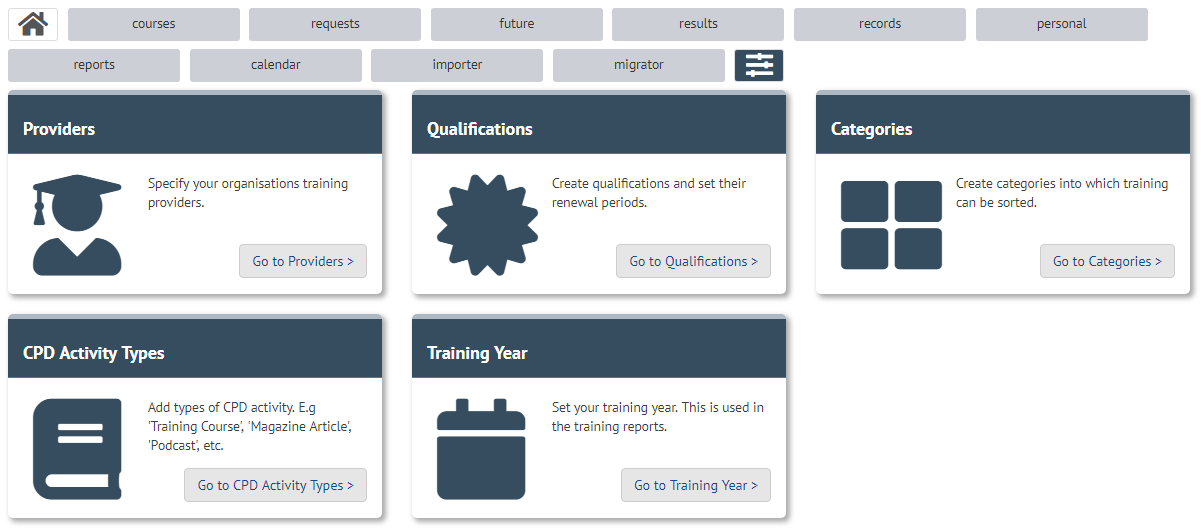 The operation of each of the settings sections is straight forward and follows existing myhrtoolkit ways of working. Other than Training Year, each of the settings sections maintains a common set of functions, with a "New" button and buttons for editing and deleting items, alongside any additional functionality.
Providers
Specify your organisation's training providers.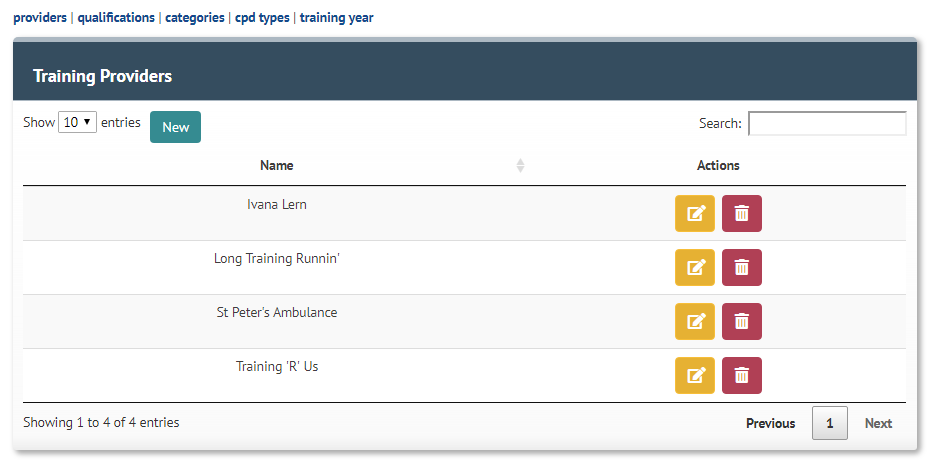 Qualifications
Create qualifications and set their renewal periods.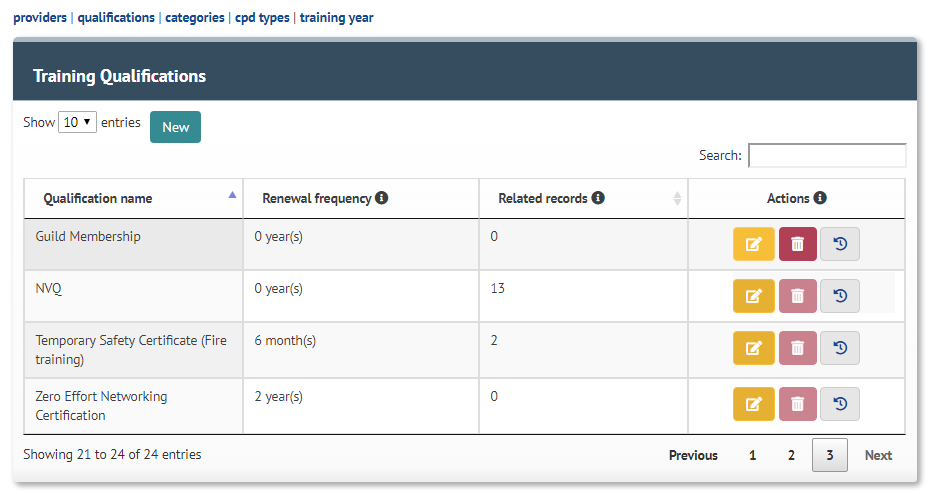 To update the renewal period, use the edit button. The third button (with clock hands and anti-clockwise arrow) will display the history of how details of a qualification may have changed.

Categories
Create categories into which training can be sorted. Descriptions are optional.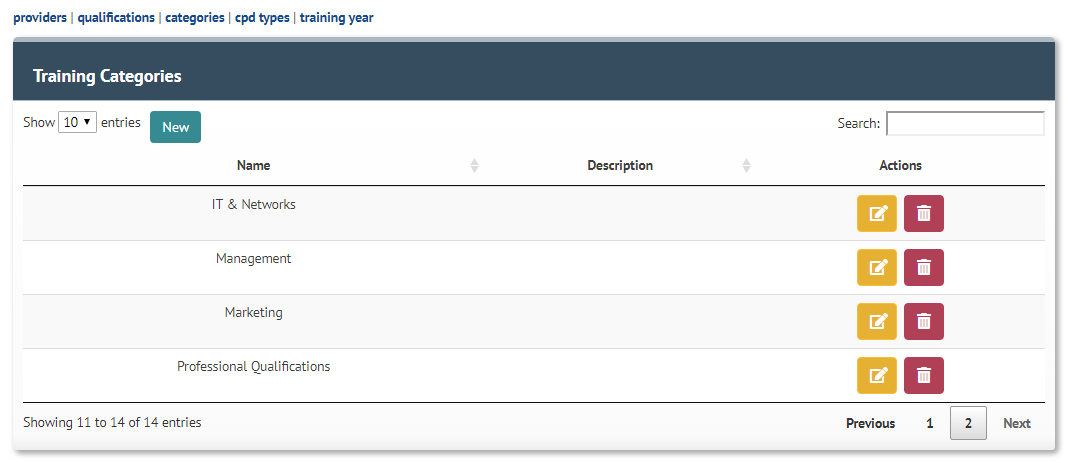 CPD activity types
Add types of CPD activity. E.g 'Training Course', 'Magazine Article', 'Podcast', etc. Descriptions are optional.

Training year
Set your training year. This is used in the training reports.