The best way for an HR team to gain a better understanding of the workplace is by creating an HR survey for employees to fill out. These surveys ideally gather plenty of information about the nature of the workplace, spark new ideas for management to increase productivity, improve employee engagement, and encourage more employees to go to HR whenever they have a work-related issue.
However, it's not always easy to build a clear and concise survey. There are a few factors HR teams need to consider before creating one from scratch and handing them out to everyone. We're going to break down how to build an effective review that targets as many employees as possible and encourages employees to fill them out truthfully and wholeheartedly. Let's take a closer look.
Identify your main idea
You can't just draft an HR survey without knowing what exactly you are looking for. It's like writing a paper in school. You have to have a main idea, and you have to have your questions build off that main idea. Without one, there will be no structure, leaving open the possibility of getting off topic and gathering information you don't necessarily need.
The whole point of the review is to discover if there are any problems in the workplace and how to fix them if they're present. If you want to know more about employees' opinions on work-related events, don't ask questions about scheduling unless there's a direct connection between the two.
Keep questions consistent
Every single question, as we've just hinted towards, needs to be consistent with the main idea of the questionnaire. Otherwise, the authenticity of the survey will be doubted by anyone who takes it. If we take the same example from before, and you ask about scheduling instead of work-related events, the survey is going to come across as unfocused and result in answers that don't answer any of your questions -- or worse, it will come off as if you don't actually care about the topic at hand.
One simple way of ensuring your questions remain consistent is to have someone else look over the survey. Having a fresh set of eyes is very helpful because they'll see whether or not every question goes back to the main idea. From there, you can adjust accordingly. Or, if you use a survey management tool, simply go over the questions yourself to see if the software accurately picked the right questions you feel are important to your business specifically. This helps to create a more personalised survey.
Vary question formats
It's not enough to ask questions that are all related to the main idea. There has to be a balance in the type of questions you ask because limiting your survey to one question format can leave out valuable information.
Here's a great example. Someone comes to HR because they were sexually harassed by another employee. Before speaking to an agent directly, that employee is given a questionnaire to assess on paper what actually happened. A horrible way of going about asking for more information would be asking the employee to rate the experience on a scale from one to five. That will not increase employee happiness like you want with a survey, but instead it will have the opposite effect.
In that case, an open-ended question will help an HR agent or manager determine exactly what happened in the encounter. Another format that would be useful would be a checklist of all possible scenarios. That can help an agent determine quickly how serious the accusation is and figure out what the next steps are.
Keep your HR survey short
Questionnaires are time consuming and most people don't want to fill them out. By keeping the length short, you're making it easier for employees to fill them out and harder for them to make up an excuse not to. If no one takes your survey because it's five pages long when it can be boiled down to one or two tops, you will never figure out what the workplace thinks about the issue you want to bring up.
Some ways to keep it short is to ask multiple choice questions, use true and false questions, ask employees to rate certain scenarios, limiting the number of open-ended questions, and easing the employee into the survey with simple questions in the beginning that build to more complicated ones. If you're not sure about the survey length, take it yourself or ask someone else to. Keep track of how long they take and make adjustments if necessary.
Try survey software tools
If your team doesn't have enough time in the day to draft a survey from scratch, it doesn't mean that you can't offer employees a clear and concise survey. Survey software providers can help HR teams by automating almost the entire process and give teams a plethora of questions and formats to choose from.
Teams can, of course, review the final results before making it official, and can even offer the survey online for employees to take on their own time. Some key features include automated follow-ups, triggered survey delivery, scalability on mobile devices, data security, and contact management for segmentation purposes. Most providers are affordable for small businesses and enterprises, and they typically come with a free trial.
The final word on HR surveys
It's important for HR teams to know how to build a clear and concise survey in order to target as many customers as possible while making the survey personal to everyone who takes it. Most employees are hesitant to take them because they see surveys as time consuming, but that doesn't, and shouldn't, be the case.
Employees need to know that there is a purpose for this survey, so it's important for HR teams to be transparent about their intentions and it's important for the survey to remain consistent to the main idea. If you're still struggling to convince employees to take the survey, and you don't want to take the authoritarian approach by simply forcing everyone to take it; instead, offer your employees an incentive to take it. It can come in the form of a longer lunch, a gift card, or whatever else you think is appropriate.
By identifying the main idea, keeping questions relevant, limiting the number of questions, varying the question formats, and taking advantage of survey software, you give your HR team the best possible chance at offering employees a clear and concise survey that actually leads to some significant change in the workplace.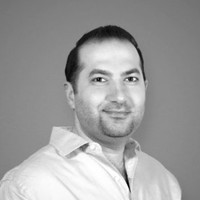 Reuben Yonatan is the founder and CEO of GetVoIP.com - a leading comparison guide that connects companies with a VoIP provider for their needs.