It seems like a new business solution surfaces each day. Artificial intelligence and robots are becoming strong contenders for changing the way we do business. SaaS software usage is also on the rise. David Politis from BetterCloud reports that in 2017, companies used 16 SaaS apps on average. There has even been talk about the SaaS-Powered Workplace where a company runs entirely using SaaS applications. In fact, BetterCloud states that 38% of companies are already Saas Powered Workplaces.
This underscores the importance of companies staying ahead of the game by identifying and investing in technology that boosts productivity. In other words, if your company isn't latching on to the new wave of B2B solutions, it may be left in the dust.
What is SaaS software?
SaaS isn't referring to your sassy coworker who lights up the workplace. Instead, it's an acronym that stands for Software as a Service. SaaS solutions eliminate the need to purchase and download software; these web-based applications are hosted and maintained by an external provider. You're usually able to access these web-based services for either a monthly or annual subscription fee. The most common SaaS software used by companies carry out the following functions:
File sharing
Online backup and storage
Payroll and HR
Online accounting
Virtual Desktop Infrastructure (VDI)
Support and Help Desk
Online Customer Relationship Management (CRM)
Yes, that Google Drive or One Drive application you can't live without is an example of SaaS software. However, we want to focus more specifically on HR SaaS software. HR-specific SaaS applications allow you to manage all aspects of human resource activities including: applicant tracking, absence management, benefits management, directory management, electronic forms processing, notices and announcements, holiday management, payroll management, recruitment, and performance management.
That's a lot for one application to take on. But SaaS applications, such as myhrtoolkit, do it very well. Having everything in one place is just one benefit of HR SaaS software. Here are 3 other powerful benefits that will prevent you from second-guessing your decision to subscribe to a SaaS system.
1. SaaS software is cost effective
Subscribing to myhrtoolkit costs far less than buying the hardware and software needed to run traditional HR systems. Our competitively priced monthly fees are based on the number of employees you'll have on the system. Before SaaS, your HR team would have needed special software for most, if not all, of their functions. Buying individual software is costly, especially when they need to be upgraded.
2. SaaS software saves time
Myhrtoolkit SaaS software makes HR departments more efficient. The need for copious volumes of paperwork is eliminated. Additionally, your HR team won't spend hours searching for relevant files. Everything is easy to locate and effectively stored in your personalised employee database.
3. SaaS helps you keep up to date with compliance laws
HR laws tend to change occasionally. Traditional HR systems required HR teams to input compliance information manually. This meant that they had to have their ears on the ground so that they wouldn't miss the latest changes. Myhrtoolkit software helps do this behind-the-scenes work for you. Your system will be automatically updated when there are any changes.
HR SaaS software will dramatically change the way you do business. We'd love to help you get started. Feel free to contact one of our experienced representatives today to schedule a free consultation.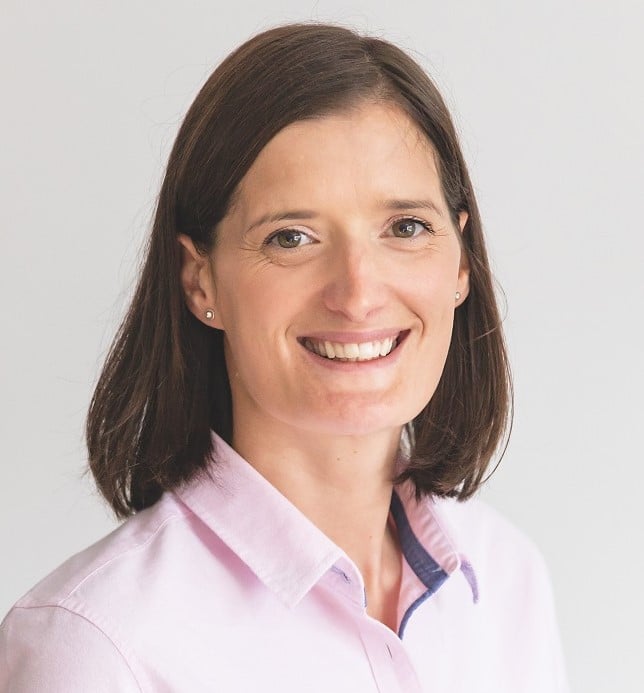 Fiona is Marketing Manager at myhrtoolkit. Her areas of expertise include HR systems, productivity, employment law updates, and creating HR infographics.