How can you develop and implement a training programme for your small business that is highly effective and helps the business evolve? Christopher Fear from ICS Learn outlines how to make training work for your SME.
Being able to adapt to all the challenges that the world can throw at you is a key trait of small businesses that go beyond just surviving and actively thrive.
Developing the skills of your employees through training is one way to keep your business adapting to the current climate. But how do you develop a training programme for a small business that actually works and gets results? Here's a deeper dive into the subject.
Identify your specific needs from training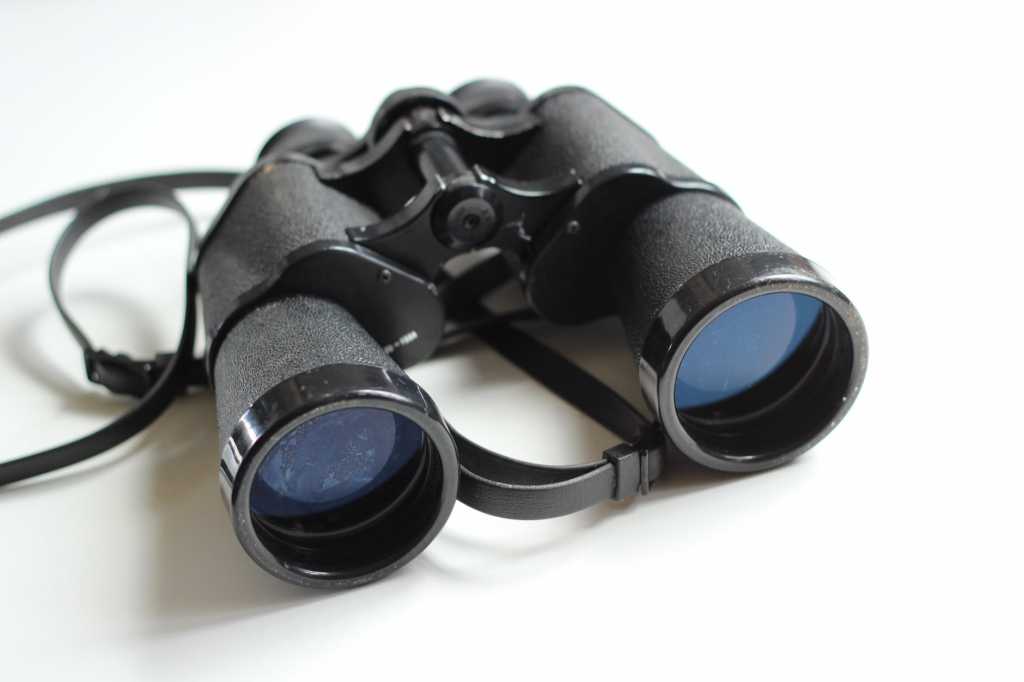 The training programmes that are super successful are those built around answering specific needs at a company: that could be anything from countering a knowledge gap through to developing the skills of high-potential employees. After all, why go to the effort of developing a training programme if you don't have a clear idea about what you want it to achieve?

An easy way to identify training needs is to ask yourself a few questions and do some research – this will help provide evidence later on to support your claims when it comes to getting buy-in from others (see below!)
Is there a specific skill or piece of knowledge that you're looking to develop with training, or do you just want to generally raise the skills of employees?
What evidence is there that training will solve that need?
What type of training course or qualification will address that specific need?
Are you looking to upskill one promising employee, or a group of employees?
Are there any objectives or targets that you can create to track whether training will address the need?
If you end up deciding that a training programme will fulfil a need at your company, now is the time to do a bit more research and develop a list of training courses and qualifications to do just that.
Define the format of training you need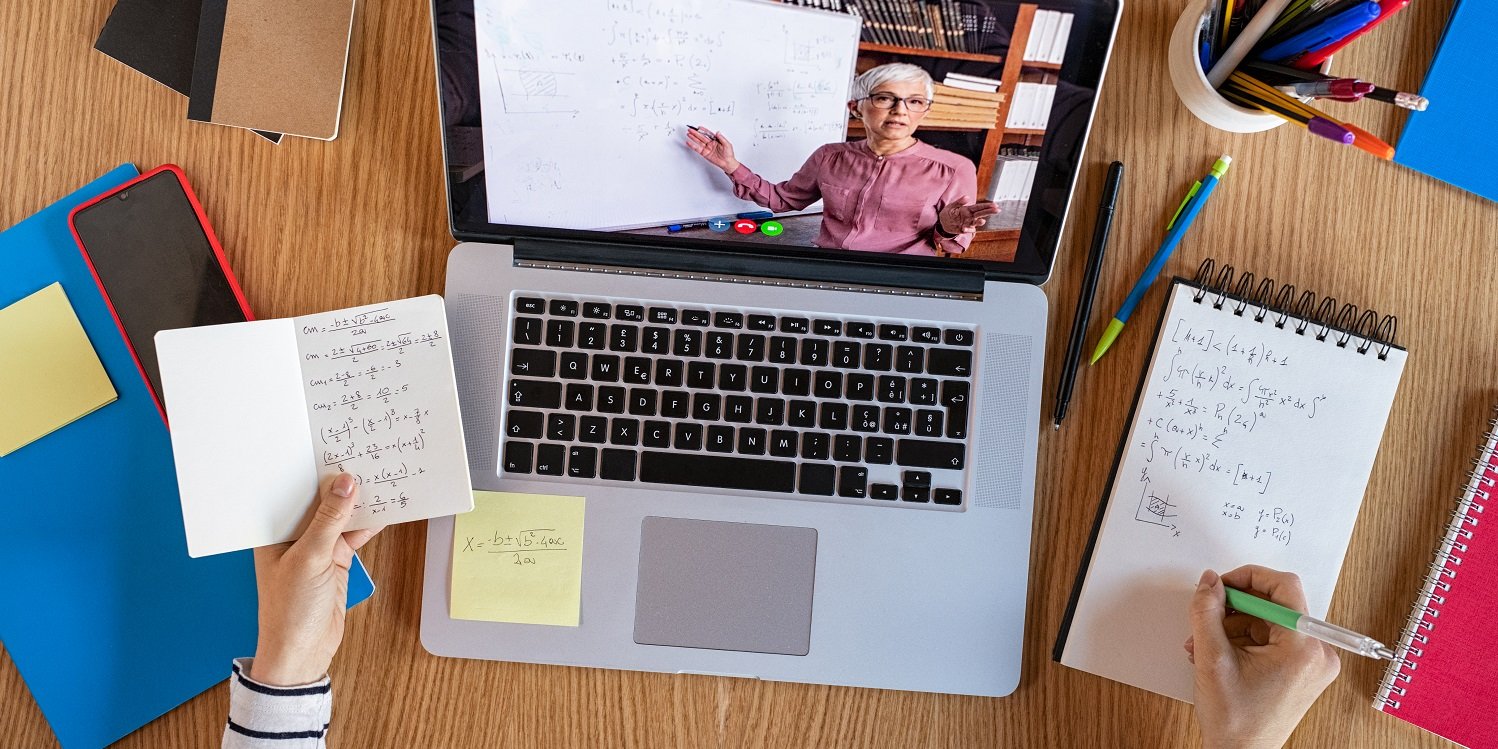 A key part of developing your training plan is to decide what format of training your business needs. In the past, the two main forms of training available to employers were:
In-person training, where learning is delivered in a face-to-face setting
Distance-based study, where employees complete training at home
In-person training was generally the most popular type of training used by employers but the invention of the internet, the coming of the digital age, and the arrival of the COVID-19 pandemic has thrown that on its head. Now, online learning is the preferred method of training for most employers, thanks to its inherent flexibility for both employers and employees.
It's no surprise really. In the age of hybrid and remote-working, many of us are still working from our homes, and so workplace-based learning doesn't make that much sense. That is why more and more employers are looking at online learning as a useful way to upskill employees.
Online learning has boomed during the course of the pandemic – by 2026, the 'Global E-learning Market - Outlook and Forecast 2021-2026' estimates that the global market is likely to have grown by 110% (absolute).
Finding the best format for your business
Have a detailed think about the type of training that best suits your needs, and the needs of your employees. For example, if the majority of your staff are working at home, and you're planning to keep some kind of hybrid work pattern in place after the pandemic, choosing online learning as a format to invest in is a good idea.
Also have a think about whether you're planning to deliver the training yourself, if you're going to outsource it, or if you're going to choose an online training solution.

Define your objectives and create a plan
Remember that research you did earlier? Now's the time to write it up properly in a simple training programme – a document to help you keep on track of things and prove the case for training to your manager.
It can help to follow a simple structure like this:
Define your objectives and tracking metrics
Define the training (e.g. what is it, who is delivering it, who is taking etc.)
Create a schedule to complete training and start it
Track your targets
Tweak your performance
Now is the time to decide which specific training course or qualification that you're going to go for, too. Short courses can be useful for improving knowledge or skills in one small area, whilst professional qualifications are useful for developing the skills of an employee over the long-term.
Get buy-in from your key decision makers
With a clear plan laid out, you can approach key decision makers in your business and try to convince them of the need for training. If you are running your own small business, it's likely that you'll probably be the key decision maker, so you won't need to convince anyone (apart from yourself!)
That said, it can still be useful to go over your plan and check that you are happy with everything in it. At this point, it's good to share your ideas with employees and get feedback – after all, training is likely to have the biggest impact on them, so it makes sense to try and get buy-in from them from the start
Implement your training programme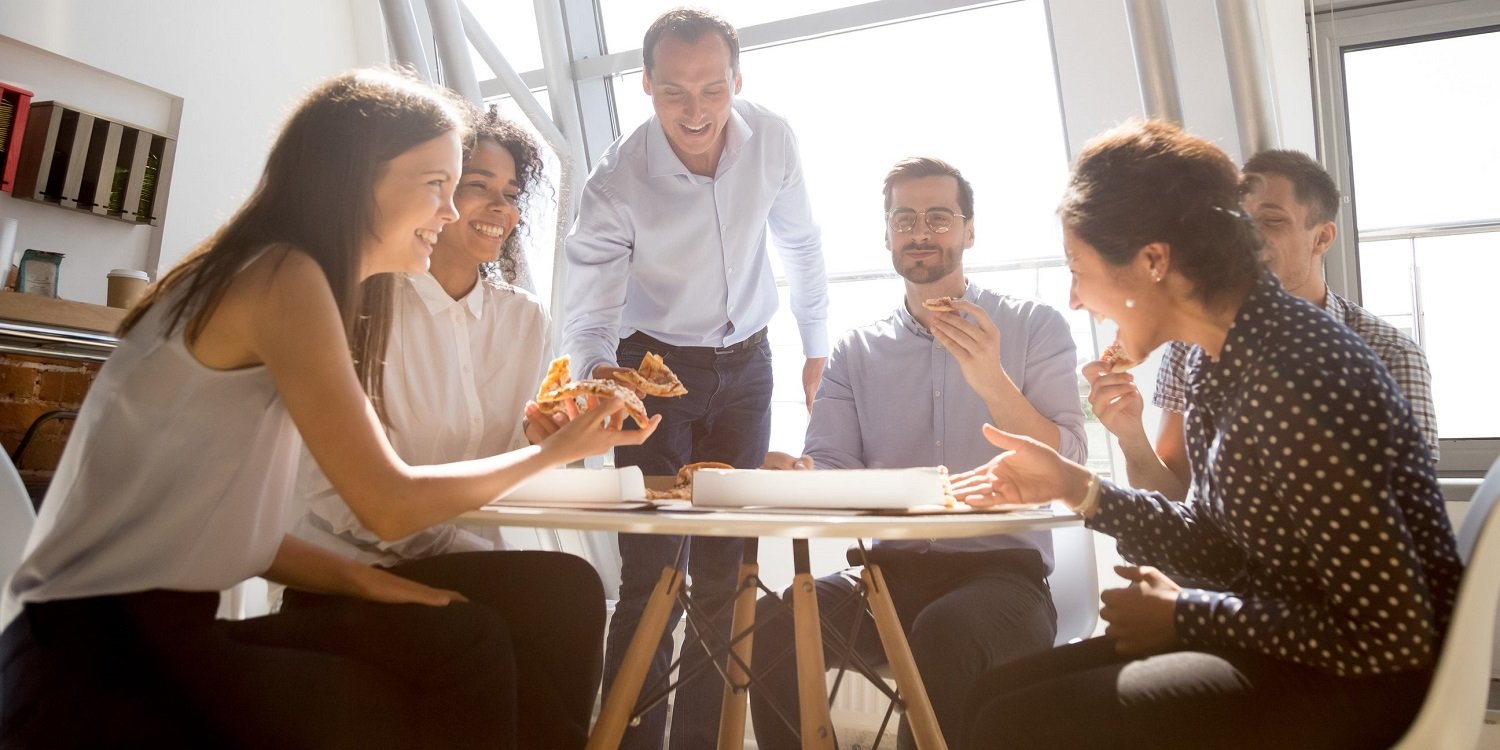 Pizza is optional!
Following your plan, it's time to start implementing your training programme. This is the time to sort all the logistical aspects of the training and get it off the ground. Some key things you will want to do at this stage include:
Contacting the training provider you've selected and paying for the course
Scheduling time for your employees to study
Enrolling your employees on the course
Arranging reporting to track the performance of your training programme
Schedule and manage training courses and staff personal development easily with an online training management system.
Monitor and tweak!
With your training plans up and running, you will want to keep a close eye on them to see how employees are settling into the course, especially in the initial weeks of the training, to find out if it's a good fit for your needs.
Monitor the performance of your training plan by checking whether you are achieving your time-limited objectives that you set when first creating your plan. If needed, tweak your training plan accordingly!
We hope you have found this short guide to making a training program for your small business useful! Good luck in putting your training into action.
Read more from the myhrtoolkit blog
Training employees remotely: the do's and don'ts
The benefits of training employees: profit, productivity, people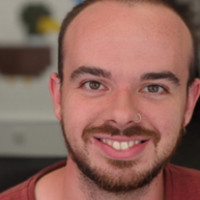 Christopher Fear is a writer at ICS Learn, one of the UK's leading providers of human resources, learning and development and accountancy qualifications in the UK.