For many small and medium-sized businesses, the idea of footing the bill for staff training can be very off-putting. However, training doesn't have to be a pointless cost to the business; the right staff training can actually be a very worthwhile investment.
Making the business case for staff training
The key to deciding whether you should offer staff training is to establish whether there is a clear benefit to your business going forward. If that is the case, then up-skilling your staff becomes a no-brainer. Here are some tips to help you decide if employee training is right for you.
Related article: The benefits of training employees
Does your business need more skills?
One of the first things to do is see what opportunities might be passing you by. Is there no one staff member with the training to provide a crucial service or business function?
For example, you may have a painting and decorating firm that is regularly asked if you do conservation work.
Such jobs could be much more lucrative for your business. So, instead of turning them away, consider if there are any existing staff who would welcome specialist training.
In this situation, any budget allocated to training will be a pure investment. It's a cost for sure; however, it's one that can lead your business to tap into a new revenue stream that far outweighs the price of a training course.
Will staff motivation suffer if you say no to training?
Another important thing to consider is the impact of your decision not to train employees that specifically ask for it.
That is because this could have a very negative impact on your business performance and the costs of running it.
For example, one ILM study showed that, in 2015, 27% of British employees were looking to leave their current firm because of a lack of opportunity for training and development.
As a report by Oxford Economics has estimated that the average cost of replacing a valuable employee is over £30,000, this is definitely something that SMEs should seek to avoid.
So if your one of your employees asks if they can do specific training to enhance their skillset, saying 'Yes' can benefit your business in more than one way.
Not only are you getting a more skilled member of staff who can enhance your business capabilities and performance; you are also more likely to avoid the costs of recruiting their replacement.
Will you be able to get staff onboard?
Of course, sometimes it will be you as the business owner that sees a need to up-skill your staff. If this is the case make sure you get those staff involved in the process to ensure they feel engaged.
Make it clear to them why you are looking for them to do training. Show them how it will benefit the business and their own skillset.
Just as importantly, ask their opinion about your plans for training. After all, they are the ones doing their jobs day in and day out; they may well have a better idea of how training can help them improve their performance and the business as a whole.
How will you deal with future requests for staff training?
One thing to be careful with when offering or agreeing to employee training is the need to be transparent and fair. It's no good agreeing to one employee getting training that will improve their performance, but then refusing to give another employee that same opportunity.
It may not be illegal to do this in cases where the business does not need more than one person with skills in that area. But just imagine the damage to the morale of your other employee who is also clearly motivated and committed to the company – until, that is, you make it clear that you are less committed to them.
So before you agree to any training, be sure to put in place a clear training plan and policies that are fair to all.
What return on investment are you looking for?
For many SMEs, it will be essential to to see a clear return on investment before agreeing to staff training.
Of course, an obvious financial benefit makes an investment in training much more immediately justifiable. For example, you might be able to expand your business offering and tap into new business. Or your focus may be to create greater efficiencies through new approaches and systems at work.
You may also be able to save money on more costly freelancers and third party suppliers by up-skilling your own employees. However, even if your investment in training only leads to more motivated employees, this in itself can be of real financial benefit.
Not only can it enhance their performance and creative input, it can also keep them loyal to your company – and that could be £30,000 you save already!
This article was brought to you by myhrtoolkit. This HR software system helps SMEs to manage their employee training requirements with employee training records software. It also enhances staff engagement by enabling them to use self-service functionality to make training requests. For a free demonstration call 0345 225 0414 or click here.
Related articles
Business training needs analysis guide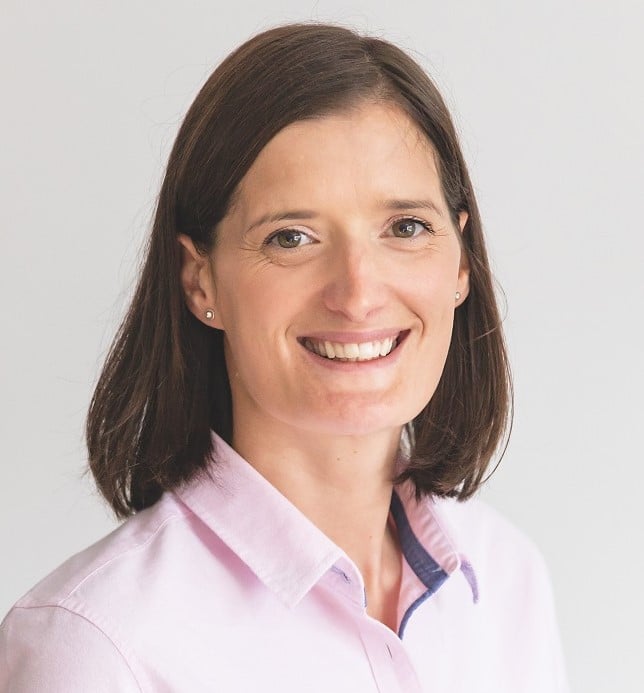 Fiona is Marketing Manager at myhrtoolkit. Her areas of expertise include HR systems, productivity, employment law updates, and creating HR infographics.