Find out how to implement and deliver diversity training in the workplace more effectively for your staff and business with this guide from myhrtoolkit.
Why is diversity and inclusion training important?
In the 21st century, it's a no-brainer that managing diversity in the workplace is an essential strategy for employee engagement and business growth. Issues such as gender equality, LGBTQ+ inclusion, and neurodiversity are becoming centre-stage as organisations of all sizes are understanding the impacts that misunderstandings and discrimination can have on individual employees, teams, and businesses.
Training staff on the importance of diversity and inclusion can really make a difference to employee wellbeing and an organisation's productivity levels. This is because diversity training can help increase empathy and communication between employees; training helps people learn to embrace their differences and work together more effectively.
However, it can take time to change people's preconceived notions of protected characteristics such as age, gender, sexuality, ethnicity, and disability. There may be long-held beliefs and biases that employees may not even be aware they hold. This is why developing a strategy for implementing diversity training in the workplace is key.
5 steps for implementing diversity training in the workplace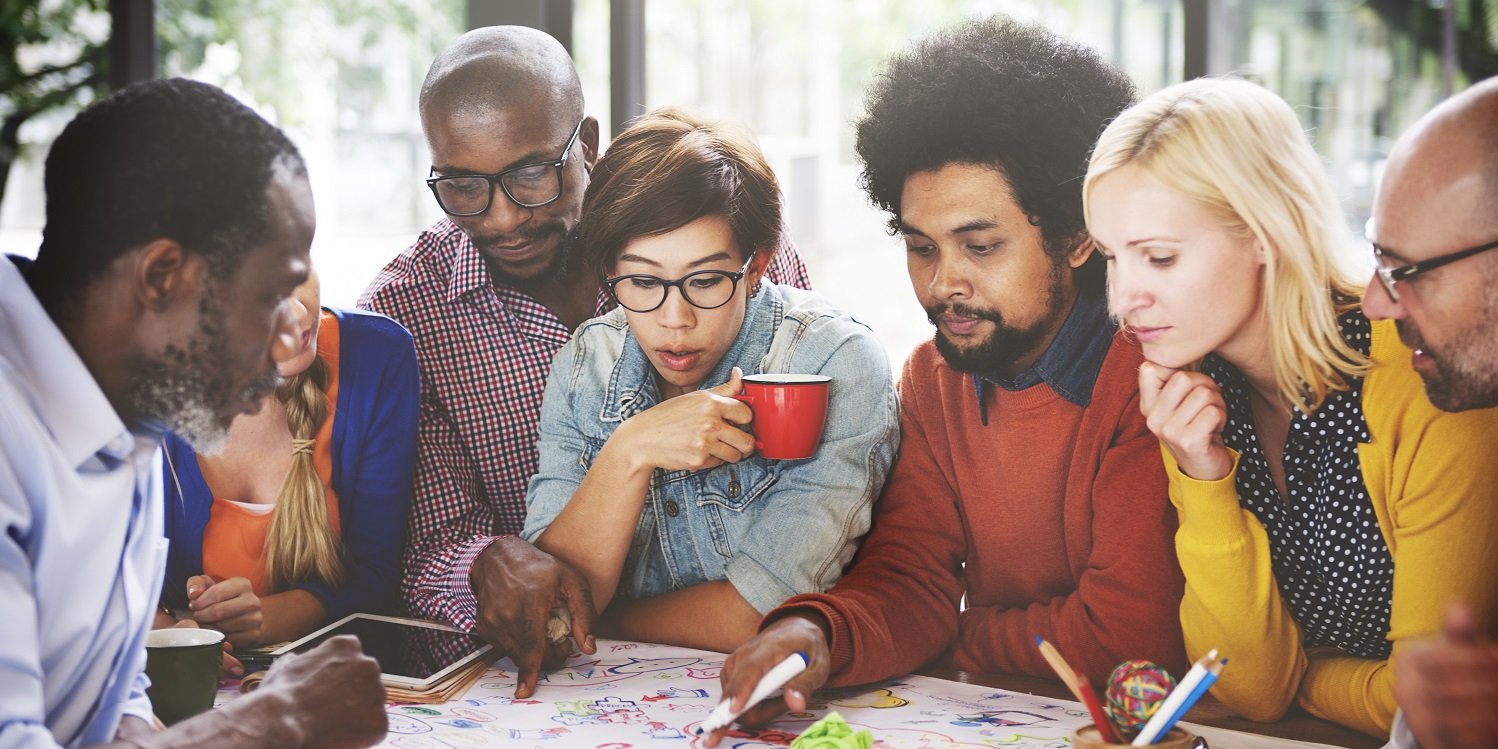 From concept to follow-up, implementing diversity training for employees effectively involves a few key stages of communication and learning. Consider the following steps to find out how to strategically implement diversity training in the workplace:
1. Make the business case for diversity training
Putting across the importance of diversity in the workplace starts from the top. If senior staff members aren't on board with the benefits of diversity training, it'll be a more difficult sell for reluctant or disengaged staff. Engaging heads of department and managers in the implementation process is therefore crucial.
Struggling to convince someone that diversity training is worth the investment? The Chartered Institute for Personnel Development (CIPD) have created an excellent article on the business case for diversity and inclusion at work.
2. Deliver mandatory diversity training for all staff
Here comes the crux of the matter: delivering the training. This should be mandatory for staff at all levels of the organisation. Whether in-house or hired, the person (or service) doing the training should be highly experienced and knowledgeable about diversity and inclusion to deliver training that works. Including knowledgeable professionals independent of your organisation can help give different perspectives and ideas to aid your business.
How you do the training is another aspect to consider. A sit-down presentation and discussion may work for your business, but this isn't the only way to deliver training. Other options are available, such as microlearning (which delivers information to employees in small chunks over time) and mobile learning, where staff can learn at their own pace.
If you're offering a range of training resources for staff and want to reliably record your diversity training efforts, then a training management system is a great resource.
3. Train hiring managers to tackle recruitment bias
People who hire for your organisation are an important group to consider when it comes to diversity training. A lack of awareness about diversity and inclusion at the recruitment stage can result in recruitment bias. Implicit bias towards protected characteristics, such as gender or ethnicity, can occur during the recruitment process, but there are ways to tackle this. We've written a piece on recruitment bias and how to manage it, Recruitment bias: why workplaces stay the same.
4. Use timely opportunities for diversity learning
True learning requires reminders and repetition; otherwise, it's all too easy for important lessons to fade and be replaced by old ways of thinking. With diversity and inclusion, this is no different; unfortunately, a one-off diversity training seminar is unlikely to have a long-lasting impact, though it's a good start.
Want to make sure ideas about inclusion and acceptance are more likely to stick? Consider how you can include diversity in your internal communications and marketing. Mark important diversity events (such as Pride, Black History Month, and International Women's Day) with informative emails, fundraising activities, lunch and learn sessions, further formal training, and other team events. Getting confirmed and willing members of relevant minority groups involved in the planning helps keep things accurate and authentic.
5. Take strategies for diversity and inclusion beyond training
Would you say your organisation is diverse? How about at the leadership level? A lack of diversity can be evident across many organisations, particularly when it comes to senior staff; for example, according to research compiled by Catalyst, women held only 24% of senior roles across the world in 2018. In the UK, this figure was at 22%.
To truly reap the benefits of diversity in your organisation, you'll need to make sure diversity and inclusion are evident within your company values and at a policy level. Diversity training and learning exercises should be the means through which you communicate those values and organisational policies.
Learn more: How to develop leadership skills in employees
Key takeaways for diversity training in the workplace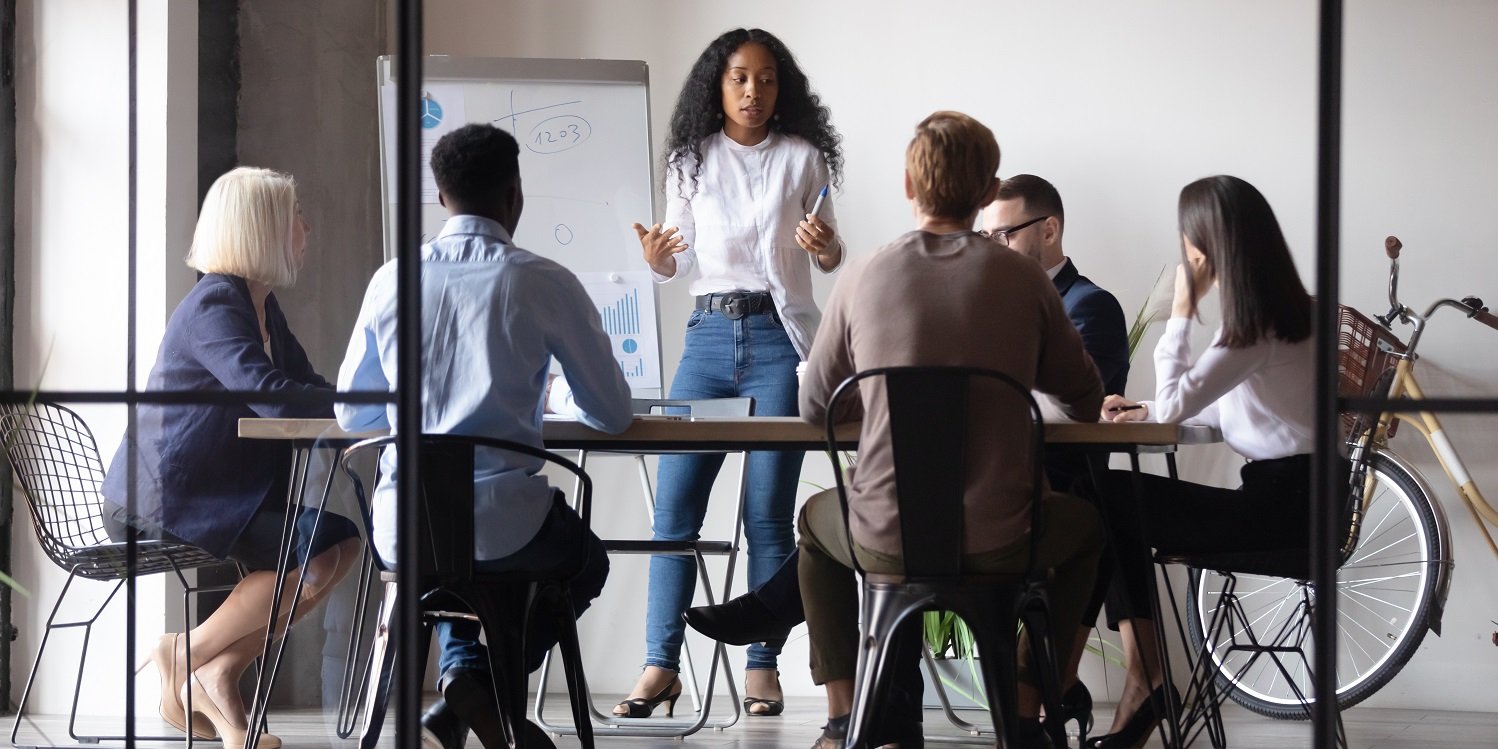 Before delivering training, get key stakeholders on-board, such as department heads and managers. Senior staff will help promote your efforts when they're involved.
Make diversity training mandatory so everyone receives the same learning and understanding.
Hiring professionals from outside your organisation can provide a range of expertise and perspectives.
Provide a range of diversity training options - such as presentations, microlearning, and mobile learning, to help keep things fresh and varied.
Diversity training isn't a one-off event; continuous opportunities for training and learning will have a long-lasting positive effect on staff.
Read more from the myhrtoolkit blog
The benefits of training employees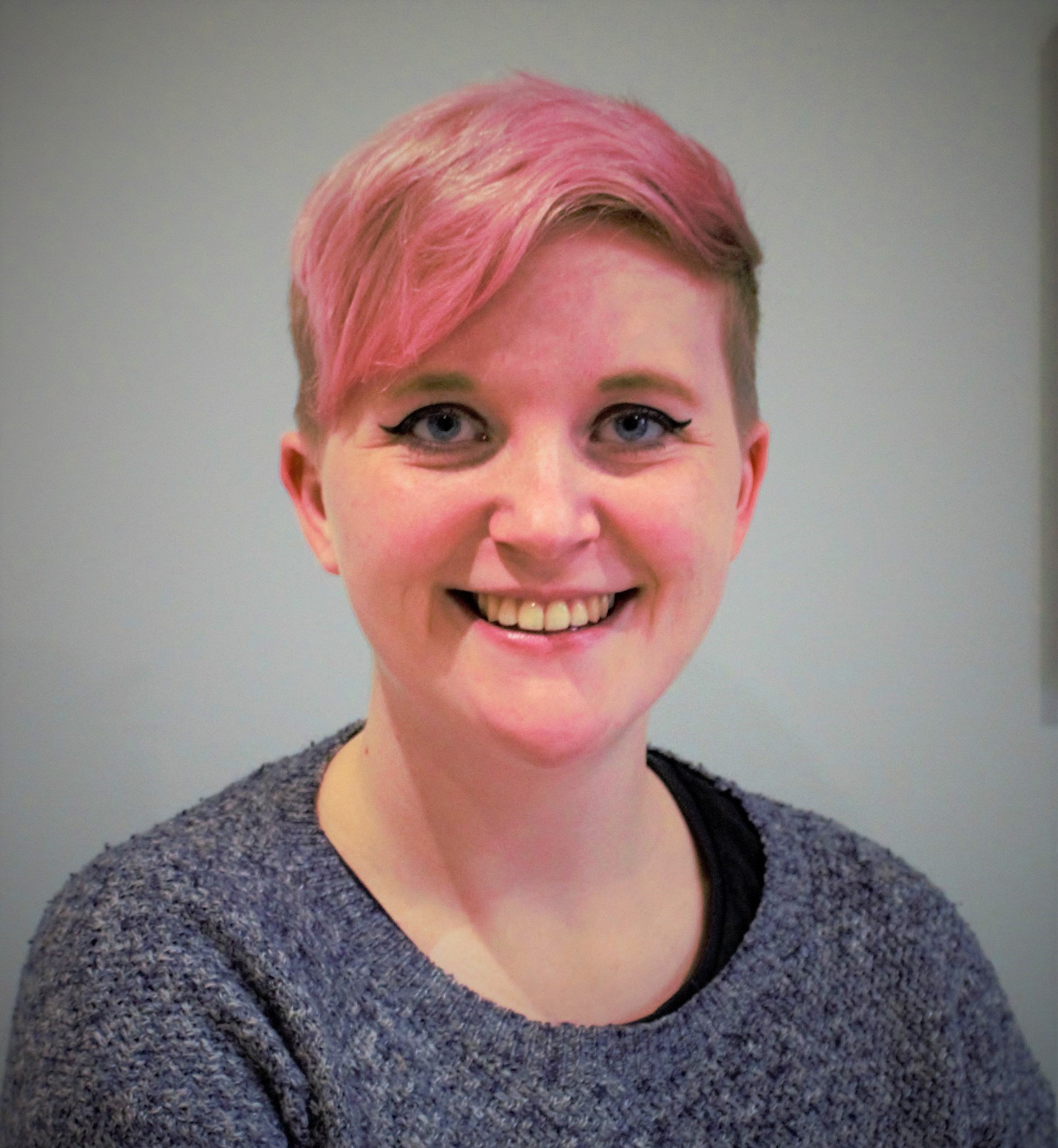 Camille is a Senior Marketing Executive for myhrtoolkit who writes on topics including HR technology, workplace culture, leave management, diversity, and mental health at work.