What is voluntary redundancy and are there potential legal pitfalls that employers need to watch out for? Employment law and HR expert Catherine Wilson explains the voluntary redundancy process and looks at recent examples of case law that highlight some of the legal issues that can arise.
The strict legal definition of redundancy is based on either a disappearing workplace or a disappearing job and is set out in section 139 of the Employment Rights Act 1996. In the usual compulsory redundancy situation, it will be relatively straightforward to identify which individual employees are directly affected and there is a clear legal process for consultation and selection.
Employers may from time to time prefer to offer the alternative option of voluntary redundancy. This can often avoid the need for a formal redundancy selection exercise and often facilitate a quicker and smoother reorganisation.
The legal parameters of voluntary redundancy
There is no strict legal definition of what is meant by "voluntary redundancy" and therefore the employer has significant flexibility in terms of payments and timing. The employer is not, however, permitted to pay less than the statutory redundancy entitlement and the greater of either the employee's statutory or contractual notice.
Understandably, a voluntary redundancy scheme will be more generous than the statutory entitlement to encourage employees to apply for it. No enhancement is legally required. "Usual enhancements" might include the use of an actual week's pay rather than the statutory capped week's pay (currently £571 as of June 2022) in the calculation. An employer might also choose to multiply by actual years of employment rather than the statutory cap of a maximum of 20 years.
The provisions relating to the tax free status of any redundancy entitlement up to a maximum of £30,000 will also generally apply to either a voluntary or compulsory redundancy payment (see chapter 3 of Part 6 of the Income Tax Earnings and Pensions Act ITEPA 2003 as amended by Finance Act 2017). HMRC may query the tax free status of a redundancy payment where the employee is close to normal retirement age or there is an allegation that a taxable payment in lieu of notice has been included within the redundancy payment.
The potential disadvantages of voluntary redundancy
There are several pitfalls which employers may need to consider before implementing any voluntary redundancy scheme. The key disadvantage in practice is that an employer may not wish to accept the volunteer and refusal often offends. The previously exemplary employee may feel that they are being penalised for over performance and will need careful management and reassurance.
Case law can also highlight some of the other potential dangers for employers. Let's have a look at three recent examples to understand more about the issues that voluntary redundancy situations can create if employers aren't careful:
1. Case law example: voluntary redundancy and age discrimination
In the 2015 case of Donkor v the Royal Bank of Scotland, the Employment Appeal Tribunal considered the case of a Regional Director. The employee was aged over 50. His application for voluntary redundancy was refused and he was offered an alternative role. Had his application for voluntary redundancy been accepted, then he would have been entitled to enhanced retirement benefits and an overall severance package in excess of £500,000.
Two of his younger peers were both aged under 50 and both were offered voluntary redundancy. Neither were entitled to enhanced retirement benefits. As is unfortunately often the case, a further restructuring took place the following year. In the meantime, the retirement benefits had changed, and employees only became eligible for enhanced benefits at 55. During the restructuring, Mr. Donker was made compulsorily redundant and no longer qualified for the revised enhanced redundancy package.
Mr. Donker claimed that the employer's original failure to offer him voluntary redundancy the previous year was age discrimination. The Employment Appeal Tribunal agreed with Mr. Donker and concluded that the failure to offer him voluntary redundancy was because the employer's costs would be higher given Mr. Donker's age, and therefore their decision was discriminatory. In dealing with applications for voluntary redundancies, employers need to consider whether their decision not to offer an older employee voluntary redundancy is because the employee will be entitled to more compensation than a younger employee, as this risks age discrimination. Given that damages for discrimination are unlimited, this could be an expensive error!
2. Case law example: voluntary redundancy and breaches of contract
Employers should also take care what they say to employees about their rights leading up to possible redundancies, or risk their statements being treated as contractual promises, which they must then deliver to those employees. These risks were discussed at length by the Employment Appeal Tribunal in the 2017 case of Lynam & Anor v Birmingham City Council. The basis of the case was the decision by the employer to post a notice on its intranet entitled "Voluntary Redundancy (VR) Information and guidance for employees". The notice contained an announcement that the employer intended to offer a "generous, enhanced" voluntary redundancy scheme to affected employees during the period 2014/15. In fact, in September 2014 staff were then told that they would not be offered voluntarily redundancy but were to be made compulsorily redundant from the end of April 2015.
The Employment Appeal tribunal held that the employer had told the employees that they could apply for voluntary redundancy and then told them that they could not. This was a breach of contract. The fact that the employer might not have accepted a particular application did not affect liability (although could be relevant to the question of damages). This case emphasises the need for employers to take care and avoid providing open ended commitments which can create future expectations and liabilities.
3. Case law example: voluntary redundancy and unfair dismissal
And finally, the offer of voluntary redundancy can be used to remove so called troublesome employees from the workshop. This too can be problematic, as shown in the recent case of White v HC-One Oval Ltd. In this April 2022 case, the Employment Appeal Tribunal reiterated that an employee who requests voluntary redundancy is not resigning, merely volunteering to be dismissed, and therefore can still bring a claim for unfair dismissal.
In the White case, the claimant had previously brought a grievance against her manager, which remained outstanding at the time of the redundancy exercise. The claimant alleged that the redundancy exercise was a sham and that the redundancy situation had been deliberately manufactured. The failure of the claimant to accept an alternative vacancy did not alter her right to pursue a claim.
This case reiterates the need for employers to show that they acted fairly and in accordance with their procedures, regardless of whether the redundancy is voluntary or not. A request for voluntary redundancy from an employee with a history of raising grievances and other complaints should be treated with caution.
Read more from the myhrtoolkit blog
Can you fire and rehire employees – and should you?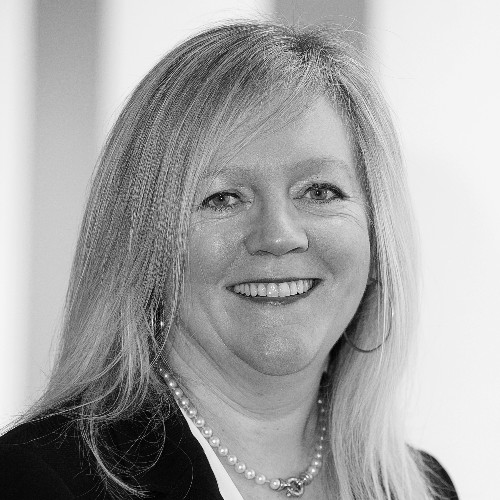 Catherine is an expert employment lawyer and HR problem solver. She works as an Employment Partner at W Legal Limited and also runs her own employment law and HR consultancy, training, and writing business, McBrownie Ltd.