The coronavirus pandemic has caused a mass shift to staff working from home across the world - TechRadar has dubbed it "the world's largest remote working experiment" and there are predictions that remote working is only set to rise as a result of these changes.
For many people, this is their first experience of working from home - and it can be a jarring one. People Management recently reported that half of people they surveyed felt unhappy with their work-life balance while working from home.
Essential working from home tips
Here is our full list of working from home tips to make remote working a little bit easier for everyone, whether you're working from home for the first time due to COVID-19 or are a seasoned homeworker: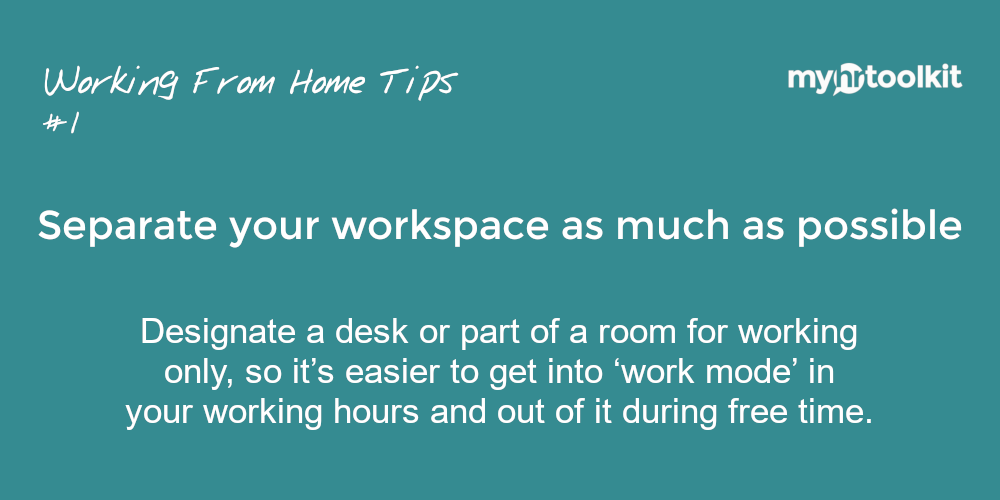 Tip #1: Separate your workspace as much as possible
Designate a desk or part of a room for working only, so it's easier to get into 'work mode' in your working hours and out of it during free time. This can help you achieve a better work-life balance as you feel switch between work/home modes.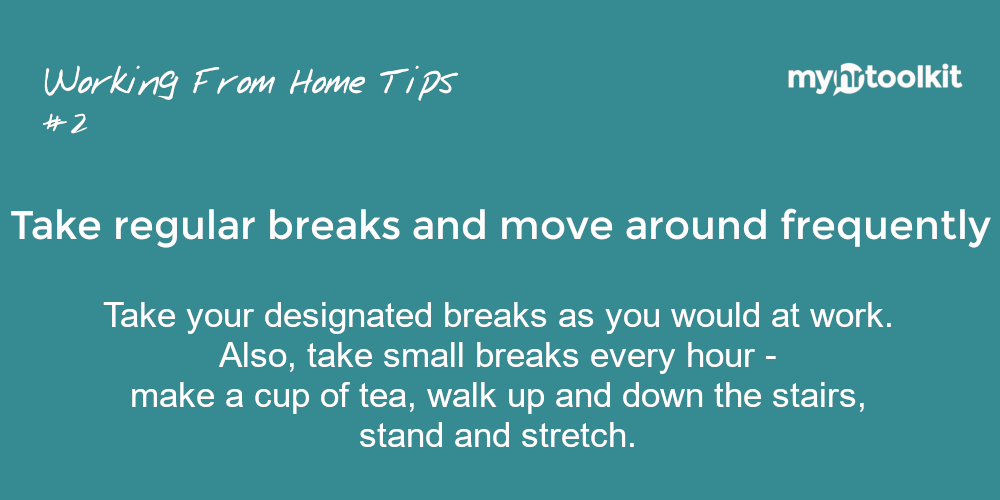 Tip #2: Take regular breaks and move around frequently
Take your designated breaks as you would at work. Also, take small breaks every hour - make a cup of tea, walk up and down the stairs, stand and stretch. Taking breaks is essential for reducing stress, but it's all too easy to forget to do this when you're working from home.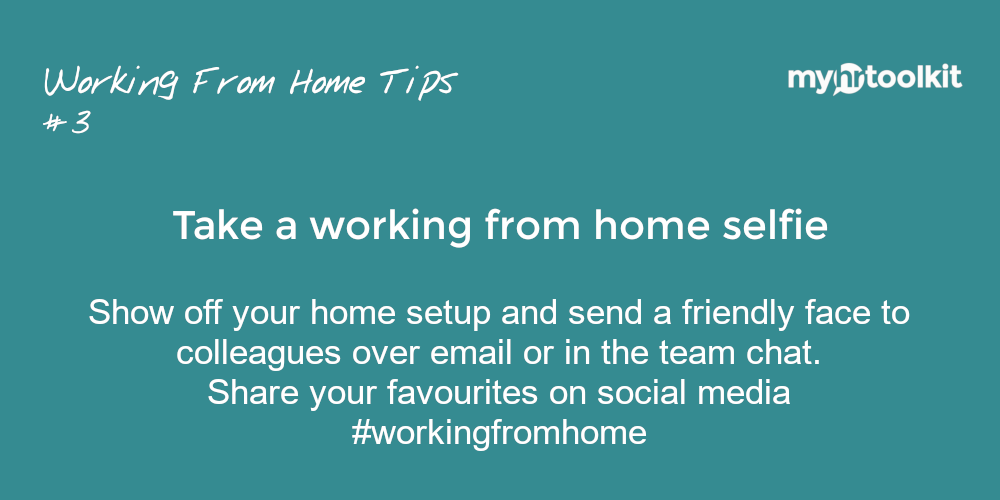 Tip #3: Take a working from home selfie
Show off your home setup and send a friendly face to colleagues over email or in the team chat. Share your favourites on social media with a #workingfromhome hashtag (with colleagues' permission of course!)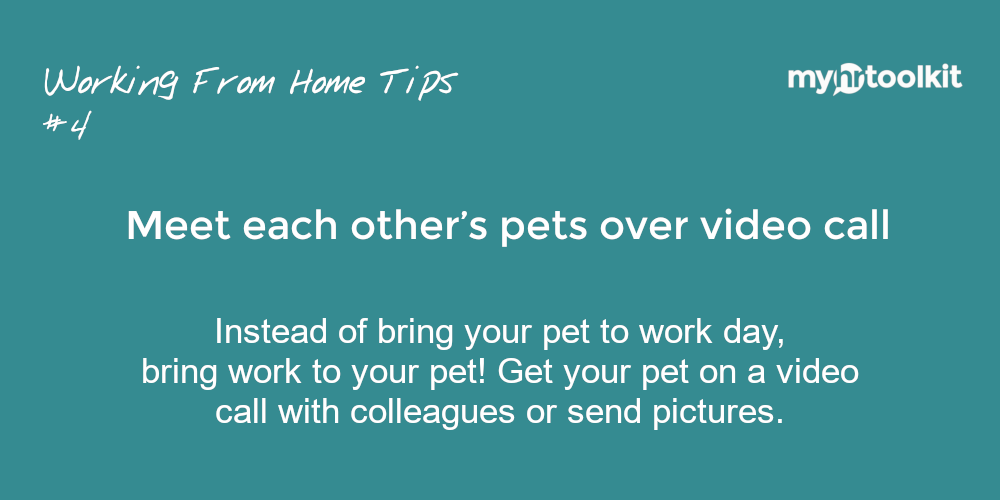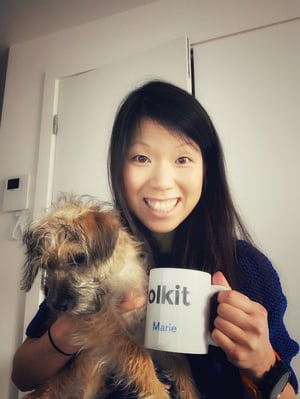 Tip #4: Meet each other's pets over video call
Instead of bring your pet to work day, bring work to your pet! Get your pet on a video call with colleagues or send pictures.
Here is our Partnerships Manager, Marie Cheng, with her dog Millie: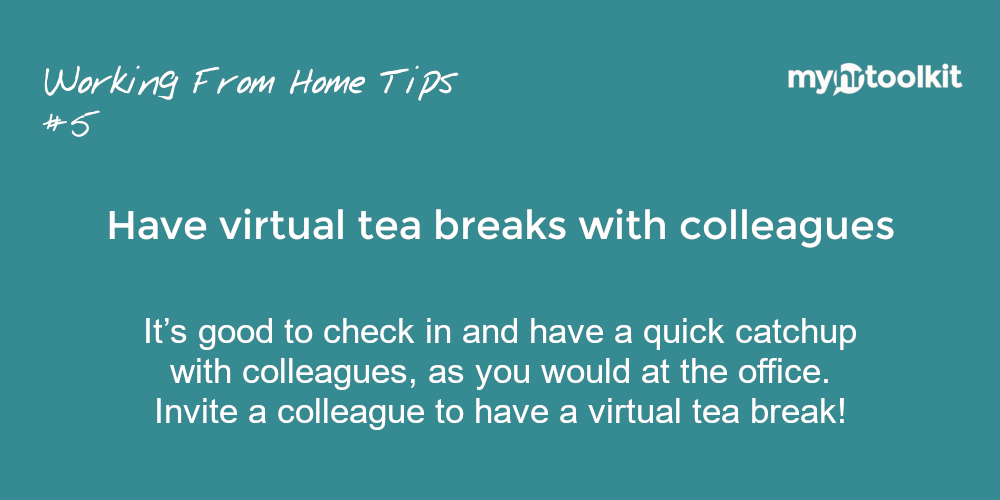 Tip #5: Have virtual tea breaks with colleagues
It's good to check in and have a quick catch up with colleagues, as you would at the office. Invite a colleague to have a virtual tea break!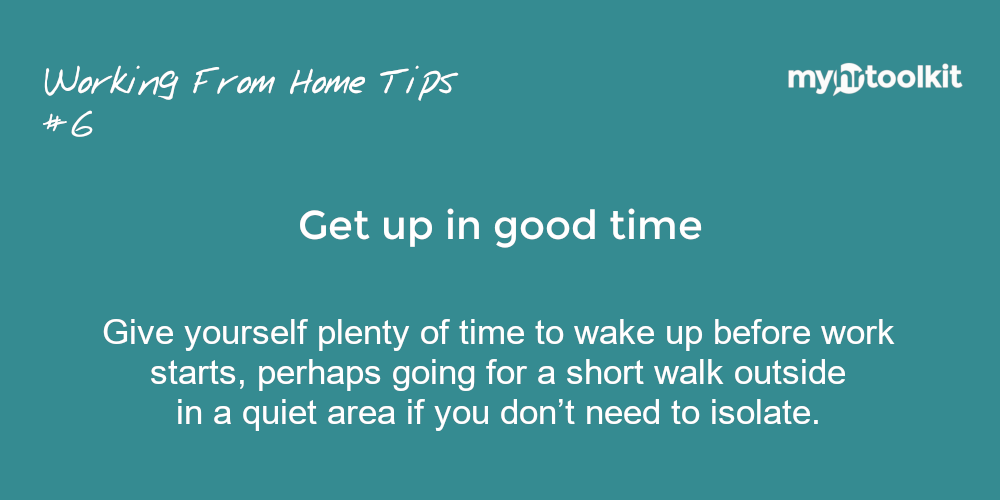 Tip #6: Get up for work in good time
Give yourself plenty of time to wake up before work starts, perhaps going for a short walk outside in a quiet area if you don't need to isolate.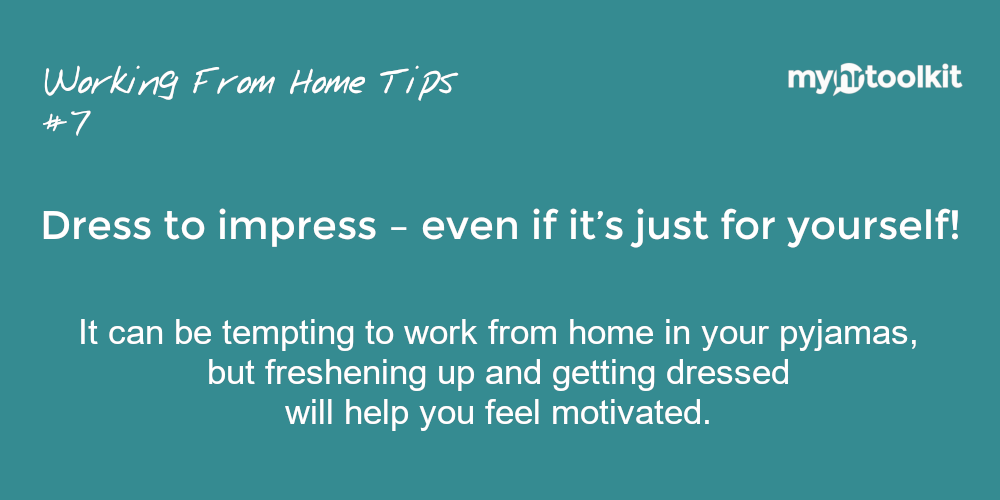 Tip #7: Dress to impress - even if it's just for yourself!
It can be tempting to work from home in your pyjamas, but freshening up and getting dressed will help you feel motivated.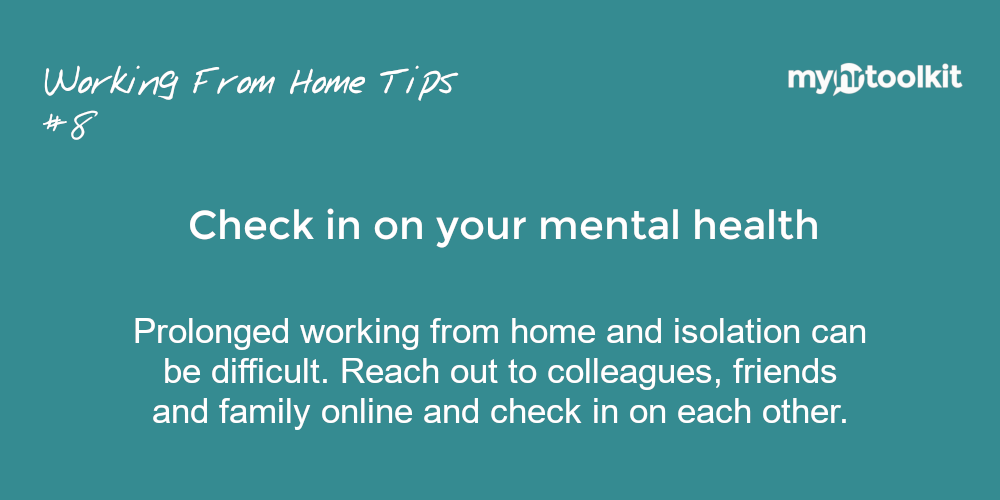 Tip #8: Check in on your mental health
Prolonged working from home and isolation can be difficult. Reach out to colleagues, friends and family online and check in on each other.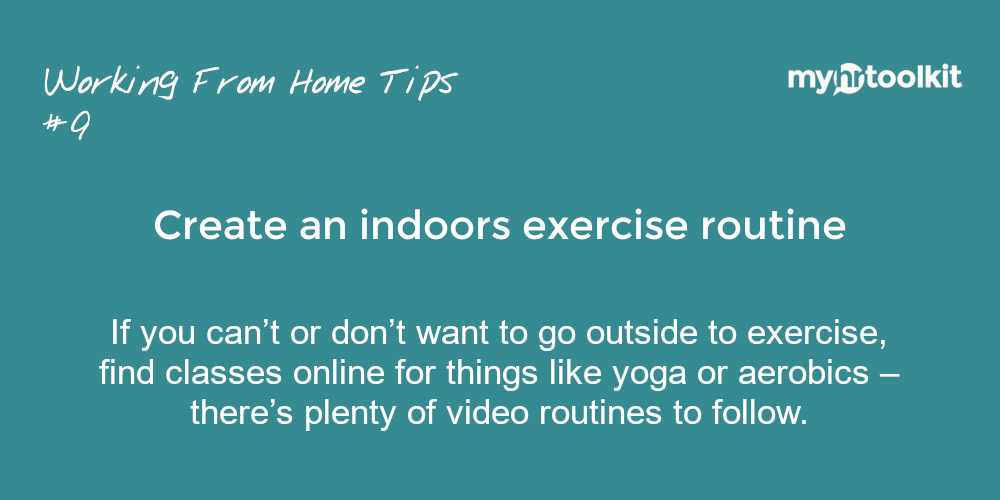 Tip #9: Create in indoors exercise routine
If you can't or don't want to go outside to exercise, find classes online for things like yoga or aerobics - there's plenty of video routines to follow.
Related articles
How employees can stay connected while working from home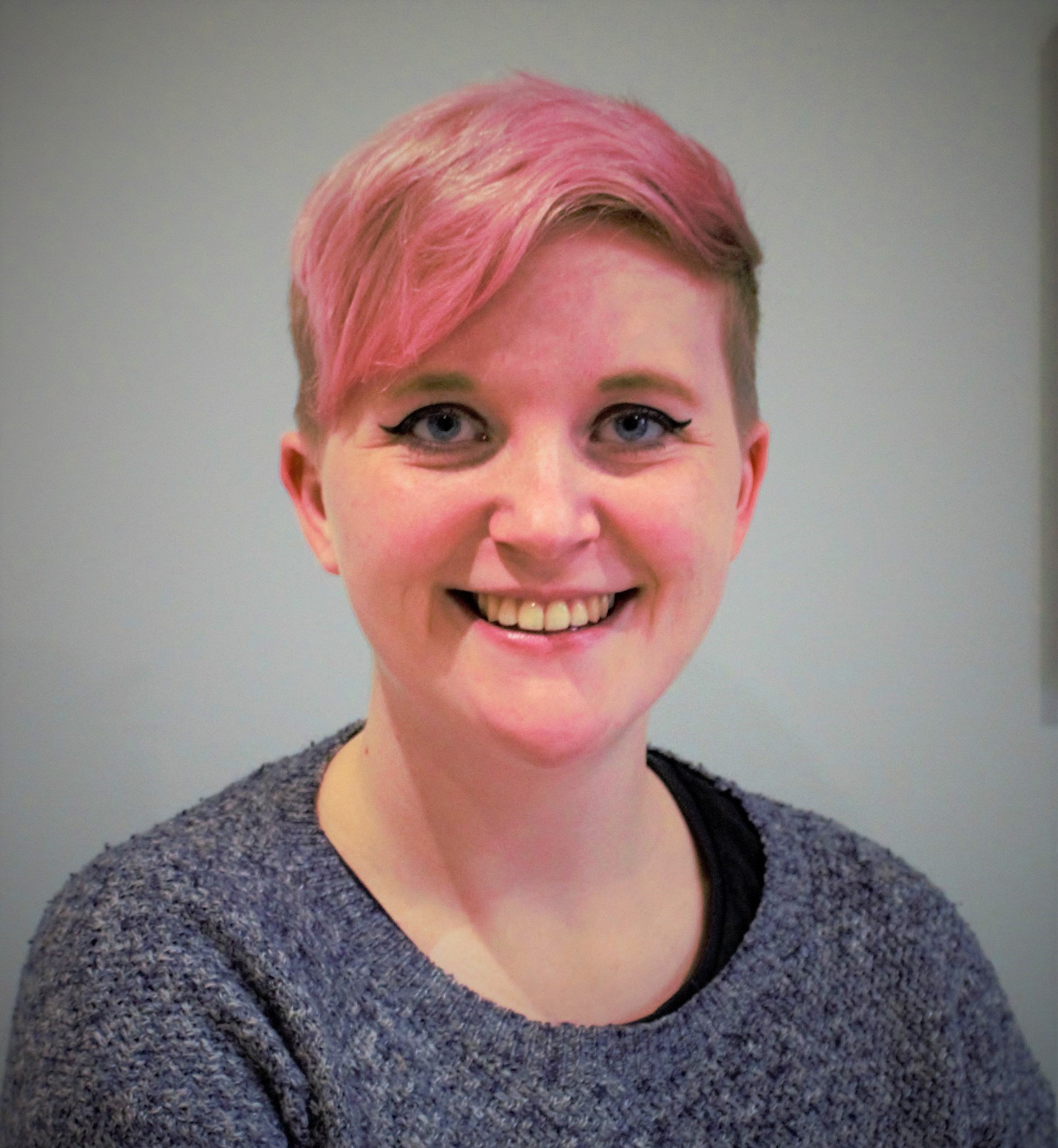 Camille is a Senior Marketing Executive for myhrtoolkit who writes on topics including HR technology, workplace culture, leave management, diversity, and mental health at work.