2019 has been a year of growth for the myhrtoolkit team, having expanded the marketing team and recruited more people for our Technical and Customer Engagement teams throughout the year. We're finishing up the year with two new starters: Chris Walsh and Benji Wilson! Find out more about them below.
Chris Walsh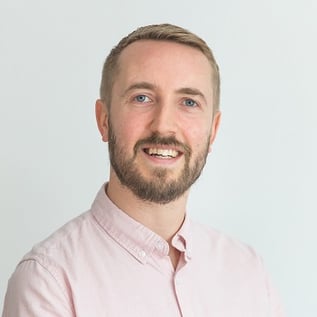 Chris joined the Customer Engagement team back in September and has since been busy learning how the myhrtoolkit system works, qualifying new leads, and getting to know our customers. Before coming to myhrtoolkit, he worked as Wholesale Manager for a leading importer and distributor of organic superfoods, earning a wealth of experience managing key customers in over 20 European countries.
After 8 years in this role, Chris decided he wanted a new challenge in a different sector. Plus, having a job in Sheffield helps him achieve a better work-life balance to spend time with his growing family.
Previously, Chris also worked for the Sheffield Chamber of Commerce within the International Trade team and the Sheffield Enterprise Agency; before this, he studied for a degree in Environmental Studies at Sheffield Hallam University. In his spare time, Chris enjoys running, playing football, and spending time with his wife and two children.
Benji Wilson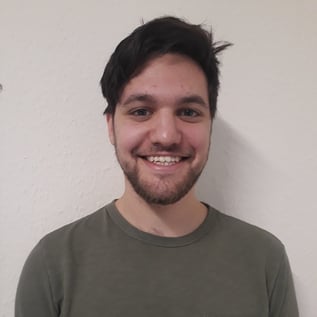 Benji joined the Technical team in November as a Junior Developer, supporting the team with the myhrtoolkit application in terms of development, fixing bugs, and helping with technical support issues.
After graduating with a degree in Mechanical Engineering from The University of Sheffield in 2019, Benji worked as a Technician for a solar energy solutions provider. This role gave him the opportunity to travel, working abroad in Uganda and Zambia. He then wanted to find a job within the software industry as a stable career path with great opportunities to work independently. The rest, as they say, is history!
In his spare time, Benji enjoys drumming and is currently the drummer for two bands. He also has an interest in mental health and wellbeing, having run an award-winning, pay-as-you-feel Wellbeing Café to reduce food waste during his time at university.
Interested in a career with myhrtoolkit?
Myhrtoolkit is a growing HR software company based in Sheffield with excellent career progression opportunities. We post job opportunities and accept CVs over on our careers page.