Myhrtoolkit has recruited a Social Media and Digital Marketing Executive, Hannah Wheater, to join our expanding team and boost our marketing output in 2021. We're pleased to have her on board!
A bit more about Hannah…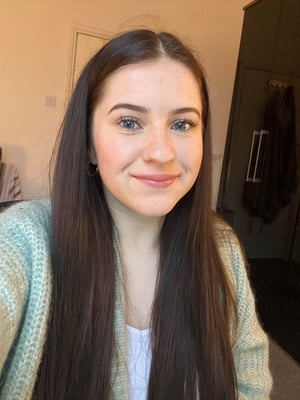 Hannah brings specialist social media marketing knowledge to her new role, having previously worked as a Digital Guru for the social media agency Be More Social.
In her previous role, Hannah trained business clients on how to maximise the effectiveness of their social media channels and posts, as well as working on social media campaigns directly. She'll bring her training knowledge to myhrtoolkit, getting us all up to date on the latest social strategies!
Before working at Be More Social, Hannah undertook a Business and Marketing degree at Sheffield Hallam University. During her time at university, she worked as Social Media Manager for catering company Urban Deli and the Stonegate chain pub Walkabout.
Hannah said of starting her new role with myhrtoolkit:
"I'm delighted to have found a position at a growing company with such amazing people in it. I'm excited to make my mark on the business and see how myhrtoolkit thrives further into 2021."
2020: the year of remote recruitment
Despite the numerous changes we've made to ensure the safety and wellbeing of our staff during the coronavirus pandemic, the myhrtoolkit team has been thriving in 2020, with a number of new faces joining the mix.
A few months ago, we hired two new members of staff, our Marketing Manager Cliff Hewson (to form a Marketing Management team with Fiona Sanderson once she has returned from maternity leave) and Senior Developer Rich Downs, who have settled in to their roles nicely, though we had to move to remote onboarding!
We also had a Sales and Marketing intern, Business and Marketing graduate Jessica Hyde, who completed an 8-week marketing placement with us in August through a scheme offered by Santander. The entire internship was remote, but Jess quickly became part of the team and undertook important market research for the company.
Now that Hannah has also joined us, we're looking forward to what 2021 will bring with our growing marketing team.