The myhrtoolkit team had a fantastic time exhibiting at the 42nd edition of The Business Show in London, showcasing our HR software for SMEs from a range of industries.
The Business Show is the UK's largest business exhibition and the fastest growing in Europe, run by PRYSM Group. The show has attracted over 25,000 businesses to the ExCel London convention centre. We certainly met lots of business representatives from across the UK and beyond!
Over our two days at stand 430, we spoke to a range of business-owners and managers. Our focus was on how an online HR system can help businesses reduce time spent on staff admin activities to focus on the aspects of staff management and productivity that are the most important to them.
We're passionate about helping SMEs streamline their HR function; this is so they can focus on what they do best and thrive in their market. We've recently been recognised for our work with a Sheffield Digital Award for Best Economic Initiative, as we help small to medium-sized businesses save money on HR tasks.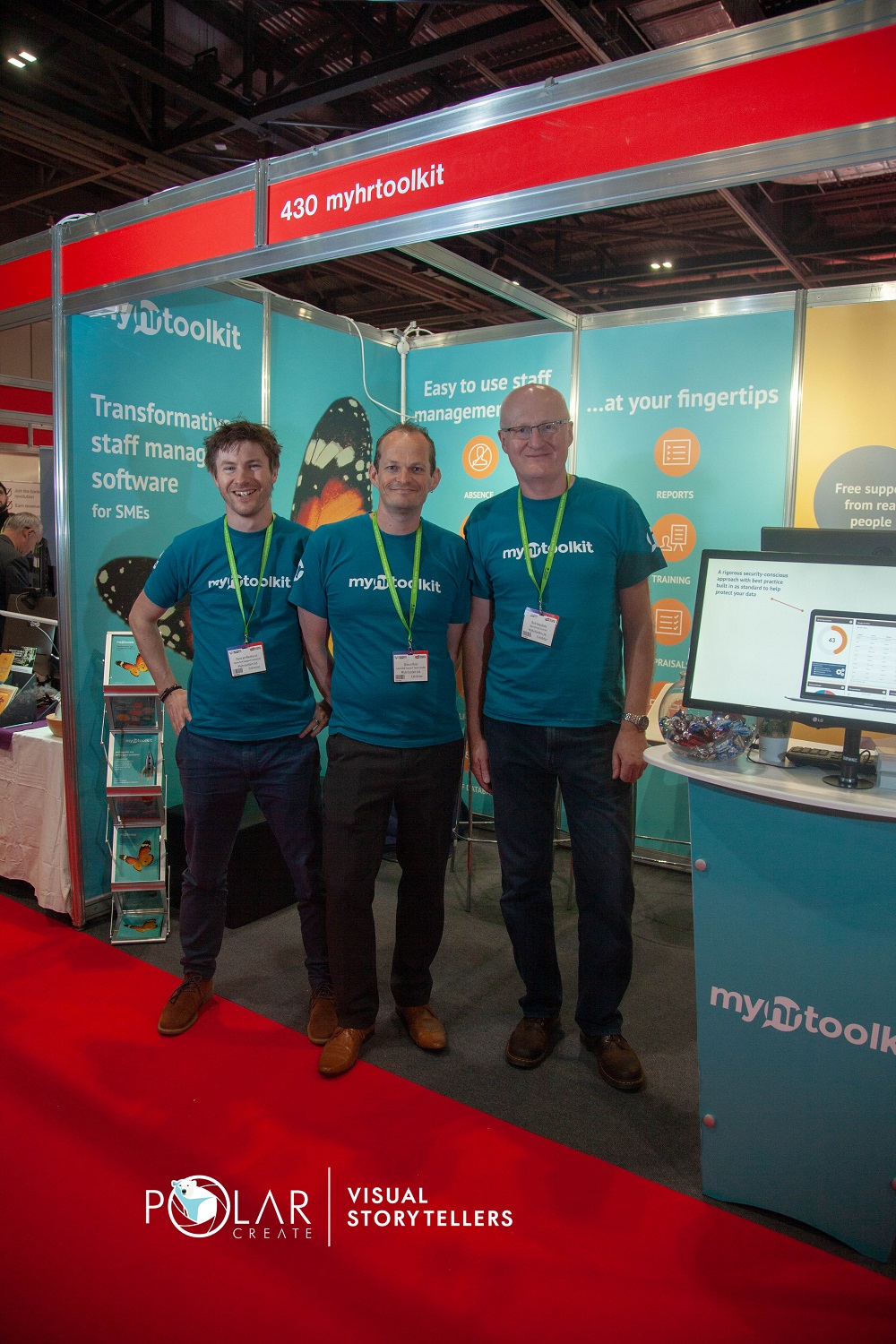 From left to right: Duncan, Simon and Bob showcasing myhrtoolkit at The Business Show. Photo courtesy of Polar Create.
As we were opposite Keynote Theatre 2, we also got the chance to catch a lot of inspirational talks throughout the exhibition. Keynote speakers included author of The Joy of Work Bruce Daisley and The Apprentice 2018 winner Sian Gabbidon. Food for thought when we weren't too busy talking to attendees and demonstrating the software!
Did you get to meet the team at The Business Show and/or would you like to get in touch to find out more? We're available for a chat about your staff management software requirements on 0345 225 0414 (Extension 1 for the Sales team).
Find more details on how to get in touch on our contact page.