Should you wish to disable multi-factor authentication (MFA) on your account, for example to generate a new QR for a new authenticator device or to generate a new set of emergency recovery codes, choose the "Multi-factor authentication" option from the Account menu.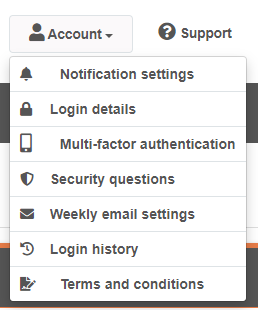 The multi-factor authentication page will show the current status of MFA on your account. If it is currently showing as "Disabled" no further action is needed as MFA is not enabled on your account.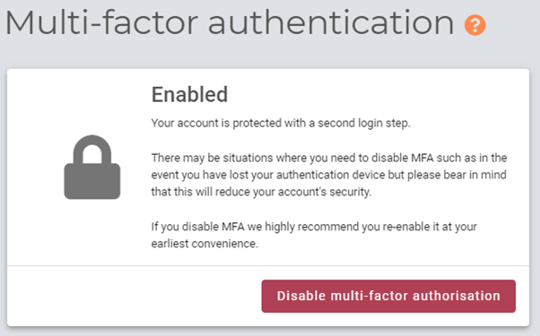 Clicking the "Disable MFA" button on this page will prompt you to re-authenticate by providing your myhrtoolkit password.
Once this is done, MFA will be disabled on your account and you can log in with just your username and password.
It is strongly recommended that you re-enable MFA on your account as soon as possible.
Related guides
Controllers: How to configure MFA