First navigate to the Calendar (Management > Holidays > Calendar).
From there you will see a "Print Calendar" link.

Click this link and the chart should open in a new tab.
Note – Browser configuration may mean that the Calendar does not open in a new tab, and might just download. In that instance, find the file in your browser downloads and open in a PDF viewer
If you right-click on the page and select print or press Ctrl + P, you can then print the page or save it to a PDF file.
Note – The image below is comes from the Google Chrome browser. Other browsers may look slightly different.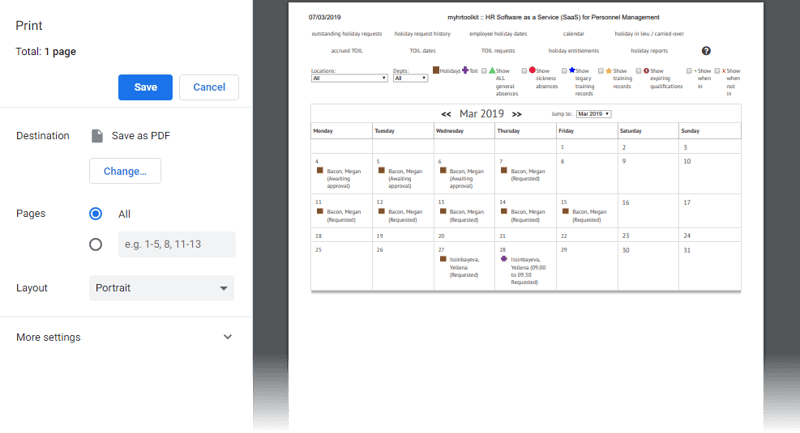 Related guides
Add the myhrtoolkit calendar to Outlook or Google