Find out how to make the business case for an HR system with this guide from myhrtoolkit.
You want to find a way to improve your current approach to HR administration. Having thought it through, you've decided the best way for the business to achieve that goal is by implementing an HR software system. You're keen to make progress quickly. Your first instinct is to immediately start looking at various HR software options available. But there are some important steps you must take first.
How to make the business case for an HR system
The main driver for wanting to move to HR software will be clear. For example, your HR administration may be too time consuming. While that's the major catalyst, moving to HR software presents you with an opportunity to solve other business issues too.
You should define these issues to make a more effective business case for an HR system. You'll be in a much better position to identify the right HR software for your business when you're ready to start looking. Then you can get maximum value out of the software you ultimately opt for. It will also help you get key stakeholders on board. This is a critical part of any HR software implementation; you may need to get your company's support in several different ways.
You might have to present the business case for an HR system to your manager or a company director. You'll need to work closely with people who'll be regular users of the system and make sure they understand how it will benefit them. You must also explain why it's a worthwhile change to employees and make sure they know how it will affect them.
Reasons to implement an HR system
HR software has the potential to help your business in more ways than one; here are some aspects to explore to establish exactly what those could be.
Saving time on HR admin
HR administration can take up a lot of time and HR software offers a way to reduce this strain. It's far easier to access information, keep it up to date and manage all other aspects of employee records. Time isn't wasted by having to manually search through files and spreadsheets to make changes or answer queries.
Consistent data management
There's always a substantial amount of information to be managed for employees. This means it's very easy for inaccuracies to creep in. HR software can help you reduce errors in existing processes and can make it simpler to comply with employment law requirements relating to data management.
And if you've more than one site, HR software will help you achieve far greater consistency. Managers will benefit from a clear overview of issues across sites and won't have to wait for a time consuming manual compilation to be done first.
Spotting patterns
HR software will allow you to run a host of HR reports that can help you quickly spot any developing trends or issues that need addressing such as patterns of absence. For instance, you might have to keep track of expiry dates of licences, visa application renewal dates or qualification checks.
Some HR software systems can be set to flag up when action must be taken, for example with sickness trigger points. That makes life a lot easier than doing manual searches, which are difficult to do accurately on an ongoing basis. That difficulty means it's easy to overlook something that could have serious financial and operational consequences for your business.
Accessible information
More accessible information, as well as more effective information sharing, helps employees and managers feel engaged and empowered. Some HR software offers employees a self-service facility so they can manage their own data and remotely access information. This can be a cultural shift for some organisations of course. So, you need to think carefully whether it's something your company is ready for and could benefit from.
Insightful reporting
HR software provides analytics and reporting that will help support managers with their decision making. It can reduce frustrations about not being able to get hold of important information quickly as they can generate their own reports instead. The ability to easily share information means far better communication and fewer inconsistencies across the business.
Achieving more
Aside from the immediate benefits from an administration perspective, the effective information reporting provided by HR software can free up HR professionals and line managers to concentrate on the truly important elements of processes. For example, some companies spend more time distributing and chasing overdue appraisal forms than they do on generating action based on the outcomes of the appraisals. That's a huge opportunity lost. HR software shifts the emphasis away from transactional management and towards getting true value out of the process instead.
A scalable system
If your business is going through growth, or if that's part of your future strategy, you'll need an HR administration process that can scale up. HR software is flexible enough to scale up quickly and suddenly if necessary.
While it's impossible to provide an exhaustive list, once you've worked your way through these questions you'll have a more detailed specification of what your business needs and a way of clearly articulating to others why your business needs it. And a final point: once your software system is up and running, the time will come when you should evaluate its success. So don't throw out those pre-implementation notes. Because they may well double up as a very convenient ready-made set of criteria too.
Read more from the myhrtoolkit blog
How can HR software save money for your small business?
HR self-service: how employee self-service streamlines HR admin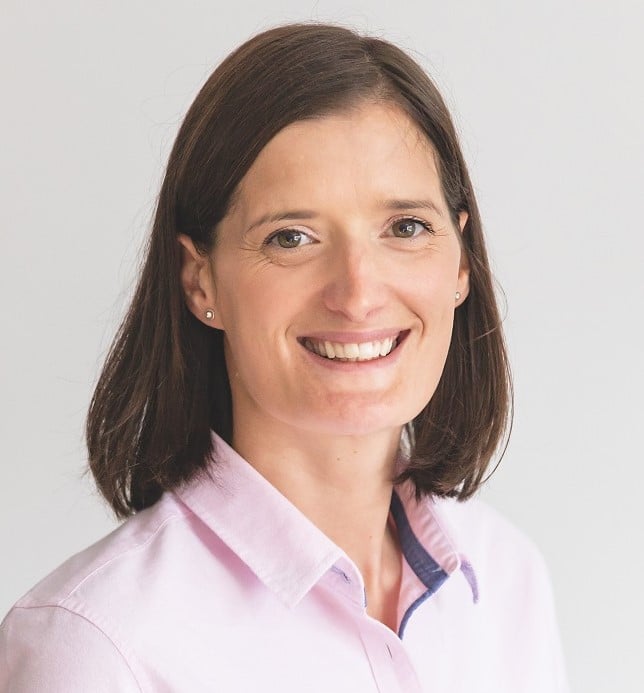 Fiona is Marketing Manager at myhrtoolkit. Her areas of expertise include HR systems, productivity, employment law updates, and creating HR infographics.