In this guide, HR expert and author Gemma Dale explains how software can help businesses navigate employee holiday during lockdown. To learn more about this topic, check out our webinar on managing holidays in an ongoing pandemic with HR consultant Jacqui Mann.
Since late March in 2020, almost half of the UK working population has been working predominantly from home as a result of COVID-19. This has had a significant impact on the way that we work. For some people, it has led to working longer hours and increased workloads. For others, it has led to furlough or juggling work with childcare or home-schooling.
There have been no shortage of implications for individuals, managers, and organisations alike – including those practical, day to day tasks of management such as managing holidays when staff are taking holiday at home.
Why aren't employees taking holiday during lockdown?
When working from home, there are a range of reasons not to take holiday. For some time during lockdown, there was simply nowhere to go. For parents, there have been no school holidays to require them to take time off. Some people feel that they are simply too busy to do so; others are perhaps waiting until restrictions ease so that they can have a more 'typical' holiday.
Another reason why employees may not wish to take holiday is fear relating to job security. With concerns about a deep and long economic recession looming and many businesses struggling financially because of the pandemic, taking time out might feel for some like a taking a risk with their future job prospects.
Left unchecked however, these factors together will cause a major headache for employers in the months to come. Employees with too much holiday to take, wanting to take leave all at the same time or carry it over into future holiday years. The Government's relaxation of holiday carryover rules has raised awareness of this issue amongst employees, further compounding the problem.
The best way to avoid these issues is active holiday management throughout the year.
Effective holiday management
It is the responsibility of people managers to ensure that holidays are being effectively managed. Ideally, holidays should be spread throughout the year – this year, whilst exceptional in many ways, should be no exception in this respect.
Managers need to have easy and quick access to information on holiday data for their team – both what has been taken at any given time as well as what has been booked into the future. When they can see this at a glance, it gives them the ability to take steps to ensure employees are managing their holidays and have conversations with those who are not.
A robust holiday management software tool can deliver just this to your people managers, as well as provide valuable oversight to HR and senior leaders.
Find out how to manage holiday requests and monitor annual leave entitlement with holiday management software
Holidays and wellbeing
Taking holiday isn't just a practical issue, it is a wellbeing one. As the weeks of lockdown become months and with no end in sight for a little while, taking holiday changes from a "nice to have" into an essential requirement if employees are to avoid burnout. Everyone needs to take a break from work, even if they are just staying at home - rest and relaxation are critical to employee health and wellbeing.
Of course, it's not just about employees booking holiday leave, but actually taking it. When your work tools are in your home, it is all too easy to give into the temptation to check emails or join an online meeting. This is known as 'leaveism' – working whilst on holiday or any other form of leave. Managing holiday entitlement properly includes tackling this issue too.
By putting the right information and tools into the hands of people managers, it is possible to support wellbeing, avoid burnout and manage holiday entitlements effectively throughout the year.
Related articles
How to encourage staff to take annual leave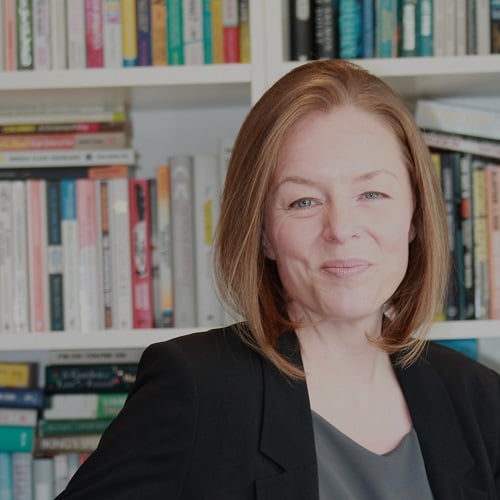 Gemma Dale is an experienced senior HR professional, CIPD Chartered Fellow, HEA Fellow, and a regular speaker and writer on a variety of HR topics. Gemma is the co-author of the book 'Flexible Working' published by Kogan Page in 2020. She is also a lecturer in the Business School at Liverpool John Moores University and runs her own business, The Work Consultancy.