General absence
Managers can record and view general absence for the employees they manage. Controllers, as system administrators, are able to see a whole-company view of general absence. Both user types use the same screen accessed different ways.
Managers
To access the absence management facilities, from the Management dashboard, select

Absence

then the

General absence dates

tab.
Controllers
To access the absence management facilities, navigate to

Config

>

System

>

Absence

.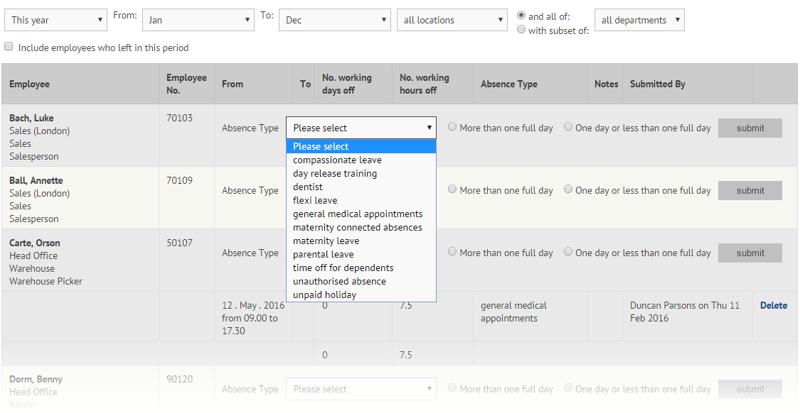 Select the type of absence and whether the duration is greater or less than a full day and submit.
The confirmation pages are similar for both. If the duration is less than one day, select the period from the drop down box. When you have provided the required information, submit the page.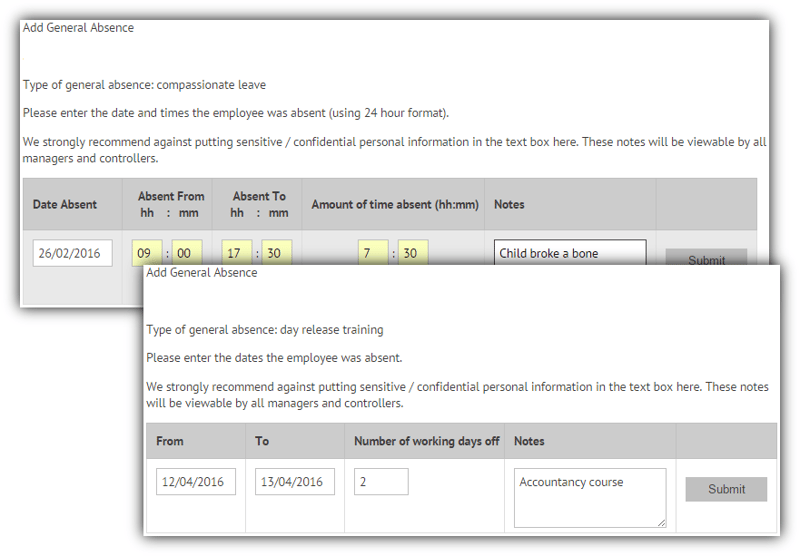 To delete a general absence entry, use the Delete link on the right of an absence row.
Users can view their general absence from Myhome > Absence > General absence history.
There is a general absence report available via the Management > Absence > Absence reports > General absence. It is filterable by year, and has an option to export to Excel.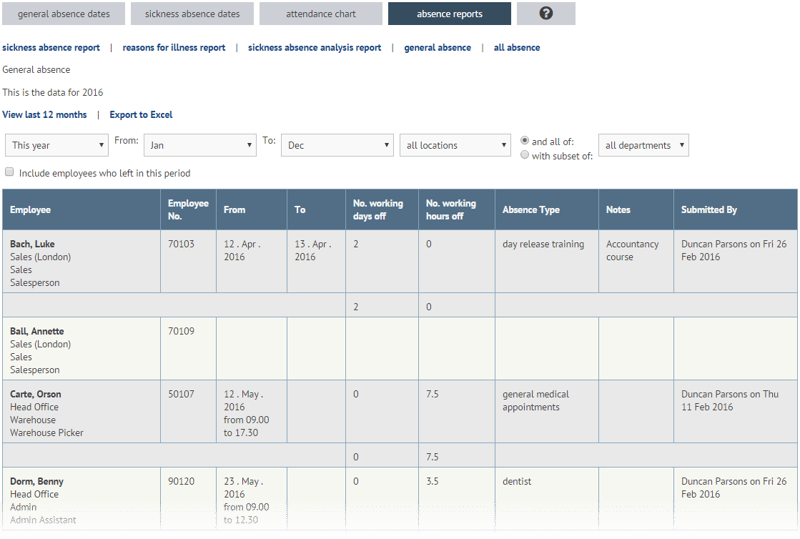 Note – the functionality to administer general absence is reserved for controllers and managers; normal users can only see their general absence recorded in the absence section of their Myhome.
Controllers can administer the types of absence allowable in the drop-down pick list; details can be found in the support for Managing general absence types.
Related guides
Sickness absence settings - Controllers