Single and double stage approval
By default, the myhrtoolkit system uses a single stage approval mechanism for holiday requests. For organisations which require an additional stage, the Approval of holiday requests page gives this option.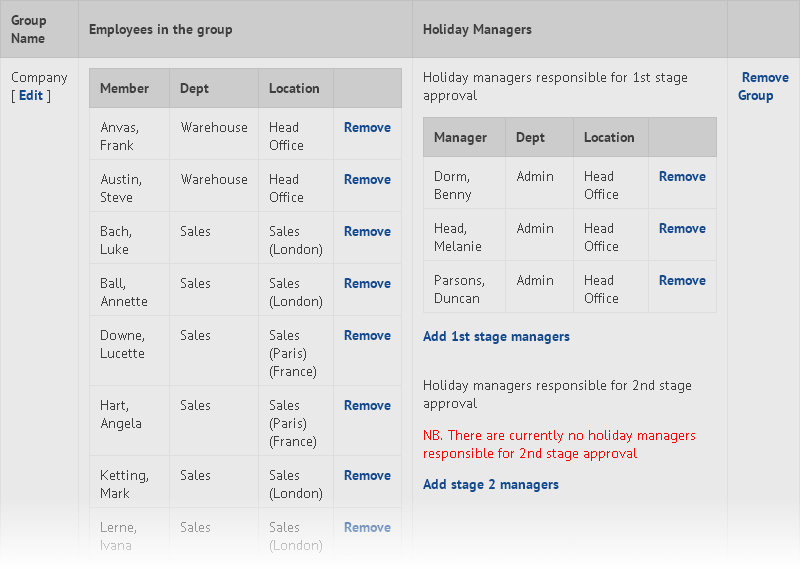 When moving to a two stage process, you are reminded to setup the required holiday groups to manage the 2nd stage.
The holiday group page changes when the 2 stage approval is in operation: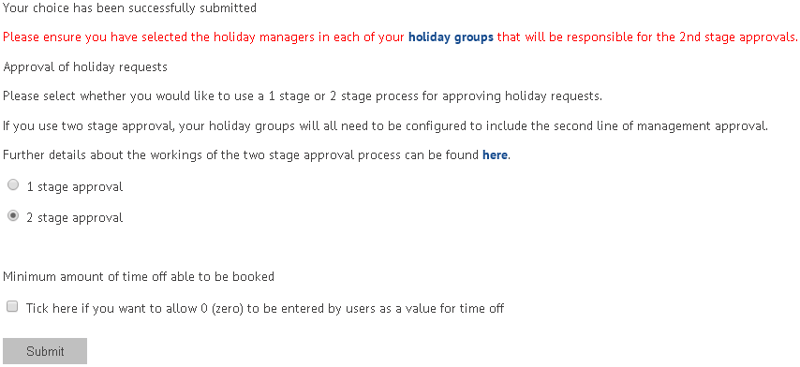 It is recommended this is setup correctly before proceeding.
Note – for more information on the two stage approval process, see the Two-stage Holiday Approval guide. (Beware, it does briefly refer back to this document!)
Self-authorising employees
Controllers can assign any employee the right to book holiday without additional approval. In other words they are trusted to allocate holiday to themselves without having to get authorisation from any other employee. This may be appropriate for directors for instance. All entitlements are still managed by myhrtoolkit. Navigate to Config > Access rights > Self-authorising holiday.
Note: marking an employee as self-authorising here will remove them from any holiday groups they are currently a member of. This will mean that no one will receive notifications for holiday bookings made by this employee.
If you would like the employee(s) to remain in their current holiday group you can navigate to Employee files > [employee] > Holidays to mark them as self-authorising. Remaining in a holiday group will mean notifications of bookings keep being sent to holiday managers.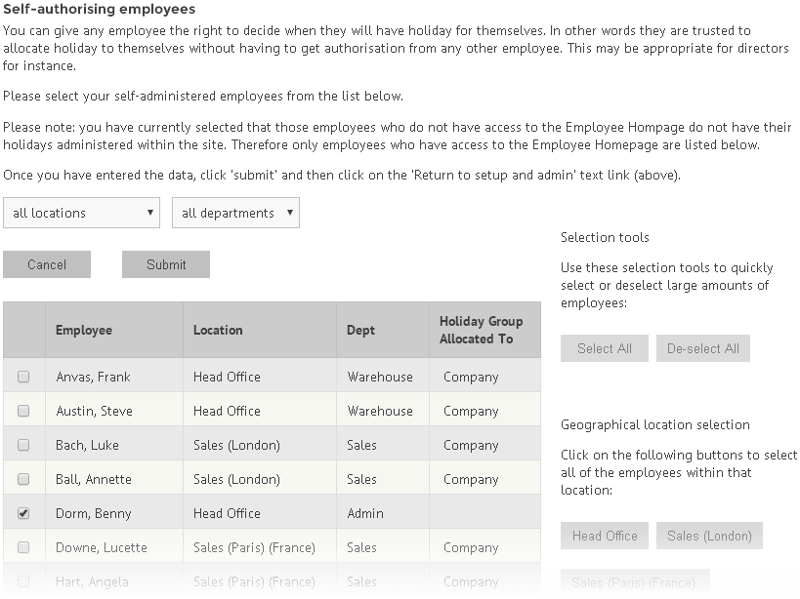 This page operates in a similar fashion to the Holiday Groups, in respect of the selection boxes and buttons.