This guide assumes that myhrtoolkit has been fully setup in your organisation and you have received the email to setup your username and password. (If you are a controller trying to login for the very first time you should refer to the Log In section of the Initial Setup guide.)
There are three ways you can login:
– Click on the Customer login button on the myhrtoolkit website homepage;

– Go to https://app.myhrtoolkit.com/user_portal
– Use the link given to you by your company/organisation.
Enter your username and password and click the login button when done.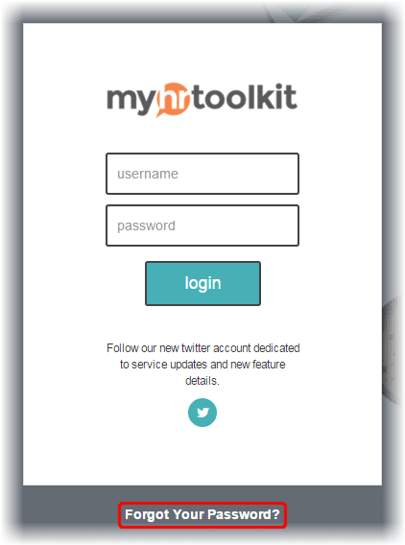 If it is your first time logging into myhrtoolkit on the computer you are using, you may be asked if you wish to save your username and password. It's advisable not to save your passwords on shared computers because these passwords are not encrypted when saved. It is also very easy to view stored passwords on most browsers.
You will be logged into your Myhome area once your username and password have been accepted.
If you have problems logging in, you may want to look at our guide for resetting your user password. Or you can talk to your Controller (system administrator), who will be able to help.