In the Document library there is a Miscellaneous tab where a Controller or Manager with access can upload documents that don't quite fit into any other area.
Within the Miscellaneous tab, you can create your own document categories.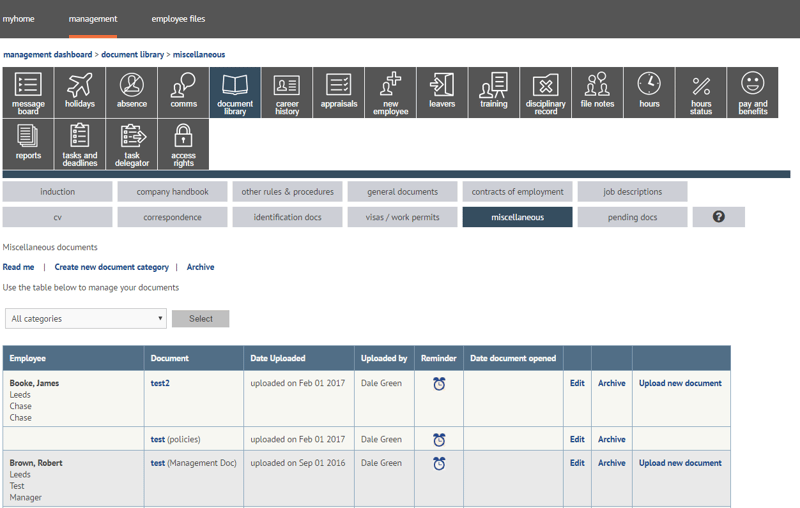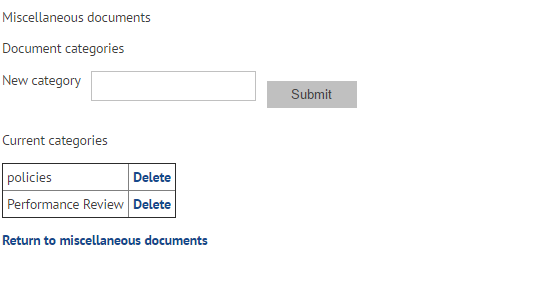 When a new document category is created, it will appear underneath the Current categories list. You can delete from here as required.
Note – If you delete a document category to which you have previously assigned a document, the document will remain and retain the category it was assigned when uploaded.
When you have uploaded a document and assigned its category, the category name will appear next to the document name in brackets.
The Category filter can be used to show documents only within a selected category.
The drop down menu will also show a list of categories that have previously been deleted, in case you'd like to search on documents with a previous category.
This will be shown with "(previously deleted)" next to the category name.

More guides
Document library guide for Managers and Controllers
Uploading company-wide documents