Around 47% of UK workers are looking for new jobs in 2018 and 1 in 4 feel unhappy at work. Unfortunately, the problem isn't getting better with time. Today, studies continue to indicate that UK workers are some of the least satisfied employees in the world – particularly junior staff.
How to boost employee engagement and happiness
For most businesses, these worrying statistics mean that the question isn't whether we should start addressing employee engagement and happiness. Rather, the question is how we're going to make the best impact. Rebekah Carter of OfficeGenie explains why helping your employees thrive should help your business thrive too!
Step 1: Get involved
On average, research suggests that companies which invest in employee satisfaction and support generate happy workers. In other words, if you help your workers to feel more "engaged" in your business, they'll be happier. You can do this by talking to them about decisions, asking their opinions, and helping them reach their personal goals.
There are plenty of great ways to help your employees find more meaning in their work. For instance:
Create a story for your company that helps employees to feel emotionally engaged in your "mission".
Offer training courses and development programmes that allow employees to expand their skillset, while they work for you.
Create a "family" atmosphere at work, where you talk with employees about their problems, and support them with health, fitness, and even mental health issues.
Step 2: Be flexible
Many businesses worry about the implications of "flexible" working. However, less rigid schedules can help to retain team members, and make them feel more satisfied in their jobs. "Co-working" and flexible working solutions give workers a chance to achieve better a work/life balance.
When employees feel as though they can enjoy their job, and have a good home life, their happiness automatically increases. Research has even shown that happier employees are more effective at collaboration - so your remote workers may even be your strongest team.
Workers who have more freedom in their schedule tend to be more efficient. What's more, businesses with flexible working solutions generally have a better reputation in their industry.
Learn more: How can employee happiness improve customer retention?
Step 3: Create relationships
According to the Harvard Business Review, we all need friends at work. Having someone around that we enjoy spending time with makes the sometimes-monotonous tasks we complete every day easier to manage.
Since friendships boost creativity and inspiration, managers should encourage their staff to spend time with each other both inside, and outside of the office.
From a work-life perspective, this means coming up with new ways for teams to play together as a group. You might sponsor a company cricket tournament, or host a monthly "party" day where your employees can come in dressed in their favourite party outfits. Whatever you do, aim to spark communication and build bonds.
Step 4: Say thank you
It may seem simple, but showing your workers you appreciate them is something that many companies overlook. Acknowledgement by peers and managers is one of the easiest ways to build relationships and trust among people who work together. According to a report by the Harvard Business Review in 2014, employee recognition is essential to employee engagement.
Workers want to know that management appreciates their hard work. Whether you do this with a "well done" note, or extra treats for the office, is up to you.
Employee engagement and happiness matters
According to Growthengineering, happy and engaged workers are 12% more productive, take around 3.9 fewer sick days a year, and are able to sell up to 37% more! In general, the evidence suggests that workplaces which make workers feel valued and included get better results. Happiness might not be the only factor affecting staff productivity but it's a solid place to start!
Looking for more employee engagement ideas? Check out HR expert Gemma Dale's guest post on employee engagement strategies for companies of all sizes. We've also written guides to both summer employee engagement activities and autumn engagement ideas!
Myhrtoolkit is an HR software system that is designed to bring total efficiency to HR tasks, saving valuable time and helping to make staff management easier for all involved. If you would like to know more about us, please get in touch with us today and we will be more than happy to help you with anything you need.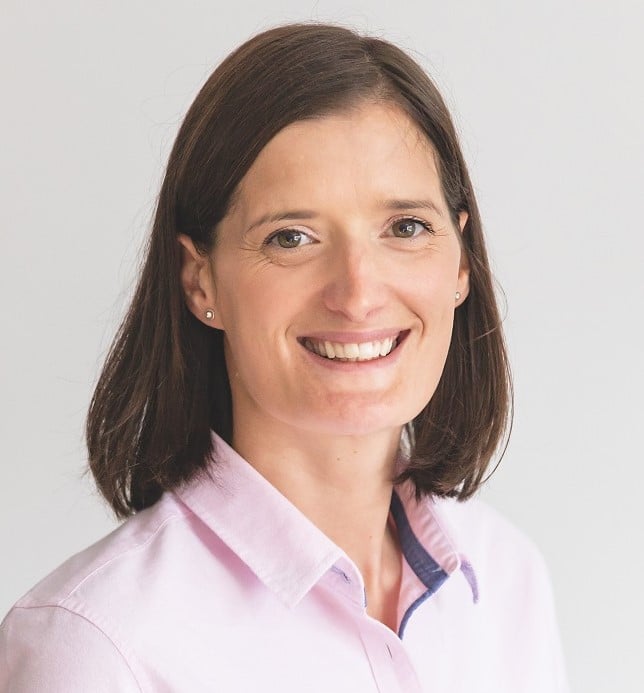 Fiona is Marketing Manager at myhrtoolkit. Her areas of expertise include HR systems, productivity, employment law updates, and creating HR infographics.