Do you get frustrated wasting valuable time searching for emails and updating clunky spreadsheets? Are you tired of having to hunt down data on specific employees in a range of paper files? The good news is that things don't need to be this way. In fact, myhrtoolkit will not only solve these problems, but also offer you a host of other improvements. So what are the 6 biggest HR headaches you can get rid of?
1. You can put an end to conflicts over holidays
One of the biggest HR headaches you can solve with myhrtoolkit is arguments over holidays. That is because the software allows you to set entitlements for each employee. This means they can login and see immediately how much holiday they have taken to date and how much they have left for the rest of the year. They will also be able request holidays, which their manager can accept or decline. The software then puts an instant record of holiday bookings in a holiday planner, so you can avoid any disputes over who booked what first.
Before accepting a holiday request, the manager will also be able to consult the holiday planner to see if any other members of their team have already booked off holiday for that period. In this way, they can ensure they don't have too many key employees off at one time.
Find out more: Holiday management features
2. You can step away from the HR message minefield
If your organisation currently uses a mix of emails, phone calls and post-it notes to pass on messages relating to HR, you will know just how long it can take to track responses and find historic emails. Whether you are actioning holiday requests or checking staff have read important documents like your HR policies, every task can seem to take an age.
However, with myhrtoolkit, you can get access to a host of communications features that allow you to keep all your HR-related messages in one place. For example, our document management tools will allow you to send messages (with or without attachments) to individual employees or groups of staff and, unlike email, should give you a clear record for each employee of what you sent to them and when.
Your staff will then get a notification that you have sent them a message. The message will appear on their Message Board, enabling them to see at a glance any actions they need to take.
The system also includes a document tracking feature, which means that if your messages contain policies or other documents you need staff to read, you will be notified as you as soon as they acknowledge that they have read them. This is good because online "signatures" or "clicks" are considered as valid as handwritten signatures for most documents you deal with in HR.
If staff are slow to acknowledge that they have seen and read documents, the automated reminder feature in our online software will make your life much easier when chasing responses.
Find out more: Document management features
3. You can stop being the one who does everything
Historically, HR Managers or SME business owners had to take on the responsibility for doing all the tasks relating to HR administration.
However, the great thing about cloud-based HR software is that any staff members can log on to use the system at any time to carry out a number of HR tasks online – we call this "self service". This includes completing and uploading sickness notes, requesting holidays, updating their own personal details and confirming that they have read any important documents you have sent them.
In other words, the responsibility for a lot of administrative tasks moves to the individual staff and their managers, reducing your own workload significantly.
Find out more: Self service features
4. You can avoid the personnel record run-around
How many hours a week do you spend hunting down specific information on individual employees across a range of spreadsheets, emails and paper files?
With our software, you can do away with this frustration. That is because every member of staff will have their own comprehensive personnel record in the system. From within myhrtoolkit, you can see every bit of information relating to them, from when they have booked holidays and have been off sick to their disciplinary records and appraisal history. In other words, everything you need to know is there, all at the touch of a button.
5. You can stop worrying about neglecting performance management
By reducing the time you need to devote to administration, you can focus more time on boosting staff performance through important staff appraisals.
This can include the ability to schedule appraisals and set alerts, send proforma appraisal documents and record one-to-one meetings.
In terms of training, myhrtoolkit allows staff to submit a request for a training course which their manager can then approve or decline. Other functionality includes is the ability to record training course details, attach training certificates and receive reminders when certification is due to expire.
6. You can take the stress out of management reports
The great thing about removing so much of the administrative burden on HR managers and business owners is that you get the time to create and analyse useful reports from which you can extract valuable management information.
We offer a varied range of reporting functions, from basic reporting on areas such as holidays and absence to detailed employee analysis.
By using these reporting features, you can start to make clear plans for future business development and identify any areas for improvement. For example, you might identify training gaps that would make departments much more effective if addressed.
Related article: Business training needs analysis guide
In addition to supplying valuable management information, these reports can go a long way towards reducing the time you spend on HR admin. For example, myhrtoolkit will generate a weekly report to alert managers to areas requiring their attention, such as training that is due to expire or which staff are yet to read important documents.
These handy reminders mean you don't need to constantly check records for fear of missing something and can quickly send messages to relevant staff, as required.
Find out more: HR reporting features
If you would like to get a more detailed idea of how myhrtoolkit software can help your organisation, see our list of HR software features or call myhrtoolkit on 0345 225 0414 for a free demo or trial.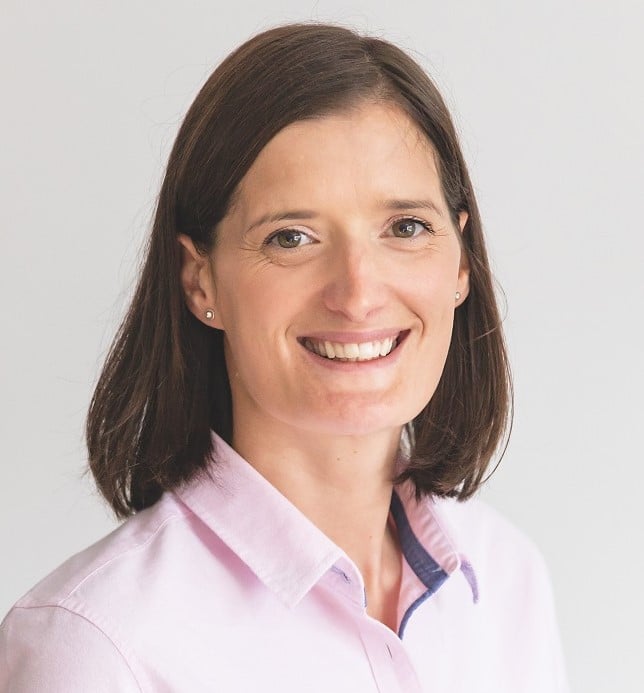 Fiona is Marketing Manager at myhrtoolkit. Her areas of expertise include HR systems, productivity, employment law updates, and creating HR infographics.