To set an employee as a leaver, go to Management > Leavers and select the employee who is leaving.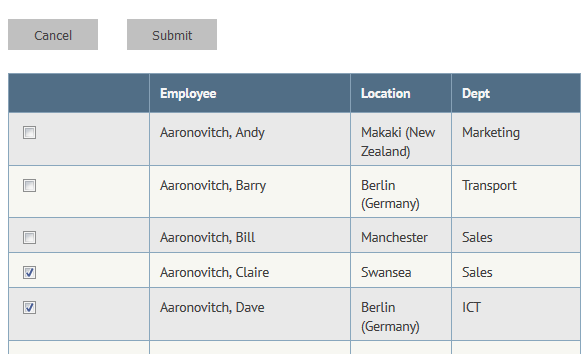 Select multiple employees only if the employees are leaving on the same date.
Follow the wizard and complete the rest of the process.
In the final step, the system will display the calculated final holiday entitlement, showing you whether the employee over booked or has outstanding holidays. You also get the option to upload exit documents. These can be uploaded later if you cannot do it now.