The Omnibox is an employee selection tool used in multiple functions across myhrtoolkit. It allows for quick selection of individual employees into a group, or for complex operations, for instance all employees at a location but not in certain departments.
The left-hand side of the tool is given over to locating employees, locations, departments, etc.; the right hand side displays the choices currently made. When first displayed for a selection task, an Omnibox looks like this:


Single selection
The Omnibox has an autocomplete feature so that as you type suggestions of employees, locations, departments, etc. will appear.
Clicking on the green plus-sign of a suggestion will cause them appear in the "Included Items" list; clicking the red crossed-circle will add them to the "Excluded Items" list.


Selecting individual employees
Groups and exclusions
A convenient way of making a selection may be to use one of the groupings (e.g. a location or a department) and then remove from that cohort those who don't need to be included.

It can be done by selecting individuals to be removed from the list: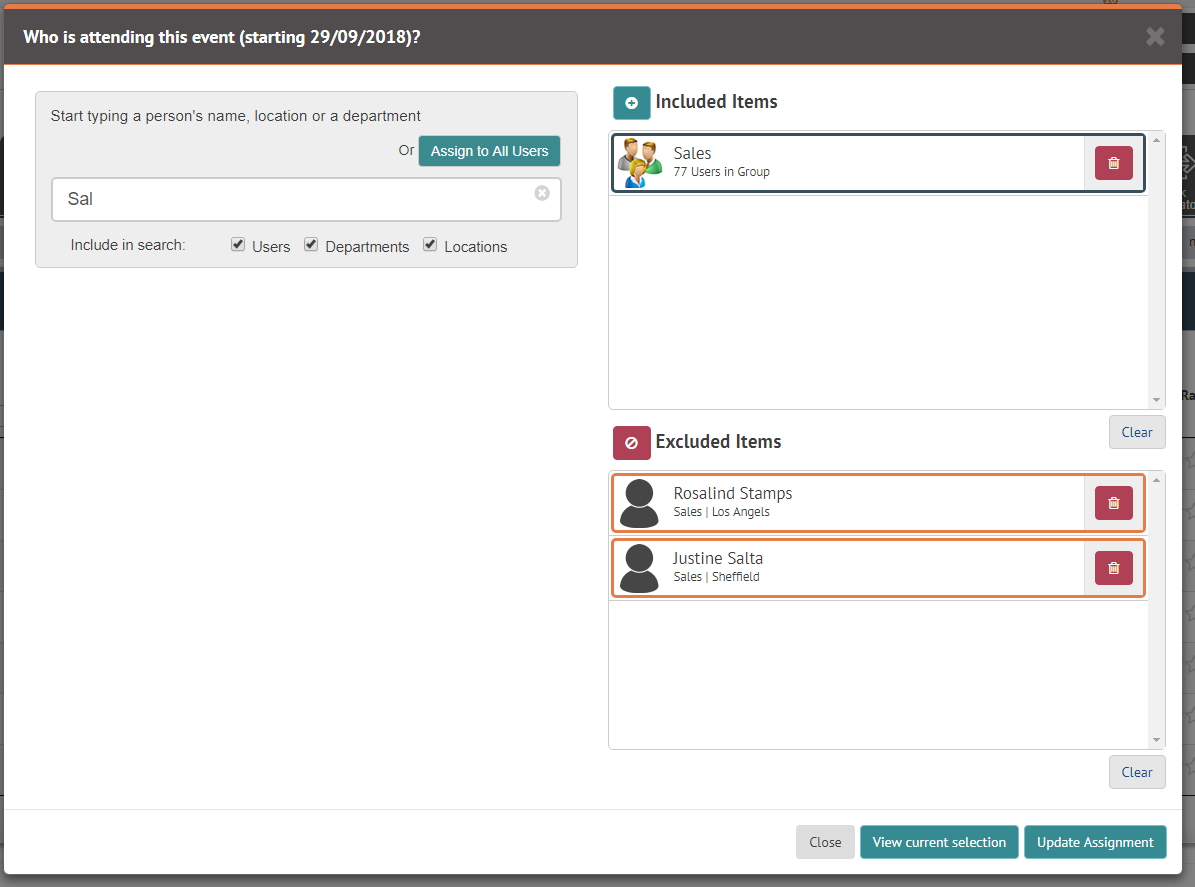 Or it can be achieved by selecting another group. For instance in this example everyone based in London who is not in Sales would be selected.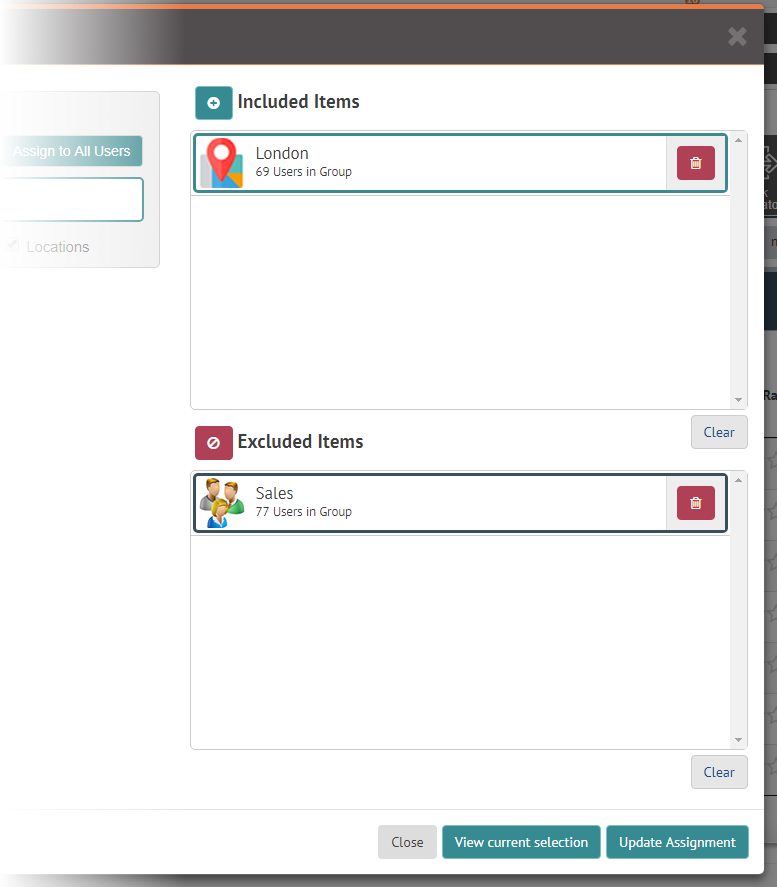 Who have I selected?
Those who will be selected by the Omnibox can be seen by clicking View current selection at the bottom right. This will scan all the merges and exclusions you have selected and return a list of employees.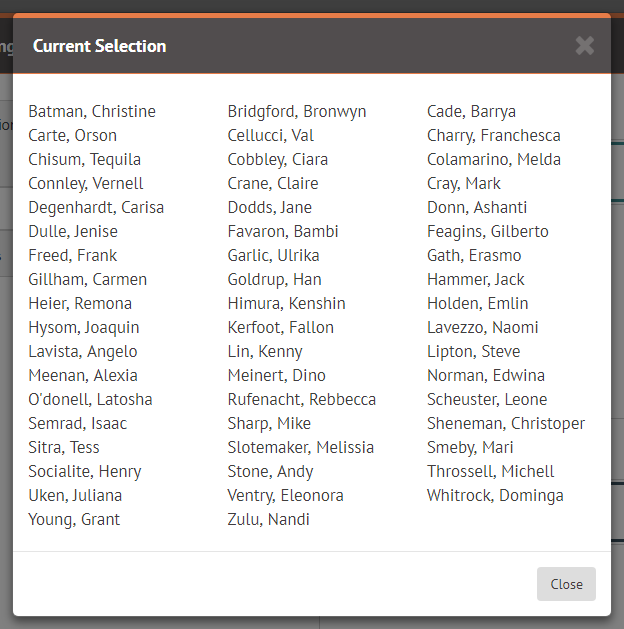 All complete
When the selections (both inclusions and exclusions) have been made, clicking Update Assignment will confirm your selection, but also highlight if there are employees selected for the assignment that you don't manage and can't assign. If you need these people including in the task/event you are updating, you will need to inform their relevant Manager.



Related guides