Myhrtoolkit provides functionality for Performance Management within your company. Meeting are created and managed by your Manager, but you can view the details, documents, and notes for each individual meeting.

Performance Management in myhrtoolkit


Introduction
Performance Management is fully co–ordinated within myhrtoolkit. You can see when you have meetings coming up and a complete history of those you have previously attended.


Meeting Schedule
You will receive notifications about meetings scheduled by your line manager or a member of HR. If there are guidance documents for you to see, your manager will have made these available to you. You can download and read these prior to the meeting.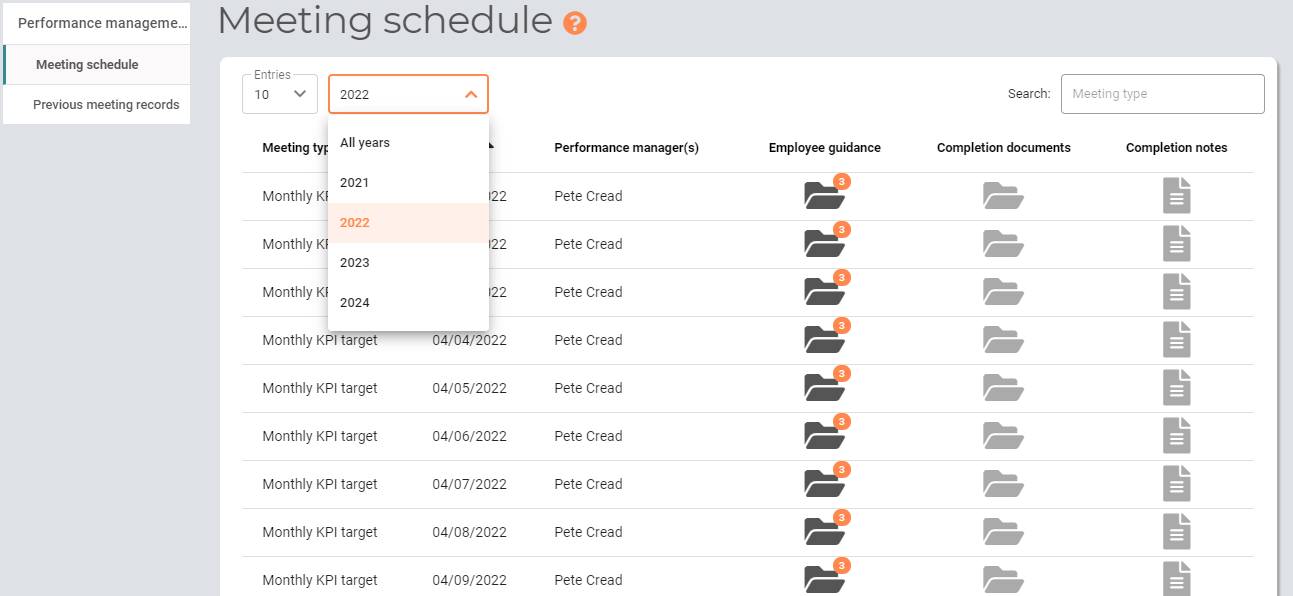 All your upcoming meetings are available to see; any overdue meetings are shown in red. The upcoming meeting table is both filterable and searchable.
After you have completed a meeting, you and your manager can upload documents or add notes as needed (it is possible to add documents in advance as well).
You will be notified on your message board in Myhome about any documents that your manager adds to your appraisal. The added documents will show against a meeting.
If you wish to add any documents or notes, this can be done using the icons on the table.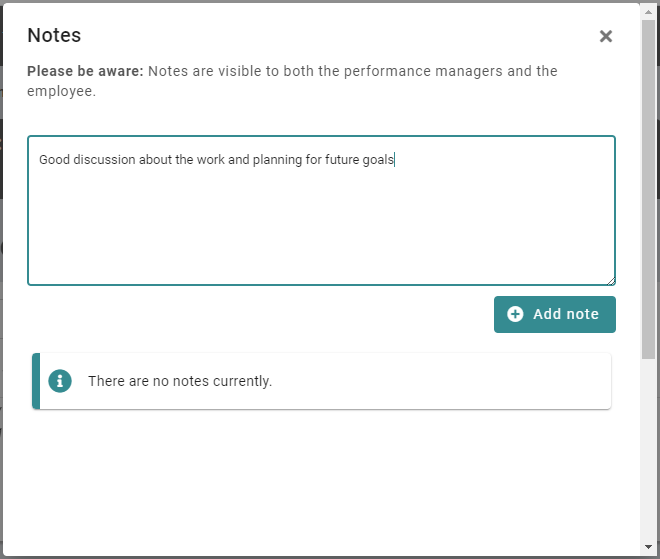 A meeting record may end up having many documents and notes, or none at all.

Previous meeting records
When a meeting has been marked as completed by your manager, you will receive an email, and the meeting will appear in the Previous meeting records area.

The form of the table will be familiar, with downloadable documents and viewable notes. If your company makes use of the grade functionality, they will be shown here.
Related guides
Using the Document library - Users