Are you looking to invest in holiday planner software? It is important to consider exactly what you want your system to deliver before you commit.
Holiday planner software benefits to consider
To help you get started, we have created this list of the 5 top benefits that you should aim to get from your holiday software:
It should make calculating holiday entitlement quick and easy
The software should speed up the holiday request and approval process
It should take the 'toil' out of Time off in Lieu
Holiday planner software should help minimise holiday clashes
It should provide real-time reports for useful holiday management
Holiday planner software should make calculating holiday entitlement quick and easy
One of the most time-consuming and frustrating jobs related to holiday management is working out holiday entitlement. This is particularly the case when calculating entitlement for staff working part-time or on zero hours contracts.
However, good holiday management software will do all of these calculations for you automatically. It should also be immediately responsive to change, allowing you to switch employees between full-time, part-time and zero hours and switch holiday measurement between days or hours. You should also be able to set different holiday years for different members of staff.
Related article: Calculating holiday entitlement for casual and zero hours workers
It should speed up the holiday request and approval process
One of the biggest time-saving benefits of holiday management software is the automated processing of holiday requests and approvals.
Traditionally, firms have asked staff to complete holiday request forms by hand, which then go to line managers for sign-off. HR or the business owner then records the holidays on spreadsheets and updates the employee's record.
With good holiday planning software, this process becomes automated, making it so much quicker and easier. Obviously, every type of holiday planner software is different. However, useful functions should include the ability for staff to simply login, select the days they want off, and send the request to their manager.
In some systems, a notification of this request is then sent to a manager. The manager can then accept or decline as they see fit. The employee would then be notified of the manager's decision. If approved, the holiday would be added to the calendar and entitlement reduced accordingly.
Related article: Why use HR automation tools?
It should take the 'toil' out of Time off in Lieu
Good holiday planning software will also let you keep a separate record of your staff's TOIL history and requests.
As with holidays, employees can process TOIL requests through the system. Managers can then approve or decline these requests and add any TOIL hours to the employee's TOIL account.
Related article: Almost 40% of SMEs use TOIL
It should help minimise holiday clashes
Holiday management software that allows staff and managers to view the firm's holiday calendar can help avoid a lot of holiday clashes.
The firm can mark specific days on the calendar when employees cannot take any leave. Whilst this may not be relevant for all firms, some will not want staff away from work at busy sales times or during peak production periods.
What's more, the calendar allows managers to see if new holiday requests will overlap with existing bookings. This enables them to make better holiday booking decisions for the efficiency of the business.
With some systems, managers may also be able to set any filters they want. This allows them to view whole departments or even the whole organisation's calendar to view holiday and training absences.
In addition, if your software comes with ICS integration, you can view holiday bookings in other applications such as Outlook Calendar, Apple iCal, Google Calendar and more.
It should provide real-time reports for useful holiday management
Not only will good holiday planning software offer you all of the above benefits, it should also provide you with a selection of useful reports on staff holidays taken within your department, location or the whole firm.
These reports should give you quick access to specific holiday status for each employee, in terms of their yearly holiday entitlement, any outstanding days and any days carried forward from the previous year.
This can be very useful for identifying and addressing a mounting problem with outstanding holiday i.e. where several employees will need to take lots of holiday towards the end of the holiday year if they are not encouraged to do so sooner.
Some software also generates a weekly management report, which includes a reminder of any upcoming holiday bookings.
Related article: HR reports and their importance
Which holiday planner software is right for you?
If you are considering investing in good holiday management software, consider approaching a number of suppliers for a free demonstration or trial. In this way, you can get a good idea of the functionality and benefits offered by these systems. To request a trial or demo from myhrtoolkit call 0345 225 0414.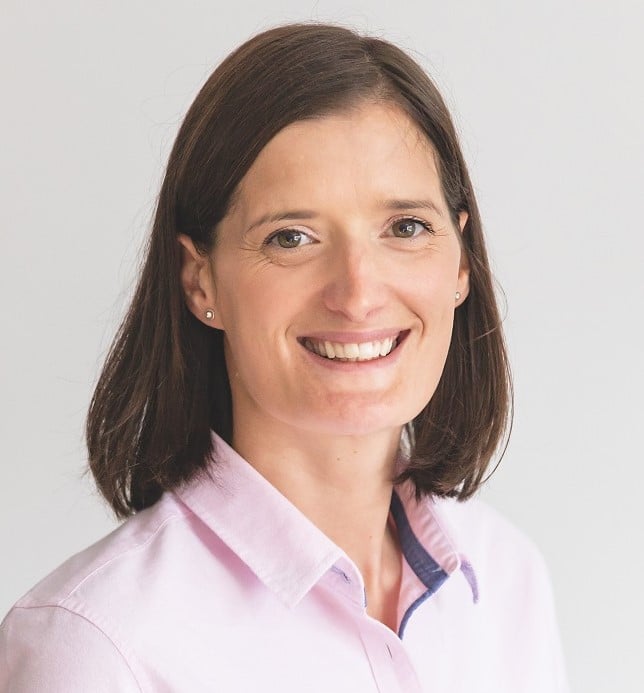 Fiona is Marketing Manager at myhrtoolkit. Her areas of expertise include HR systems, productivity, employment law updates, and creating HR infographics.