How can employers have protected or without prejudice conversations with employees - and what are the differences between the two? Employment lawyer Catherine Wilson explains the situations where these kinds of discussions may come into play.
All of us are aware of the positive impact on the workplace of employers and employees having a good working relationship. Like all relationships, however, from time to time these relationships break down. These breakdowns can often be resolved through informal discussion and internal policies relating to grievances and mediation, but ultimately situations can still arise where the working relationship has irretrievably broken down.
One option at this point is for the employee to pursue their claims at the Employment Tribunal, but many employers (and often employees) would prefer to try and resolve matters before incurring the cost and risk of litigation. The method used to achieve this type of resolution is often described, variously, as without prejudice, off the record, or a protected conversation.
Without prejudice and protected conversations
The aim behind all these various options is to enable both parties to enter into discussions, normally with a view to arranging the employee's exit, in the knowledge that if negotiations break down, the discussions will be confidential. The underlying intention may be the same; however, employers need to be aware of the number of important differences between these various options.
The first thing to be aware of is that the phrase "off the record" has no legal status in the employment law context. As a result, the description of a conversation or discussion as being "off the record" with the employee may often not prevent the ex-employee from raising the same conversation in later legal proceedings. Employers should therefore avoid using this approach.
Either the protected conversation option or without prejudice discussions are generally far better routes for the employer, depending upon the circumstances of the particular situation.
What is a protected conversation?
In 2013, the government introduced new statutory rules to facilitate pre-termination settlement discussions, referred to as "protected conversations" (see Section 111A of the amended Employment Rights Act 1996). These enable the employer to initiate a discussion to bring the employment relationship to an end, crucially without there actually being a dispute already in existence between the parties (I give examples of what is meant by "dispute" for these purposes below).
An employer can only facilitate a protected conversation in circumstances where there is an actual or potential claim for unfair dismissal. Crucially, it cannot be used in cases which may also involve allegations of discrimination, whistleblowing, or breach of contract.
The rules around protected conversations
Employers need to be aware that, since the protected conversation concept is a creation of statute, there are formal rules and guidance as to how it must operate in practice. Employers need to be aware that if either party engages in improper behaviour during the protected conversation process, then the negotiations lose their protected status and may be considered as evidence by a court or Employment Tribunals.

One example of improper behaviour is the express threat of dismissing the employee if they do not accept the settlement offer. Another example would be the imposition of tight deadlines for acceptance of any offer, failing which any offer will be withdrawn. The Acas Code of Practice on Settlement Agreements provides a wide-ranging, non-exhaustive list of examples that may fall within this definition of improper behaviour and recommends that employees be given a minimum of 10 days to consider any settlement offer.
What do we mean by "without prejudice" conversations?
In employment law terms, the phrase "without prejudice" means that a particular statement or concession is made without any prejudice to the employer's rights and any document or statement will generally not be admissible in any subsequent court or Employment Tribunal proceedings.
Without prejudice communications will only be protected when there is a genuine dispute in existence between an employer and employee. If the employer initiates without prejudice discussions in the absence of any dispute, then there is a real risk that the discussions will not be confidential and may, for example, give rise to a grievance and, more worryingly, a potential claim for constructive dismissal. Also, simply labelling a document "without prejudice" does not necessarily make it protected. Employment Tribunals are particularly adept at looking behind the words to ascertain the true factual situation.
How does an employer decide between protected and without prejudice conversations?
As stated above, the option of a protected conversation only applies in a narrow range of situations and contains a number of exclusions. For example, an employer dealing with a case of long-term sickness absence coupled with potential disability discrimination may technically need to take the without prejudice option.
Equally, an employer may wish to initiate dismissal discussions following an acrimonious grievance with an employee. Raising a grievance is not legally considered a dispute for these purposes and therefore, in this context, communications would not have the protection of a without prejudice conversation. A protected conversation would therefore be more appropriate in this context.
There is no doubt that the protection offered by both the doctrine of without prejudice and protected conversation provisions are invaluable to employers. However, a final note of warning: neither type of protection is absolute. Employment disputes are increasingly complex and can involve several types of claims. A protected conversation can only cover the unfair dismissal element, which leaves the employer potentially exposed in relation to other separate claims such as discrimination and wrongful breach of contract. Employers need to proceed with caution and, of course, seek appropriate legal and HR advice.
Read more from the myhrtoolkit blog
Unfair dismissal compensation: how much can it cost businesses?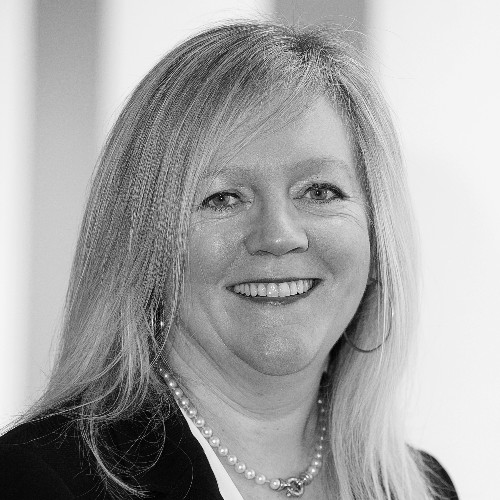 Catherine is an expert employment lawyer and HR problem solver. She works as an Employment Partner at W Legal Limited and also runs her own employment law and HR consultancy, training, and writing business, McBrownie Ltd.