As 2019 is winding to a close, we're getting nostalgic in the myhrtoolkit office - it's been an exciting year after all! From award wins to updated system features, and with a host of new hires throughout the year, the company and the software have been growing for the benefit of our customers.
Here are some of our business highlights for 2019:
Winning a Sheffield Digital award
Back in May, we won the Sheffield Digital Award for Best Economic Initiative, as our software supports SMEs in carrying out core HR tasks so that they spend less time on admin and more time on mission-critical tasks. An exciting win for the whole team!
Getting ISO 27001 certified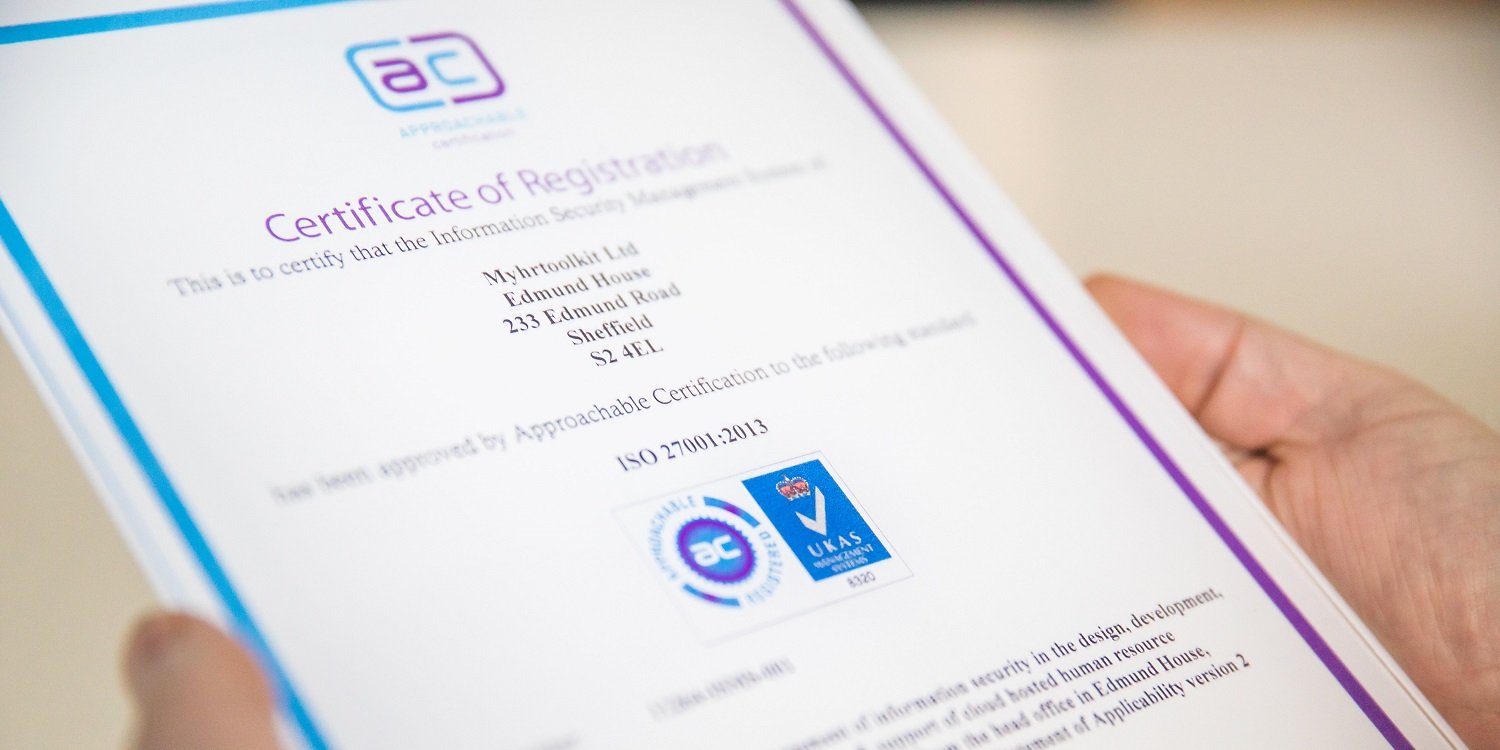 In August, we gained ISO 27001 certification, after a year of dedication and hard work (particularly from our superhero Compliance Manager, Amanda Grimstone!) ISO 27001 certification has systematised our approach to data security, which has long been a top company priority for the benefit of our customers.
Launching the Config area
By far the biggest software development for the myhrtoolkit app this year was the introduction of the Config area, an updated area for managing system and access settings. Config has a much more intuitive design compared to its predecessor, Setup & admin. You can find a Guide to the Config area on our Support pages.
Growing the team to 18

(From left to right: Fiona Sanderson, Camille Brouard, Laith Hadi, Juliette Passam, Chris Walsh)
The myhrtoolkit expanded to 18 members of staff this year, welcoming plenty of new friendly faces in the process. In January, we expanded the marketing team with Marketing Manager, Fiona Sanderson and Marketing Executive, Camille Brouard (who is currently writing this – hello!)
Over the summer, we hired three new staff members. The Sales and Support team gained Customer Relationship Manager, Julie Passam. The Technical team gained two new junior developers, Laith Hadi and Drew Fenwick. We then hired Benji Wilson as a junior developer in November. The Sales and Support team also hired Chris Walsh in October. Read more about Chris and Benji.
A showstopping November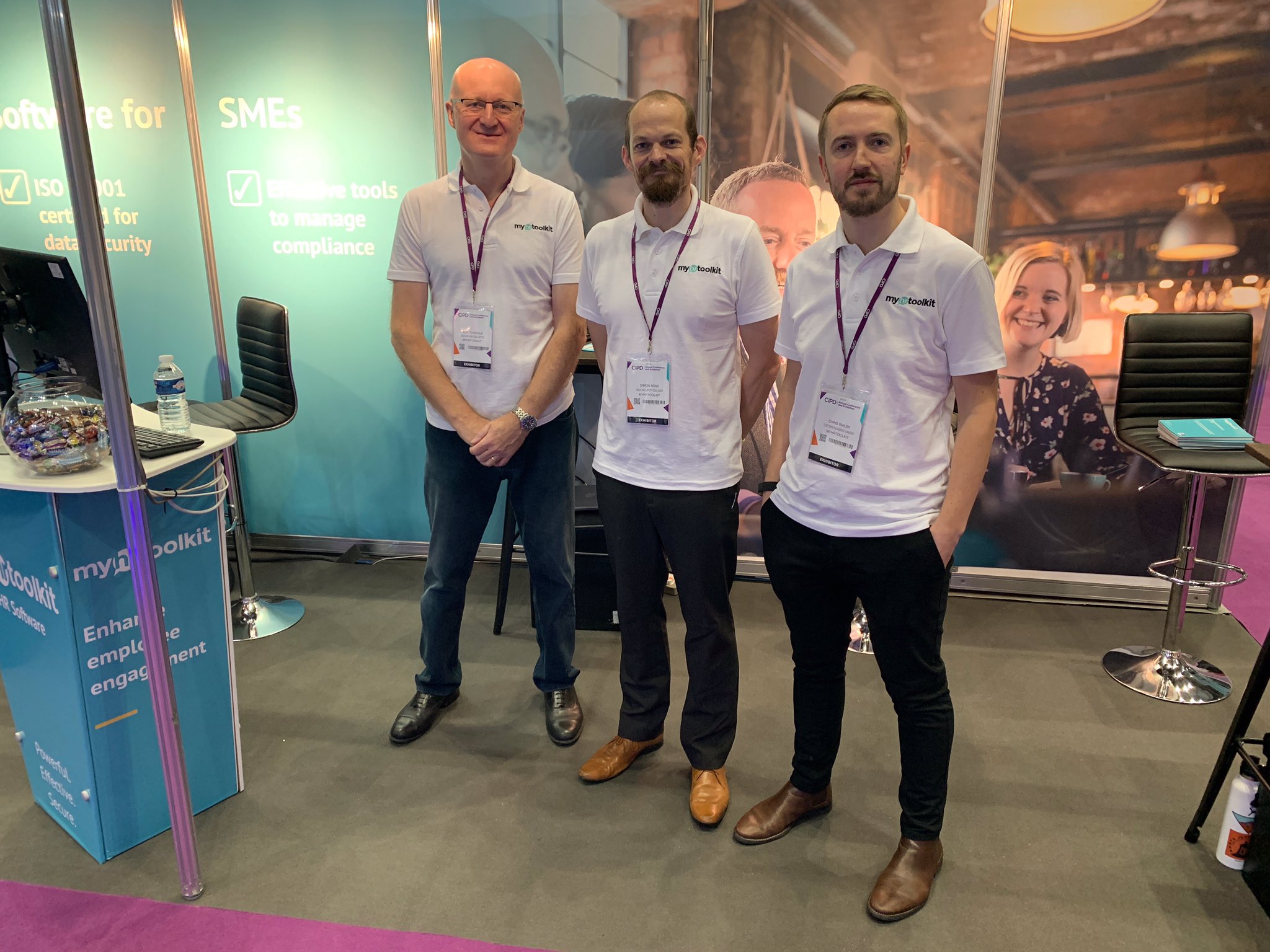 November was our busiest month for shows, as we exhibited at the CIPD Annual Conference and Exhibition (see Bob, Simon and Chris above) and appeared at the HR Dept Conference as exhibitors and awards hosts. Earlier in the year, we also exhibited the software at The Business Show at the ExCeL centre in London.
What does 2020 hold for myhrtoolkit?
2020 is set to be another exciting and busy year, as we're continuing to improve the software for our customers and provide useful integrations, as well as attending new shows and offering many more opportunities for our amazing software partners. Just watch this space!