Learn how to dismiss an employee with this blog post from myhrtoolkit's Fiona Sanderson.
Having to dismiss an employee due to poor performance can be difficult for any business. However, it's not uncommon. According to research conducted by Turner Little in 2018, poor performance was the most common reason why 1446 British employees were dismissed over six months in 2018.
When to dismiss an employee for poor performance
The decision to dismiss an employee due to poor performance should not be taken lightly and only used as the last resort of a formal disciplinary procedure. Before this, managers should always try to resolve the issue informally with more positive approaches. As HR expert Gemma Dale outlines in her blog post on how to discipline employees who are late, "over-use of disciplinary procedures can lead to damaged relationships, reduced employee engagement and have a long-term negative impact on your culture".
How to dismiss an employee for poor performance
When formal disciplinary procedures can't be avoided, there are certain legal obligations that must be followed. We summarise the main points below but for in-depth, expert advice, always refer to Acas' online guidance.
1. Set out your rules and disciplinary procedures in writing
Firstly, let employees know what standards you expect and the procedure you follow if anyone fails to meet them. Examples of rules can include timekeeping, absence, health and safety, bullying, social media etiquette and discrimination. You should also set out what you consider as gross misconduct, leading to dismissal without warning. Rules not only help employees know where they stand, they also allow managers deal with any breaches consistently and fairly.
Follow up your rules in writing and let your employees know how they can access them; for example, within your employee's statement of employment or staff handbook. Systems that offer HR document management can help with this, as they allow you to communicate policies and procedures and track who has opened, read, and and accepted documents.
2. Follow a fair dismissal procedure
According to Acas, a dismissal is fair when it relates to one of the following reasons:
An employee's conduct
An employee's capability or qualifications for the job
Redundancy
An illegality where a statutory duty or restriction prohibits an employment being continued, e.g. immigration status
Some other substantial reason of a kind which justifies dismissal, e.g. failure to agree to changes in terms and conditions
Your employees have important legal rights and there are clear rules regarding dismissal that you must respect.
Failure to dismiss a member of staff for a reason other than the five stated above, may lead to a claim for unfair dismissal. If the dismissal breaches one or more terms of the employee's contract of employment, a wrongful dismissal claim may be made. If the dismissal relates to a protected characteristic, a discrimination claim can be made. Protected characteristics relates to a person's age, disability, gender reassignment, marriage or civil partnership, pregnancy or maternity, race, religion or belief, sex or sexual orientation.
Not only can compensation for successful claims be costly, you can spend a substantial amount of management time and money in legal costs to defend a claim.
Unfair dismissal qualifying period
In general, staff who have completed at least two years continuous employment can make a claim for unfair dismissal. However, there are circumstances when this doesn't apply, i.e. if the reason is considered automatically unfair. This could include dismissal related to reasons such as pregnancy, pay and working hours, or whistleblowing. For a full list of unfair reasons for dismissal, review gov.uk's guidance on unfair dismissals.
3. Handling discipline for poor performance - the process
As well as showing that you have dismissed the employee based on one of the five fair reasons for dismissal, you must also show that you acted fairly and reasonably before the employee was dismissed.
4. How to dismiss an employee fairly
Give your employees sufficient information and reasons why they are being considered for dismissal.
Offer a reasonable period of time to consider that information.
Schedule a meeting to listen to your employee's views and give them the opportunity to be accompanied.
Inform the employee of the result, e.g. no penalty, first/final written warning, dismissal.
Provide the opportunity to appeal any decision.
Inform the employee in writing.
To find out more about how to dismiss an employee fairly, see our post on the 5 fair reasons for dismissal.
Managing poor performance is an aspect of employee management that takes time and energy but, when addressed early on, can often avoid a formal and lengthy disciplinary process. But when you simply can't avoid it, always make sure you follow your company procedures as well as the Acas Code of Practice.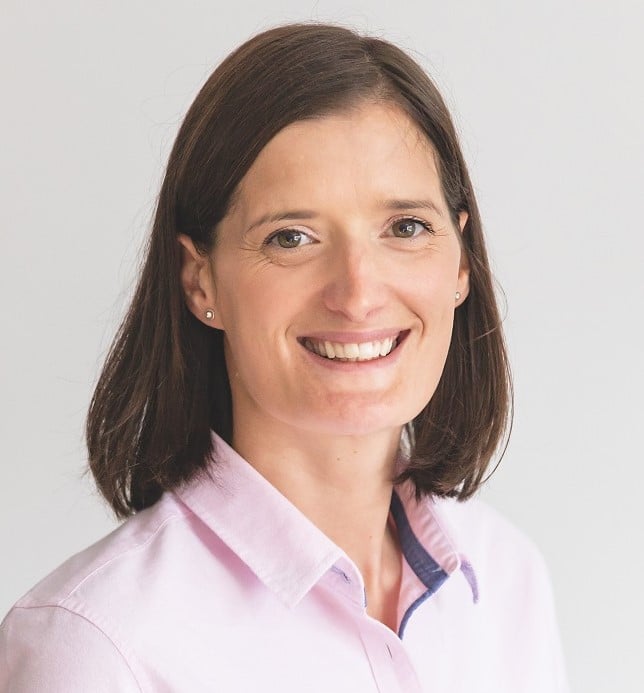 Fiona is Marketing Manager at myhrtoolkit. Her areas of expertise include HR systems, productivity, employment law updates, and creating HR infographics.