When is workplace banter just banter and when does it become discrimination? Employment lawyer and HR consultant Catherine Wilson highlights recent case law and advises on how employers can deal with banter to help avoid discrimination claims.
Banter is described in the dictionary as the "playful and friendly exchange of teasing remarks". A long-standing feature of many workplaces, banter is supposedly valued by many employees as a key element of a relaxed and happy workplace. This may be disputed by others – and the line between workplace banter and unlawful discrimination has certainly been in the news a few times of late.
Some banter is acceptable, as a certain degree of good-humoured repartee between work colleagues can be an everyday feature of work place life. However, several large employers (including pub chain Greene King and Yorkshire County Cricket) have faced facing criticism from both employees and wider representative employee groups for taking inappropriate or in some cases no action.
It is clear that there is often a fine line between banter and harassment, with examples ranging from the clear cut to seemingly far greyer. This uncertainty can create a number of legal hazards for the small business owner.
When does office banter cross the line?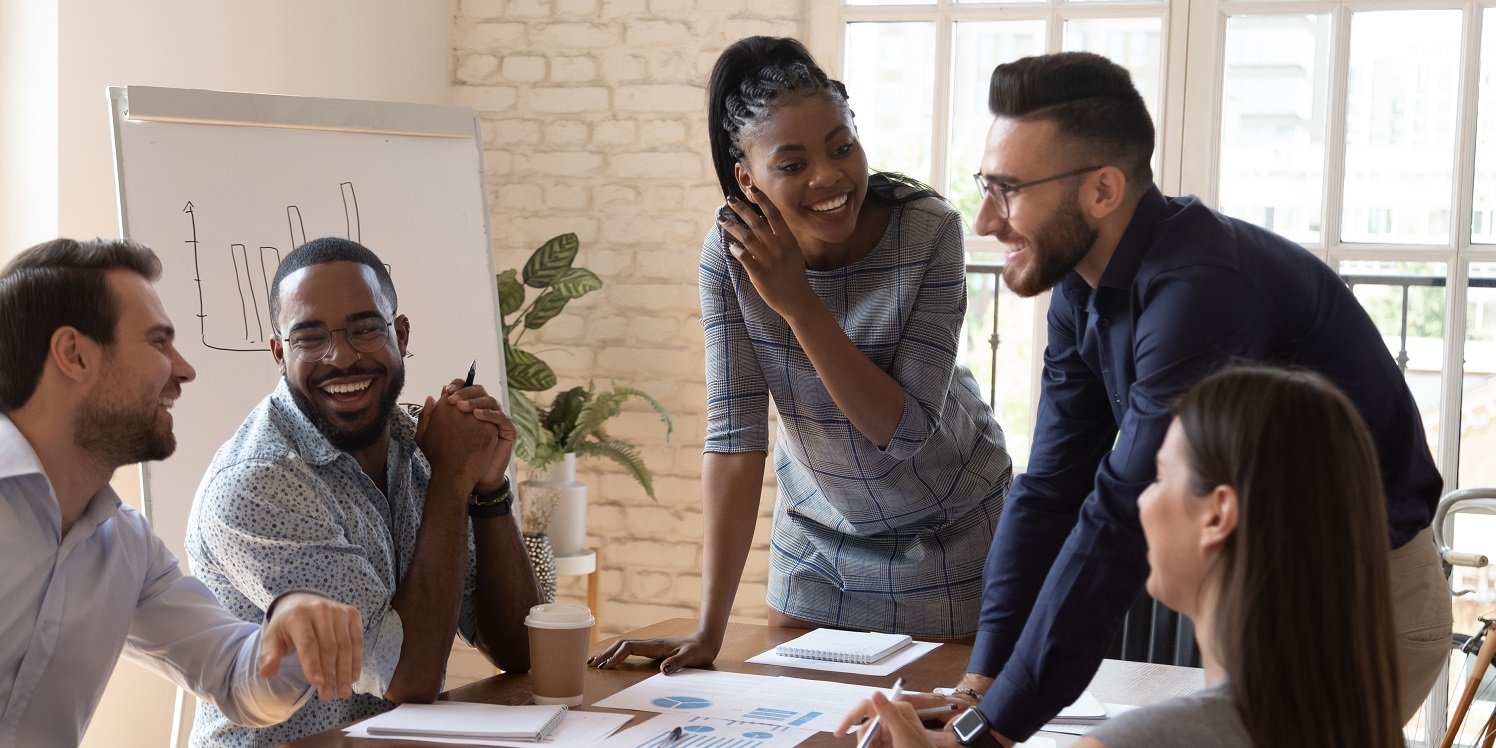 For completeness, even unkind or rude comments that are not linked to a protected characteristic may still provide the basis for a claim of unfair constructive dismissal. The focus of this article, however, is on banter linked to one of the protected characteristics, such as sex, race, or sexual orientation. This can be unlawful; the Equality Act 2010 allow employees to bring claims for discrimination and harassment against their employer in circumstances where so-called banter has been aimed at them or, more frequently, in these days of large open workplaces, even simply overheard banter.
Protection against such bullying or harassment is a day one right, which means that an employee can pursue a claim irrespective of their length of service. The Equality Act 2010 also expressly protects job applicants from discrimination, making it possible for a job applicant to successfully bring a claim prior to even joining the business. Crucially, damages are unlimited and include compensation for non-financial loss, such as injury to feelings. Employers therefore have a strong financial incentive aside from any moral imperative to protect themselves against such claims. Reputational damage associated with such complaints should also not be ignored.
Learn more: Employment tribunals: the costs for employers
When does banter become discrimination or bullying?
The case law includes examples of banter including offensive nicknames and racial slurs. Suggestive commentary, such as the instruction to dress sexily to win business, and lazy generalizations of protected characteristic groups have also been held to constitute unlawful banter.
The starting point is that the effect of discrimination and harassment is assessed subjectively i.e. from the employee's point of view. It is not a defence for the employer to argue that the employee is unduly sensitive. The employer is liable for the full extent of the injury sustained by such an employee, even if this far greater than might normally be expected. Equally, an employee who endures the banter for a longer period before formally complaining will not receive lower compensation.
Employers should also be aware that an employee is entitled to change their mind and find a particular example of misconduct unacceptable in circumstances where they had not previously taken issue with a manager or co-worker's previous (similar) bad behaviour. On the other hand, evidence that the employee had found certain banter humorous may lead to a finding that it does not constitute harassment.
Employers should also be aware of making generalisations or stereotyping. For example, the fact that an employee who has the same protected characteristic as the claimant gives evidence that they find a remark funny rather than offensive does not provide the employer with a defence.
Dealing with banter at work?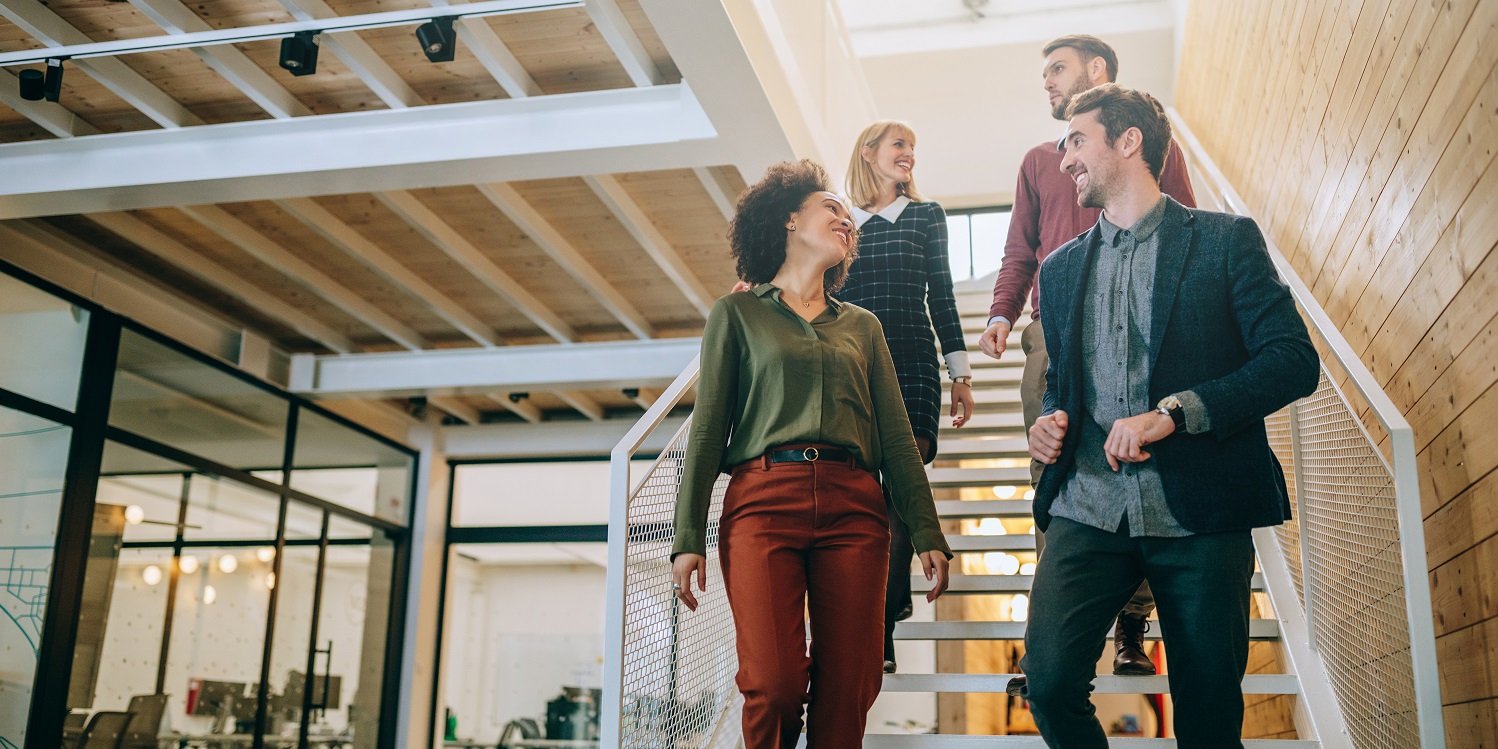 The starting point for any employer is to ensure they have up to date and comprehensive policies on anti-harassment, bullying, and equality, diversity and inclusion. This is critical for employers that are held liable for the actions of their employees.
The existence of written policies is not in itself enough, however. Employers also need to ensure that the details of these policies are widely communicated to their employees and related third parties, such as contractors. Training on the content of these policies and more general awareness raising on wider inclusivity and diversity issues are also a key part of the overall approach.
Learn more: Managing diversity in the workplace
Training on banter and harassment
Training should include specific examples of what is and is not acceptable banter and why the perception of humour can vary between different employees. This training should be provided at key moments in the employment journey, such as initial induction or upon promotion to a supervisory role. It should also be made available on an ongoing basis, with both attendance and understanding monitored. Finally, employees need to understand the disciplinary consequences of non-compliance and overstepping the mark. Context is key.
Learn more: How to implement diversity training in the workplace
It is clear that the issue of workplace banter is not going to solve itself. Positive action is therefore required to protect the employer from expensive claims and reduce the negative impact on the bottom line of disruption and staff turnover.
Read more from the myhrtoolkit blog
Documenting employee discipline: how to document misconduct and employee issues
What is indirect discrimination? How to tackle it in your business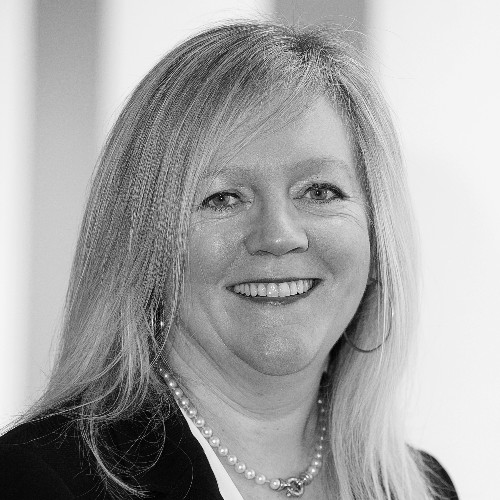 Catherine is an expert employment lawyer and HR problem solver. She works as an Employment Partner at W Legal Limited and also runs her own employment law and HR consultancy, training, and writing business, McBrownie Ltd.