How to login to myhrtoolkit
There are three basic stages for logging into myhrtoolkit for the first time, one following the other:

Login
Once your new myhrtoolkit system is made live by your company Controller, you will receive an email like the one below. Clicking on the link will take you to the next stage.



Validation
Next, the system will ask for validation of your identity by inputting your date of birth.




Password Change (and username if required)
At the password change screen (below) you can change both your password and username, followed by 'Submit.'


When you first log on, you will be required to change your password
Usernames must be a minimum of 8 characters in length. If yours is shorter than this, you will be required to change it.


You will also be asked to confirm further preferences about title, gender, etc.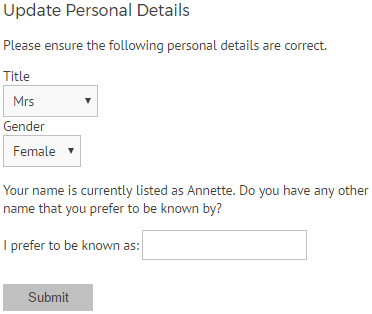 On successfully updating your details, you will see the screen below. Clicking on the 'Return to Myhome' link will take you to your Myhome message board and main myhrtoolkit page.
More guides for myhrtoolkit users
How to change your username or password