Experienced specialist employment lawyer Jo Handler discusses whether or not employees can be disciplined for misuse of social media.
Employees' use of social media can be seen as a double-edged sword for companies: if used correctly, it can be an invaluable tool for promoting the Company's brand and improving engagement. However, if mismanaged, it can pose a threat to the business, both in terms of reputational damage and in certain cases, potential legal claims against the Company.

Social media is a broad term used to describe any websites or apps that enable users to create and share content or to participate in social networking. This includes Facebook, Instagram, TikTok, Twitter, LinkedIn, and even personal blog pages. New forms of social media are being introduced all the time so it is difficult for employers to stay on top of their game and try to prevent misuse of social media by employees.
What kind of problems can arise from employees' misuse of social media?
The main problems that can arise from employees and social media are:
Reduced productivity at work from overuse of social media apps;
Bullying and harassment, for example employees sending disparaging messages to colleagues or sharing content on social media that is offensive;
Reputational damage to the employer, for example employees posting on social media in a manner that damages the employer's brand and which may in turn result in loss of business;
Disclosure of confidential information and breaching GDPR, for example, an employee taking photos on apps like Snapchat or BeReal which include confidential company documents or personal data of customers.

How can employers address these issues? Is disciplinary action the best course?
Whether disciplinary action is necessary, or the best course of action, will depend on the facts of the case and the approach of the employer. An employer may decide that education and training is more appropriate in some circumstances, particularly if the internal policies do not clearly cover social media misuse.

As a first step, the employer should refer to any relevant policies in place to decide how to manage the misuse of social media. This may be covered in Social Media, Internet/IT or Data Protection policies. If the employer does not have a specific policy in place, disciplinary action may still be considered provided this is fair and reasonable. The employer will need to refer to its Disciplinary Policy for guidance about whether the social media use amounts to potential misconduct. However, it is helpful to have clear policies in place to cover specific issues to avoid uncertainty.

Before concluding that disciplinary action is necessary, the following factors should be taken into account:
The nature and the seriousness of the social media post
Was there any actual or potential reputational damage to the employer? (For example, if a client or a customer saw the post, would its relationship with the company be damaged)
The employee's position and role within the business
Whether the employee has a previous warning for similar conduct
Has the employee expressed remorse?
Are there any other mitigating factors in favour of the employee?
What can employers do to prevent these situations from occurring?
Social Media Policy
The best and most proactive step for employers is to have a robust Social Media Policy in place. Such a policy can require that employees adhere to other relevant policies such as the Disciplinary Policy, Bullying & Harassment Policy, Data Protection and the Equality and Diversity Policy.

The purpose of a Social Media Policy is to set out the expectations and standards required. As a general guideline, the policy would provide a framework of behaviour to be complied with (which would cover the use of company social media/private social media during work time and clearly outline employees should not retaliate or post disparaging comments against colleagues or the company). The policy would provide a greater awareness of risk (confidentiality, data protection/privacy, defamation) to staff and outline the consequences of any breach. The policy would also make it clear that social media misuse can result in disciplinary action including dismissal for gross misconduct. Once you have a social media policy it's important to make sure it's shared with employees and they've read and understand the document. HR Software can help with this as it allows you to issue documents to employees and track who has opened and read the information, ensuring full accountability and understanding.

Setting out the employer's expectations and the possible sanctions in this way will make it far easier for employers to defend a claim for unfair dismissal in the Employment Tribunal if they ultimately dismiss an employee for their social media use.
Training and Education
Employees should be given appropriate and regular training to further ensure that they recognise and understand the use and misuse of social media.

It is important to educate employees on social media etiquette and to think before they post. Key points to make are to always respect the viewpoints and opinions of others (even when you don't agree with them), always be polite and professional in your posts, keep your social media use at work to a minimum and always be mindful that you are a representative of the organisation.

It is also advisable to ensure that employees are aware that any social media account should not be connected to the employer's business, and it should be clear that to anyone who visits their profile that any views expressed are not those of the employer. However, this in itself may not prevent or repair any reputational damage.
Internal Conflicts
It is crucial for employers to resolve any internal conflicts as soon as they arise to avoid employees from airing out personal grievances in the public domain on their social media accounts.

It is not possible for businesses to completely eliminate the possibility of social media misuse by employees. For this reason, the most important thing they can do to manage this and mitigate risk is to have strong policies in place, such as a Social Media Policy. Ensure that employees are provided with regular training on these policies and that, where necessary, they take appropriate disciplinary action to reinforce and support such policies.


Related articles
Social media etiquette in business
What are the biggest social media challenges for HR?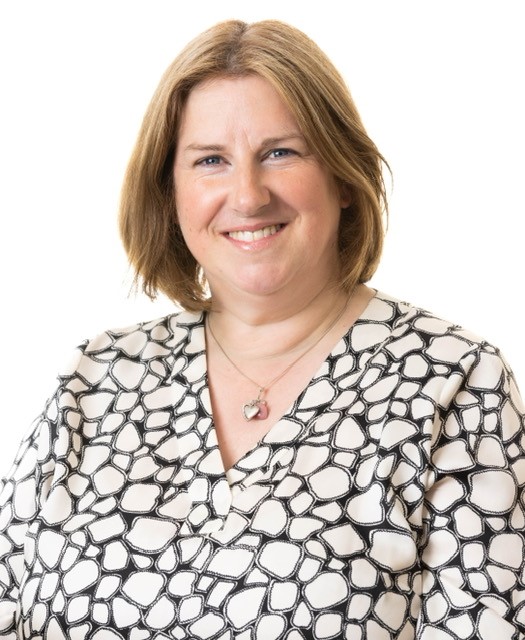 Jo Handler is an experienced specialist employment lawyer at Forbes Solicitors and works closely with employers across a range of sectors to provide practical and commercial employment advice to support their businesses.